Words by Megan Bradshaw
Illustrations by David Calkins '93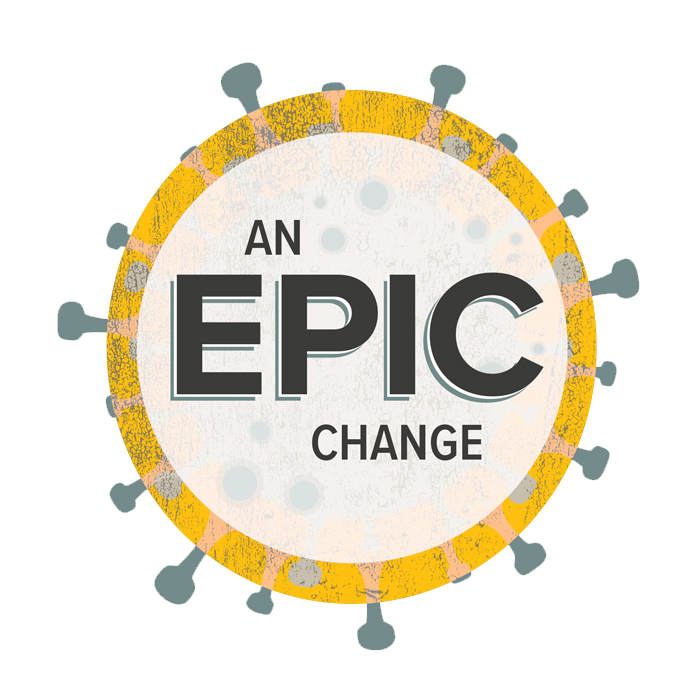 California Gov. Gavin Newsome's stay-at-home order on March 19, 2020, was the first. By April 2, nearly 91% of the U.S. population—298,589,422 people—faced such directives. The COVID-19 pandemic forced sudden changes in peoples' lives, throwing many into the chaos of job loss, economic insecurity and fears about their health.
When the dust started to settle, though, some positive effects became visible. The world faced a puzzle shortage, as families hunkered down between remote learning and Zoom meetings to spend more time together. The pressure to be constantly busy relented, allowing people more time for intentional thought and decision-making regarding what the "new normal" should look like.
Perhaps the most obvious signs of change were in nature: the jellyfish seen cruising the more-transparent Venice canals, the goats that wandered unimpeded through the Welsh town of Llandudno and the meteoric improvement in air quality in Delhi, India, that exposed blue skies over the city for the first time in decades.
There's a saying that change is the only constant, and in many ways, the pandemic has proven that to be true. And, in some cases, it's been a catalyst.
PRIOR TO 2020, REMOTE LEARNING was a very small part of the U.S. education model, occurring mostly in charter schools and nontraditional educational settings. Only 20% of traditional K–12 public schools offered any courses entirely online.
For the most part, educational technology remained in the classroom. Teachers focused on student-centered technology, using a one-device-to-one-student strategy when possible and including online learning platforms like Kahoot! that gamified learning. Content management systems like Blackboard or Class Dojo were employed for assigning homework and distributing school notices.
"Technology integration is about using technologies to improve instruction and learning," says Liyan Song, professor in the College of Education.
"Instead of teachers using PowerPoint and internet resources during a classroom session, students have been given opportunities to use technology to create products, communicate and interact."
Preservice teacher education around the country, including at TU, leaned heavily on in-classroom technology.
"We were preparing for the possible scenarios in the real-world classrooms and how technology can be used to enhance teaching and learning—giving them the tools, the pedagogical ideas and the theories behind the use of technology," Song says. "In fact, we were also preparing them for e-learning. We knew it was coming."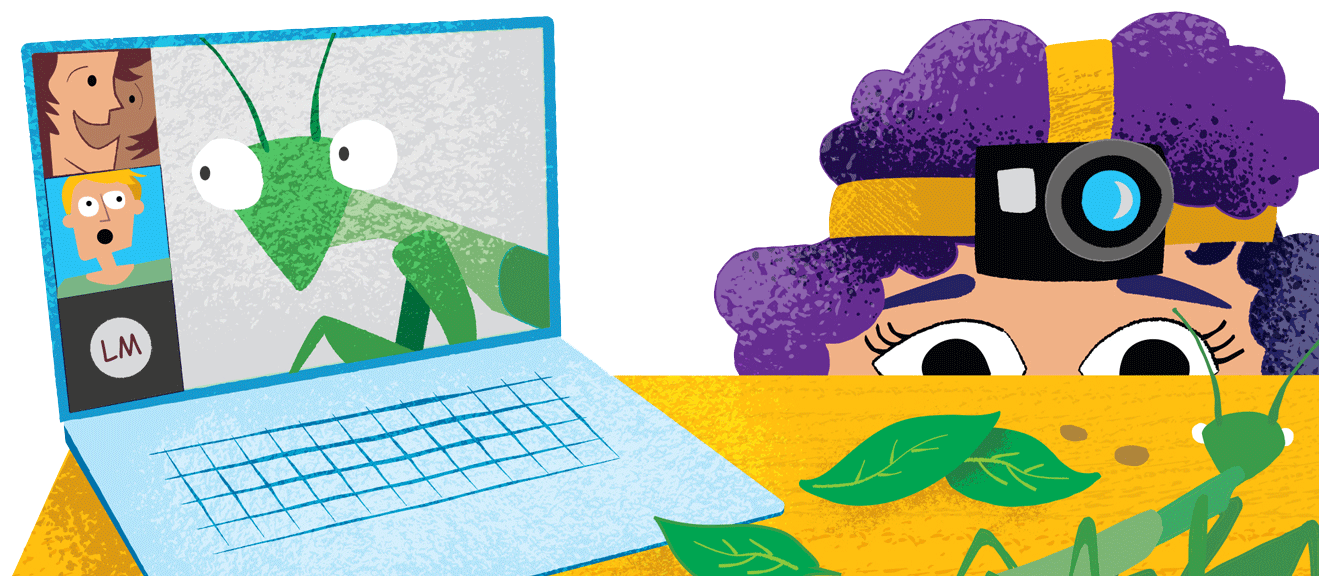 But perhaps not as quickly as it did.
By April 2020, more than 1.2 billion students around the world were learning remotely, including tens of millions in the U.S. Inequities and deeply rooted societal issues immediately became apparent.
Schools that had adopted the one-to-one device strategy were in a better position than most, even as they struggled to deliver the hardware to students.
"The pandemic made such initiatives almost a mandate; in order for a student to succeed during the pandemic where the learning takes place virtually, they have to have access to computers," Song says.
But network security was a problem. By late November 2020, the Wall Street Journal had documented nearly three dozen ransomware attacks on schools, most prominently in Baltimore, Miami and Toledo, that affected 700,000 total students.
In such attacks, hackers enter a school system's network and control personal information they then threaten to release to the public unless their demands are met. Ransoms ranged from $35,000 to $1.14 million last year.
The Baltimore County ransomware attack on Nov. 20 caused a two-day school closure for the district's 115,000 public school students. Hackers targeted the school system's websites and remote learning programs as well as grading and email systems, locking out the district administrators.
The county lost an estimated $18 million in lost revenue and data retrieval costs, according to The Baltimore Sun.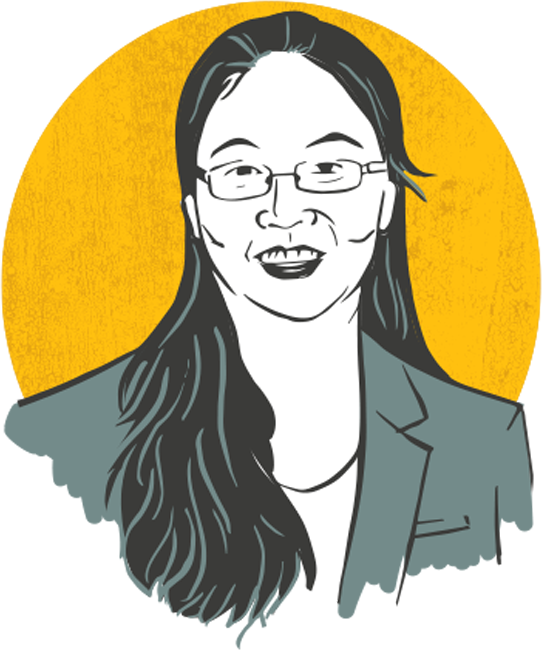 "There always needs to be a backup. With the ransomware attack, it's more infrastructure, networks, security—a much bigger issue," Song says. "You can't just focus on the devices. You must secure your networks and information."
Even when technology works, it can still be a distraction.
"Imagine you're a teacher. Every student has a laptop in front of them. You're teaching, and the students are looking at a screen. It's hard for teachers to see whether the students are focused on their activities," Song says. "How do the teachers manage the classroom so students stay on task? That can be a challenge."
But it seems one that teachers have embraced.
In spring 2020, the Education Week Research Center surveyed U.S. K–12 educators on how the novel coronavirus school closures had influenced the role and use of technology in education. More than eight in 10 teachers believed their ability to use the technology improved and that this made them better, more innovative educators. They reported becoming more tech savvy, and some planned to continue using the new tools when their buildings reopened.
That's something Song and the rest of the TU faculty are already preparing for.
"We are constantly looking at what's going on in schools and making adaptations to our curriculum to prepare the teachers to teach in school," she says. "Given the students' exposure to technology on such a scale, it's not really hard to convince [teachers] that technology is a must."
Song also sees the definition of what makes a device suitable for the classroom expanding. Throughout 2020, stories abounded of teachers going the extra mile to reach their students. Whether that was strapping a Go-Pro to their forehead to get a close-up of insects or transforming their living rooms into an undersea world and wearing scuba gear to teach about marine life over Zoom, teachers now have more than a year's experience thinking outside the box.
"People have to explore different ways, alternative ways to teach the instruction, to make it meaningful to students," Song stresses. "I think that that's one positive aspect of this pandemic instruction. I'm sure there will be all new sorts of technologies to strengthen classroom instruction."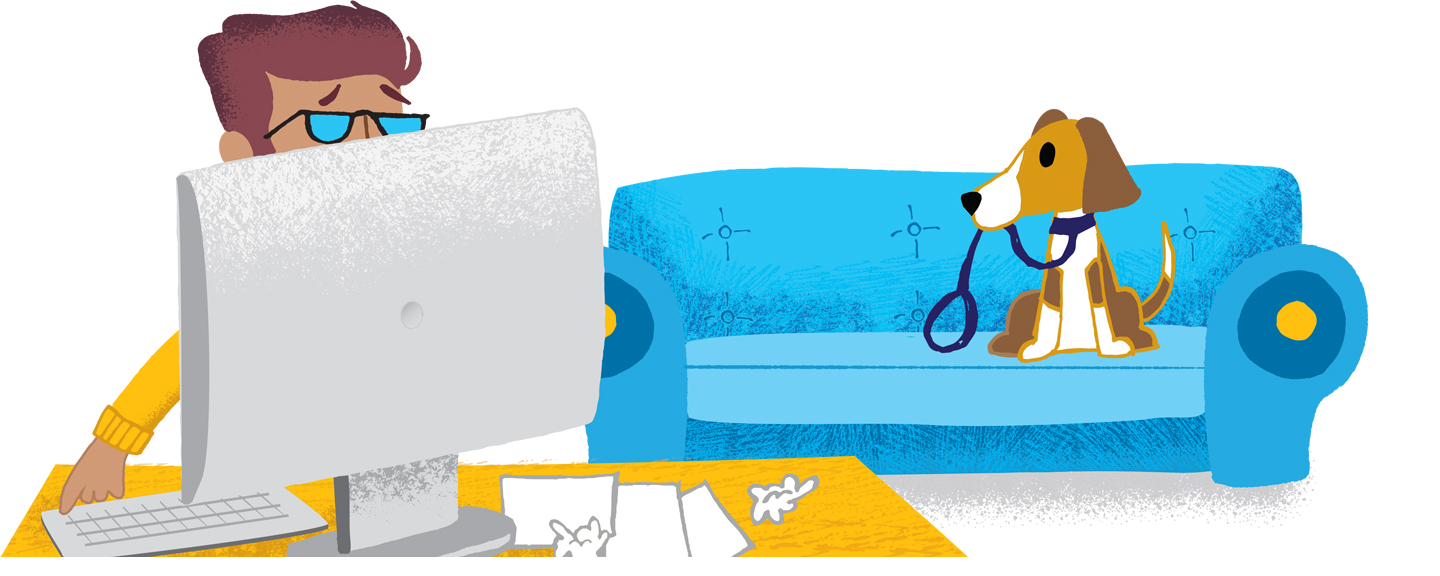 IN 2019, THE BUREAU OF LABOR STATISTICS (BLS) reported more than 26 million Americans—about 16% of the total workforce—worked remotely at least part-time. And between 2005 and 2015, the number of U.S. employees who telecommuted increased by 115%. But just 7% of American companies offered the option to most or all of their employees, according to late 2010s BLS data.
Like remote learning, the March 2020 pivot to remote work was sudden and spectacular, and the effects were positive and negative.
MIT's Erik Brynjolfsson and five other economists conducted two major surveys in April and May 2020 and found that about half of the entire American workforce was now remote. But while the proportion of workers offsite changed dramatically, the culture of telecommuting hadn't changed much since a 2015 research review by psychologist Timothy Golden and his colleagues.
They found, overall, telecommuting increased job satisfaction, performance and feelings of commitment to an organization among employees. Drawbacks included social and professional isolation, fewer opportunities for information sharing and a blurring of boundaries between work and personal life.
"When you have flexibility embedded in any job or any organization, we have seen in the research that employee satisfaction increases because they feel ownership of the job that they're doing," says Filiz Tabak, chair of TU's Department of Management. "They are more engaged in the work that they're doing, and they make the best of that time when they're at the office.
"You don't have what we call presenteeism: when people come to work but there are times they are not at work at all. They're shopping on the internet or daydreaming."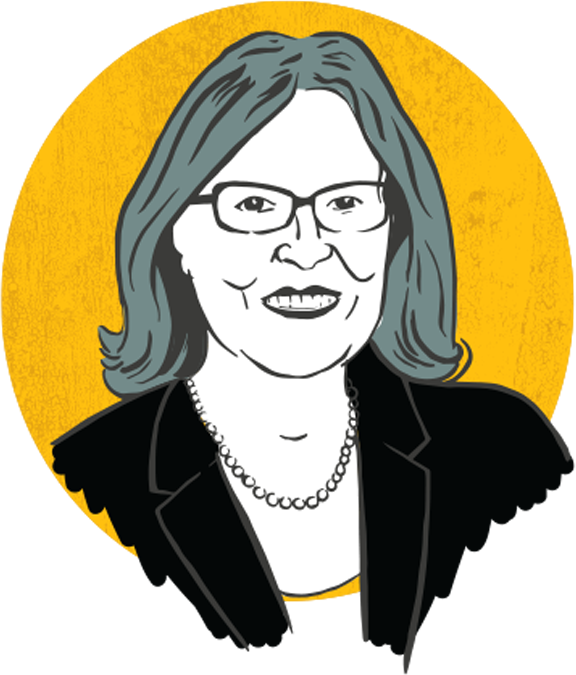 Tabak also raised the idea of remote work being more budget friendly for employees. In 2018, the average U.S. commute was 27 minutes one way—a record high—and the average money spent on personal grooming in 2017 was $313 per month for women and $244 per month for men.
"When you're not driving or in the office, you have lower costs for gas, parking and wear on your car, and you're paying less for personal grooming and clothes," she notes.
But while those budget line items may shrink, remote employees may also see their salaries contract as well. Forbes' contributor Jack Kelly has speculated that employees who move to less-expensive cities while teleworking may see salary reductions commensurate with their lower costs of living.
Another lesser-known repercussion for employees is an increase in competition for open positions. Applicants may now contend not only against others in their zip code but against talent from across the country or world.
Jack Dorsey, chief executive of Twitter and Square, has spoken already about how expanded teleworking opens the potential to hire employees outside of commuting distance.
"We can get talent anywhere," he said at the May 2020 JPMorgan Global Technology, Media and Communications conference. "There's a lot of folks out there that do not want to move to San Francisco."
Some issues that plague online learning can also be present in remote work: lack of close, face-to-face supervision as well as immediate employee access to managers, a loss of office communication like impromptu hallway meetings or water-cooler chat and facing distractions like kids, pets, deliveries and health concerns.
Two areas Tabak believes will change significantly are management styles and office design.
"Management styles need to become more open, transparent and participative," she says. "The managers' focus needs to be more on building trust between employees and leadership such that, as a manager, you will be focusing more on the outcome, rather than on what people are doing on a day-to-day basis."
Tabak sees managers needing to acquire new skills post-pandemic, like becoming more tech savvy and making thoughtful decisions based on employees' personalities.
"Now you have to ask probing questions and listen carefully, so people open up and share their concerns and stresses with you," Tabak says. "I see managers doing this more often and very deliberately. Now you have to build workplace social connections remotely."
Having fewer employees in the workplace could translate to cost savings for many businesses.
Salesforce's Brent Hyder told the Wall Street Journal changes there would include revamping office layouts to increase collaboration space instead of having a "sea of desks."
"With the increase in job sharing and teleworking, businesses will not carry so many overhead costs," Tabak says. "It'll be a good reason for them to reduce their physical space use."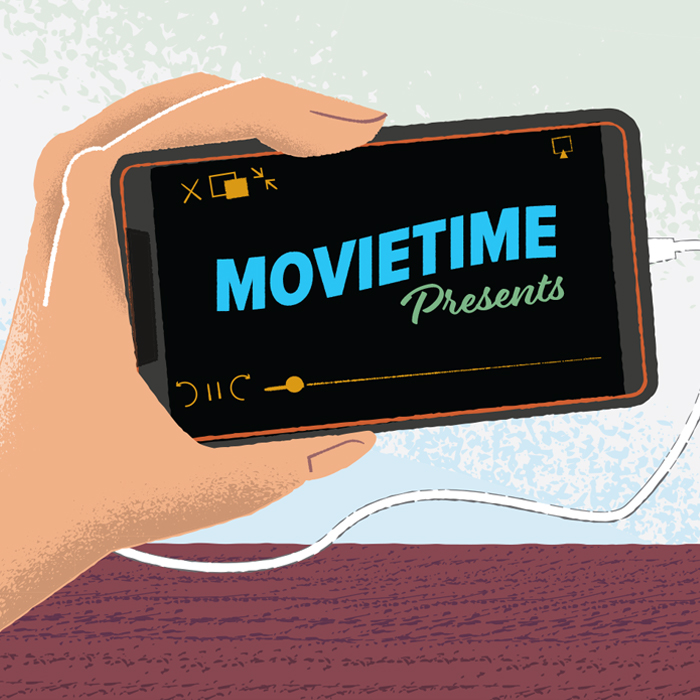 IN THE MEANTIME, HOWEVER, Americans are still, by and large, working from home, and their short evening commute frequently takes them from their desk to the couch.
Public health advice to remain at home keeps them there, doomscrolling Twitter or endlessly scanning the internet for the newest hit show and checking to see if it's on one of their streaming services.
TV and video streaming services from companies like Amazon Prime Video, Netflix and Hulu popped up between 2006 and 2008 and dominated the market. But now there are dozens.
In 2019, streaming video on demand (SVoD) revenue almost hit $16 billion, and the U.S. market accounted for more than 40% of global SVoD revenue.
"Netflix was ahead of the game," says Ryan Murray, associate professor in the College of Fine Arts & Communication (COFAC). "Now everybody seems to have their own streaming service and are trying to convince people to subscribe. They're using the same strategy as video game console companies: exclusivity. If you want to watch Stranger Things, you have got to subscribe to Netflix."
The stay-at-home orders gave SVoD marketers a helping hand. In the first three weeks of March 2020, Americans streamed an estimated 400 billion minutes—an 85% year-over-year increase.
According to a Nielsen report, internet streamers totaled 23% of all viewing done on televisions last March, compared to 16% during the same period one year ago. The number is likely much higher since Nielsen doesn't track streaming through mobile devices or computers.
Americans' rapid dependence on streaming services for shows like Tiger King, Schitt$ Creek and Cobra Kai took their minds off the pandemic and hastened the slow but steady decline of cable TV.
By November 2020, Forbes projected cable would lose around six million subscribers in 2020 alone.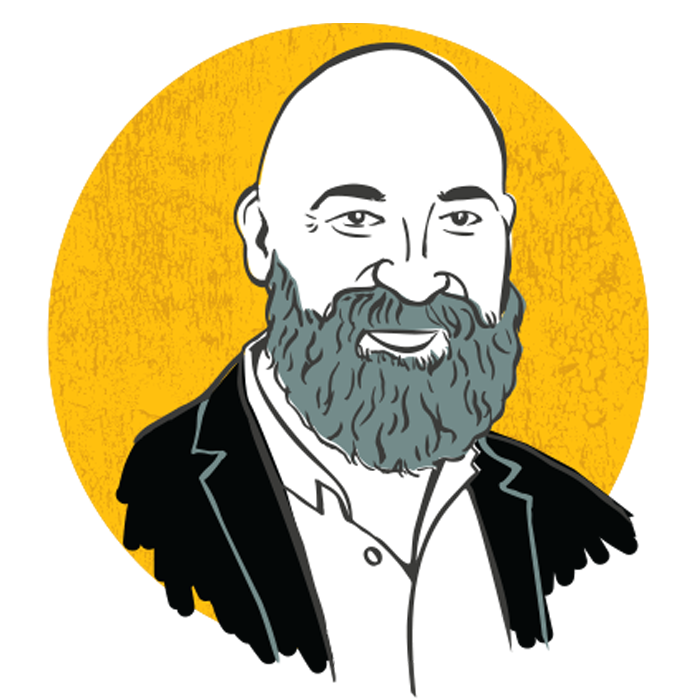 "People are at home and looking for entertainment," Murray says. "But some people are not making as much money as they used to. Even if you're not losing your home, you may be cutting your cable bill."
Expensive cable packages may not be the only media dinosaurs fading away. Streaming services have set their sights on movie theaters as well.
Major movie studios pivoted their release plans in 2020 away from theaters closed by pandemic restrictions. Films like Trolls World Tour, Emma and Mulan all released directly to streaming services. Following suit, Warner Bros. announced in late December 2020 that it plans to release all 17 of its 2021 films on HBO Max and in theaters simultaneously, including major would-be blockbusters like Matrix 4, In the Heights and The Suicide Squad.
"I think we're at an inflection point there, where we may see the culture of theaters and premieres largely become a thing of the past," Murray predicts. "For folks worried about the future of film theater experience, I think they are right to worry. Ultimately, what will decide it is viewership and money. And how soon will you want to be in a dark room next to somebody you don't know for three hours after this quarantine?"
The pandemic has also shifted the balance of power between traditional and new media. When TV and movie studios shut down, networks struggled to produce and distribute content.
The internet didn't.
A viral video of an out-of-work sports commentator narrating his two Labrador retrievers racing to finish their breakfast garnered him a book deal and massive social media following.
In August, a teacher made up a love song to Remy from Disney Pixar's Ratatouille while cleaning her apartment and sparked a Broadway-style production of the 2007 animated film after her TikTok post inspired thousands of other users to post their own tributes. The production premiered on the social media channel on Jan. 1, and raised $1 million for The Actors Fund.
"The larger, more traditional industry will probably be stealing production methods from the homemade crowd for years to come," Murray says. "At the beginning of quarantine, it was like, 'We can't get a crew together. We can't hit the level of production that we were used to.' Before long, you had SNL and the Today Show self-recording on iPads at home."
Murray sees the new generation of media consumers in his classes daily.
"There are folks who watch more YouTube than they do traditional media. A lot of them are aspiring filmmakers in my classes. I'll ask a group of undergrads what they've been watching, and the answer usually is 'I've been watching this thing on Twitch' or 'I'm into these videos where people tear down electronics and build them into something else on YouTube.'"
Murray's colleague David Reiss, associate professor in COFAC, teaches post-production courses and says the pandemic has offered content producers new avenues, and advances in technology have leveled the playing field further."They are looking at whatever they can use on social media, on any other software and take over the management of their brand, their music, art or film," Reiss says. "'I'm not waiting on a paycheck. I'm going to make this first. Then I'm going to see if there's any interest.'
"If you have a better, nicer camera, great. If you're into audio and you have fancy audio stuff, great. But all you need is your phone."
Murray concurred regarding the benefits to opening the industry to newcomers.
"There are a lot of people whose voices we didn't used to hear. And there are a lot of reasons for that," he says. "Sometimes it's racism. Sometimes it's you didn't come from money. Sometimes it's you've never gotten in the right room with the right person at the right time.
"Young people of color are seeing other young people of color speaking their truth and their experience in a way that maybe would have been gated before or was more gated," Murray says. "Now it's, 'I don't have to go through the old white power structure to have my own show. I can just make it up.'
Suddenly there's a lot of people having a conversation and being affected by one another's cultural output. That can be really positive and happen irrespective of industry."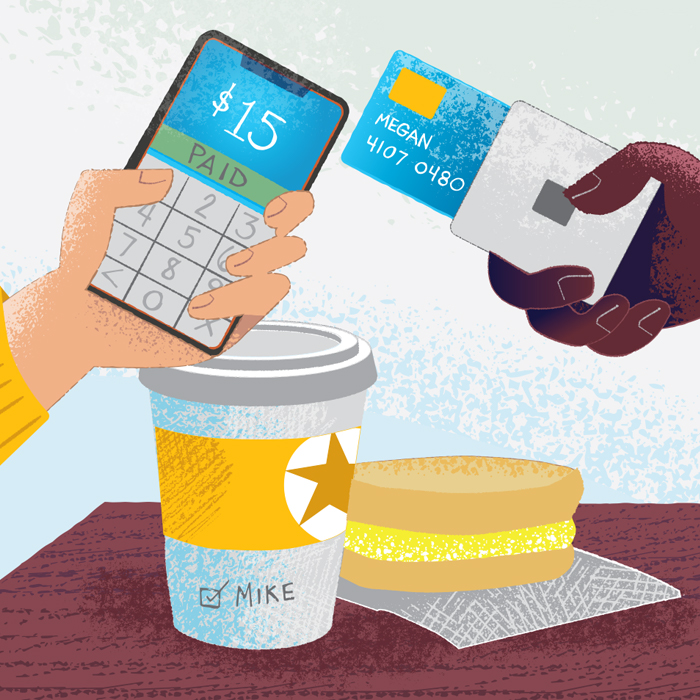 WHILE JUST AS TRAILBLAZING as new media production, the move toward a cashless society has its roots in the mid-20th century.
The idea that electronic messages might replace paper checks emerged as early as 1954.
"The continuous move to a 'cashless society' is a result of innovations in the retail financial service sector, such as credit cards in the 1950s, ATMs in the '60s, internet banking in the '90s and now financial tech (fintech) since the early 21st century," says Yingying Shao, assistant professor in the Department of Finance.
"Unlike the previous innovations that occurred to enhance banking, the new fintech services aimed to replace banking services."
Digital payment such as Apple Pay and PayPal provide Americans without bank accounts—approximately 7.1 million households—a measure of security.
"They enable those unbanked populations to safely store their cash and purchase merchandise without worries about storing and carrying cash around," Shao says. "In addition, the fintech apps provide convenient and secure payment methods and sometimes are faster and cheaper than using the direct banking services."
According to the FDIC, cash represented just 30% of all payments in 2017. In the past four years, the use of cash for transactions less than $20 has dropped from 46% to 37%.
A study by the fintech company Square found that between March 1 and April 23, 2020, the number of cashless businesses in the U.S. increased 23%. Globally, that's on the low end. Great Britain saw an increase of 50% in cashless businesses, and Canada saw a 39% increase.
A lack of open storefronts at which to shop was not the only factor that has decreased the use of cash over the last year. People developed fears of touching bills and coins early in the pandemic.
"In retail stores, customers are now more likely to choose touchless payment technologies, not only because of the convenience of the digital apps but also the concerns that cash can potentially transmit coronavirus from changing hands," Shao says.
The national coin shortage the U.S. suffered after coin manufacturers shut down and banks closed their lobbies didn't help.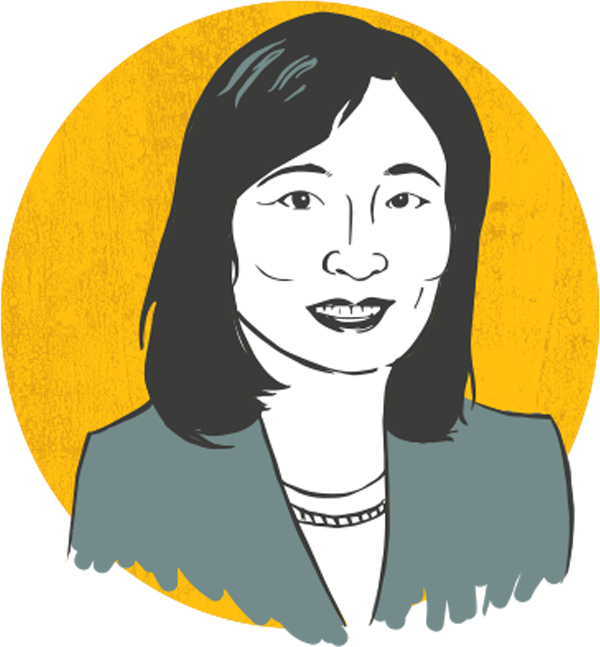 "The lockdown created a severe interruption to the supply chain of coins in the economy, because the places where the coins circulated have been closed," Shao notes. "The Federal Reserve had to reduce the supply to commercial banks' coin inventory, which constrained banks' services to their clients.
"The impact of the shortage, however, is believed to be temporary because the Federal Reserve has been increasing the coin production while limiting the coin allocation. Once the economy fully reopens, the coins will begin to circulate again, and the coin supply chain will restore to normal patterns."
What will those normal patterns be? Shao sees pros and cons to the march toward a cashless society.
"Going cashless could benefit consumers by allowing them to directly bypass the traditional banking services such as checking and depositing while enjoying the convenience and digital security provided by those fintech apps," she says. "Asian countries and the United States are moving very fast in embracing fintech, much quicker than in Europe. Concerns have been raised in terms of data privacy and security, especially cybersecurity. It is a key risk for fintech firms; regulators are paying great attention to the potential misuse of fintech in criminal activities such as money laundering and terrorist financing."
With out-of-home activity on the rise and the vaccine rollout ramping up, the world may finally start to see its new normal. How long before it changes again remains to be seen.