The One Volunteer Project That Changed My Life
Arundhati Rao
Associate professor, College of Business & Economics
Commissioner, Governor's Commission on Service and Volunteerism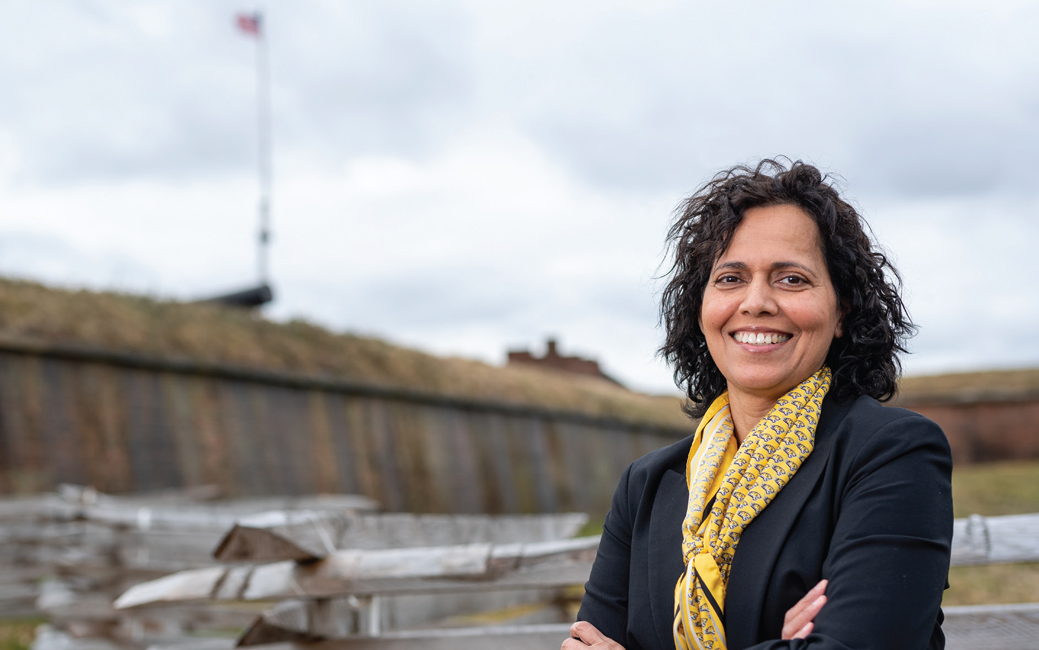 Growing up in India, the sights and sounds of poverty were all around us. It was common to see people in need looking for help. It is very overwhelming, and I never felt I could do anything to make a difference in anyone's life. I remember when I was 15 years old, someone knocked on our door and asked if we would donate our old newspapers and magazines. I discovered that they were from the Rotary Club of Mumbai and were looking to raise funds for the blind community they supported. I felt a connection with their cause and wanted to contribute by helping people instead of feeling sorry for them. The following month when they came back to ask for our newspapers, I convinced my parents to start donating to this cause instead of selling our recyclable products. I sent a letter along with the donation to find out more about the Rotary Club. I was excited when they responded and wanted to meet me.
At this meeting, I learned a lot about their organization and the great work they did for the community we lived in. I learned that there were almost no resources available for disadvantaged children. I was invited to their next activity for disadvantaged children, which allowed me to get involved. I found that I could make small contributions that made a big difference in someone's life. I started helping blind students who needed a writer for exams. That was my first exposure to doing volunteer work.
After completing my master's program, I came to the U.S. for my doctorate at the University of Cincinnati. I was surprised to find there was a great need for volunteers in the U.S. too. I volunteered in the University of Cincinnati Children's Hospital emergency room, helping as a liaison between families and their children who police suspected had suffered abuse. I also volunteered with children in the hospital who did not have any visitors, just playing with them for a couple of hours a week.
Recently, I volunteered with LASOS, Inc., for three years, running the Volunteer Income Tax Assistance (VITA) program in Harford County. It is an IRS-sponsored, free tax preparation program for low-income residents. I got several of my students involved too. All of us had to go through certification with the IRS to become qualified tax preparers. This was an amazing experience for all of us.
For the past four years, I have been volunteering with U.S. Navy Sea Cadet Corps, a youth leadership development organization sponsored by the U.S. Navy. I serve as the Fort McHenry Division's training officer. The kids come from all walks of life, and it is really gratifying to see their growth at the monthly drills.
I continue to look for new and different opportunities to give back to society whenever I can. If someone gets any comfort from my volunteer work, I just feel happy about it.