The One Book That Changed My Life
Suzanna Conrad
Dean of University Libraries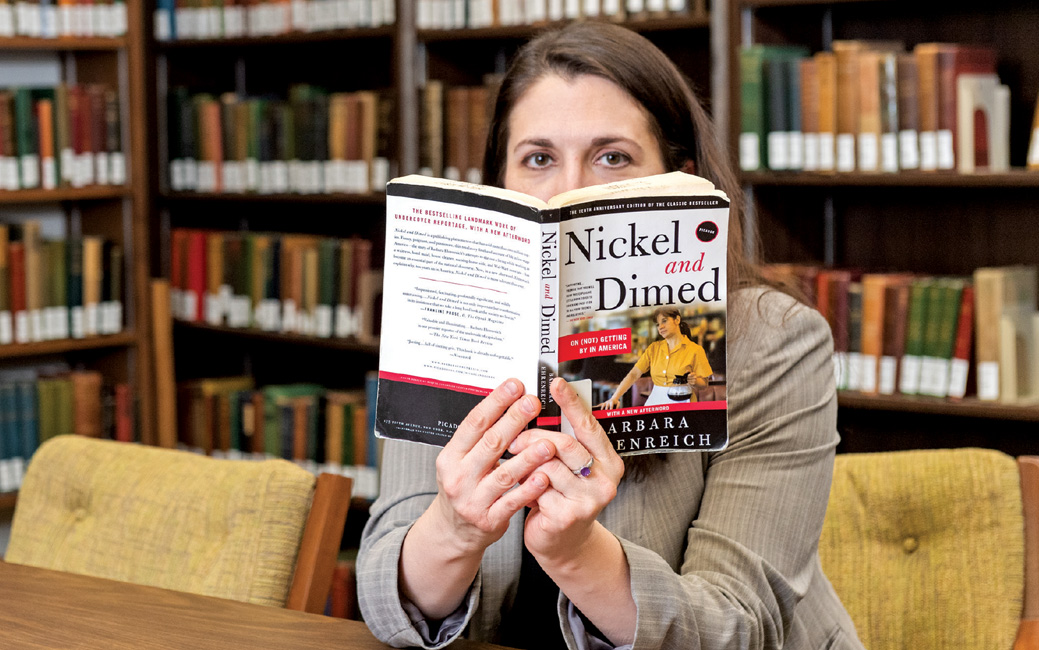 After I graduated college, I started working for corporations selling mobile content and games. Even though the job paid the bills, I wanted something more fulfilling—something that would make a difference in other people's lives. So I decided to get my master's in library science. After graduating, I found my passion for academic librarianship, and I dedicated my career to creating resources and services to help meet the needs of traditionally underserved student populations.
One day I was having a conversation with a friend who read Nickel and Dimed for a college course. We had a really interesting discussion about the cost of healthy food for those paid only minimum wage, and our interaction piqued my interest in the book. The book really changed my understanding about how close to poverty so many people are and how companies do not do enough to pay fair wages and benefits.
The author, Barbara Ehrenreich, is a researcher, and her premise is that she wants to find out whether you can live on minimum wage. So she goes to different locations that aren't major urban centers and gets low-paying jobs.
She works as a waitress first, then as a cleaning lady. She ends up at Walmart. She tries to live—but it's tough. Now she has some privilege coming into it. For example, she gets herself a Rent-A-Wreck car, so she's already better off than some people might be. I think Nickel and Dimed is a good representation of the fact that a lot of people live job-to-job. If something happens with their car or their health, they can go completely under. We don't always think of that if we've had any sort of financial support from parents or if we've just been well positioned. I definitely think this book created more understanding in me for some of the struggles our students face.
It was a very frank book, and it was also well researched. She approached it as a scientist thinking about what it means to not have a lot of money in America.
Reading Nickel and Dimed not only opened my eyes to the challenges others face; it drove me to want to do something about them. When this book was first written in 2001, the information economy was in its infancy. Now, having access to information can make a tremendous impact on someone's life. It can mean the difference between being able to apply for a job or not, being able to find a doctor or not, and, on a university level, even graduating or not. By making information available to everyone in their communities, academic libraries can play a significant role in addressing the challenges that have persisted since Ehrenreich first researched them. In my role as dean of university libraries, I've been involved in initiatives to make more course materials available to students for free through our Library Textbook Fund. We're also building an academic commons where students can get research help, advising, tech help, tutoring and writing assistance.
Our relationship with information continues to evolve, as do the roles of academic libraries, but Nickel and Dimed remains as a professional call-to-action for me. That's why I recently checked it out of our library here, so I can read it again.
More Life Changing Stories