Hidden within the public health crisis of COVID-19, a twin pandemic arose: intimate partner violence.
By Megan Bradshaw
Illustrations By David Calkins '93
Trigger warning:
This article discusses multiple forms of trauma, including sexual assault, domestic violence, stalking, physical violence and identity-based discrimination and harassment.
---
Kendall Ann Combs was a split second away from being a statistic.
After a promising relationship with a man she met online descended into abuse over the course of 21 months, Combs '03, '08 had finally decided she wanted out.
Supported by a cousin, she signed a lease for a new apartment and returned to her old one to retrieve her laptop and her dog, a 100-pound golden doodle named Ozzie.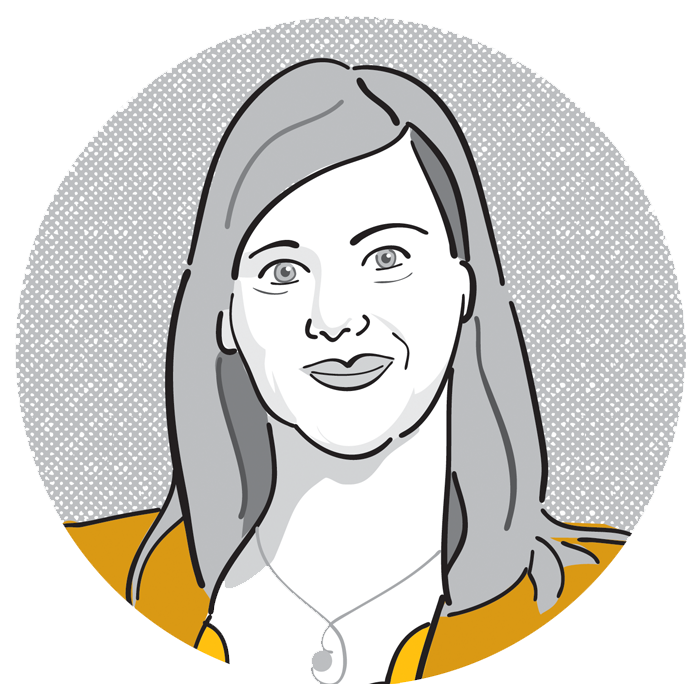 Combs calls what happened next a "21-minute, real fight for my life."
"He was on top of me in the kitchen, and he was smacking my head against the linoleum floor," she recalls. "I was starting to see black dots, and I was losing my peripheral vision. I was so afraid that he was going to kill me and that my mom and dad were never going to know what happened to me."
Running out of strength, Combs called for Ozzie, barrel-chested and as tall as a great Dane, who bounded into the room and rushed her attacker. That gave her the time to get out—with Ozzie.
"I had blood all over me, and it was terrifying," she says. "It was in those minutes that I truly understood that I was a survivor of domestic violence."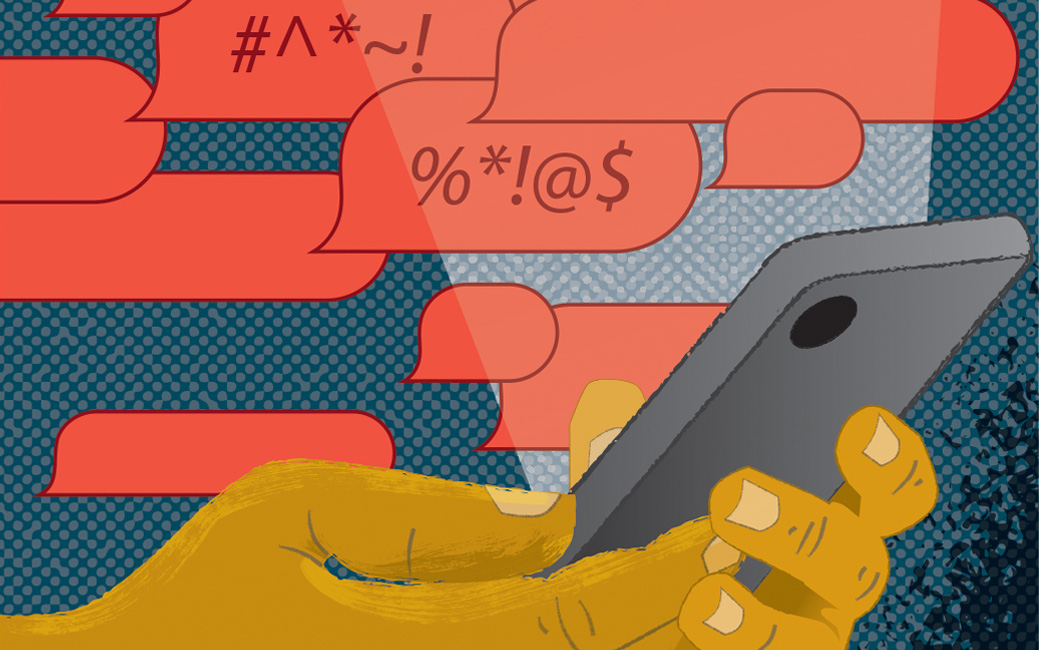 Intimate partner violence (IPV) has happened for millennia. But over the last two years, evidence of incidents has increased dramatically in the U.S. and globally.
The United Nations published a report late last year shining a light on what it called "the shadow pandemic" of violence against women occurring amid the public health crisis. The pandemic intensified many of the conditions that can fuel intimate partner violence, with many families facing economic tension along with the stress and uncertainty created by COVID-19.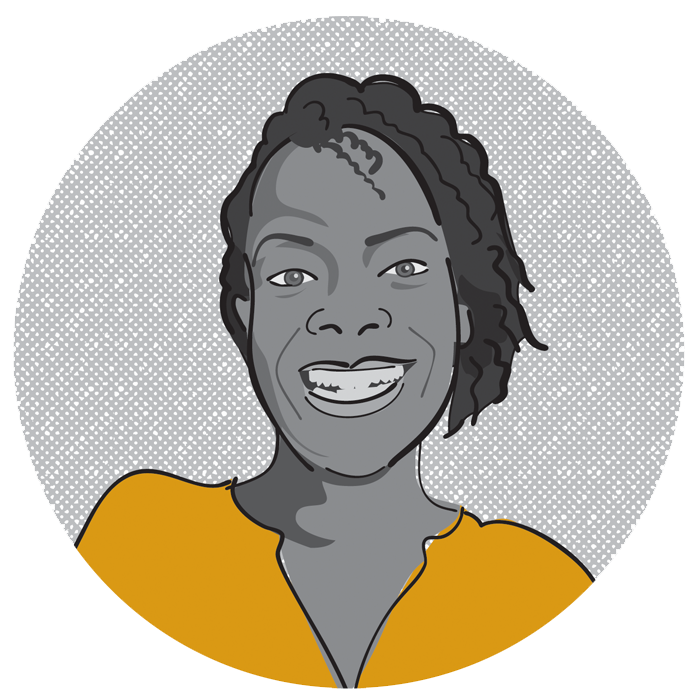 "[The signs of ] intimate partner violence [are] something that [can be] pretty hidden, in terms of how obvious it is to people that aren't in the relationship," says Jelilat Williams '16, a therapist at Syracuse-based Vera House, an organization that aims to prevent and respond to abuse. "But the pandemic made something that was already shrouded even more difficult to pick up. I don't remember a time [in the last two years] when there wasn't a waitlist [for services]."
TU psychology professor Tina Dardis defines IPV as any type of violence that can occur between individuals in a relationship. Typically, there are four types—emotional or psychological, physical, sexual and stalking—and all can occur face to face and/or online.
"They form a nexus of what we often refer to as coercive control, a pattern of behaviors that's designed to increase one's power and control over their partner," says Dardis, who researches IPV.
The statistics are eye opening. The Centers for Disease Control and Prevention reports that 16% of homicides are perpetrated by a partner. A staggering 25% of women and 10% of men experience some form of intimate partner violence in their lifetimes. According to the National Coalition Against Domestic Violence, nearly 20 people per minute are physically abused by an intimate partner in the United States. And a report from the American Journal of Emergency Medicine said domestic violence cases increased by 25–33% globally in 2020.
Violent domestic crime rose 31% year over year in Baltimore City, from 354 incidents in the first three months of 2020 to 462 in the first three months of 2021, according to Baltimore Police Department (BPD) data. Among those incidents, domestic aggravated assaults increased 35%, from 266 to 359 during that period. Total reported cases of IPV swelled from 1,376 in 2020 to 1,499 in 2021.
The city's first homicide of 2021 was domestic, according to the BPD. Investigators charged Lakeyria Doughty, 26, a dirt biker known as "Wheelie Queen," who was featured in the HBO movie Charm City Kings, with fatally stabbing her partner, 33-year-old Tiffany Wilson on New Year's Day.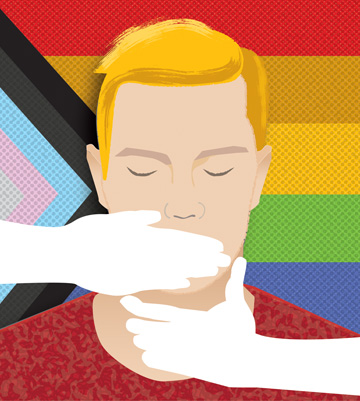 There are plenty of stereotypes when it comes to IPV victims. Tall, confident and in her late 30s, Combs now bears no outward signs of having been in an abusive relationship.
"You wouldn't expect someone who's an extrovert and successful to be a survivor of this type of abuse," says Combs. "It's a fallacy that it only happens to meek women."
Another misconception is that IPV only happens to those who identify as women.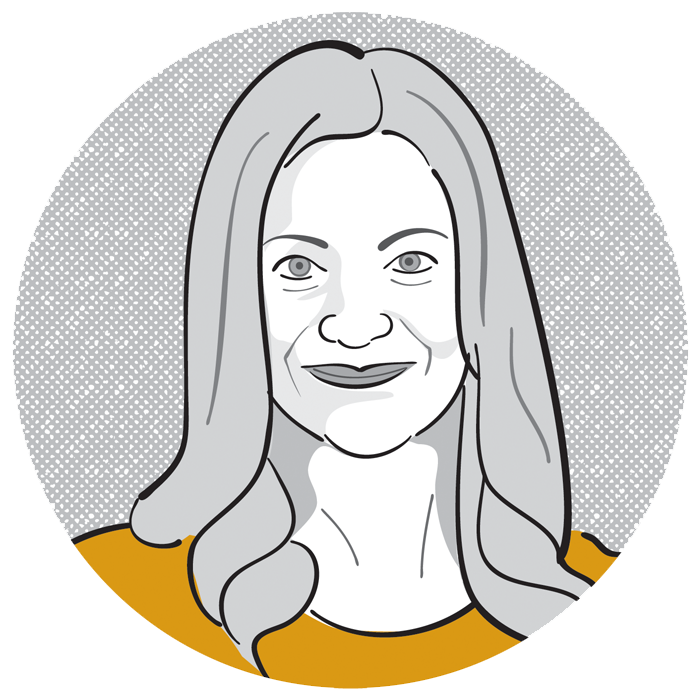 "We know from a lot of research women can absolutely be perpetrators," Dardis says. "People of any gender can be perpetrators. And people of any gender can be victims. Arguably, a lot of male and LGBTQ survivors can face significant barriers [to seeking help] because it may be there's this self-judgment—'I can't be a victim'—and feeling the shame about that as related to one's masculinity. And there are literally fewer supports and services available for male survivors."
During the pandemic, marginalized communities were affected more severely.
"While one in three white women reported having experienced domestic violence [during the pandemic], the rates of abuse increased dramatically to about 50% and higher for those marginalized by race, ethnicity, sexual orientation, gender identity, citizenship status and cognitive physical ability," Erika Sussman, executive director of the Center for Survivor Advocacy and Justice, told TIME magazine.
Intimate partner violence occurs in LGBTQ couples at rates equal to or even higher than the rates in cisgender male–female partners. According to research by advocacy group Human Rights Campaign, members of the LGBTQ community are likelier to be employed in highly affected industries like education, restaurants and retail. The economic challenges of the pandemic have hit those sectors especially hard. That means higher stress and a higher likelihood that that stress will explode into violence.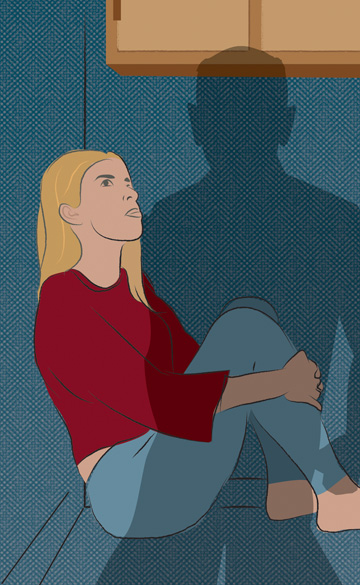 Isolation has always been one of the most powerful weapons in the abuser's arsenal, and with the arrival of the pandemic came the introduction of lockdowns.
"What we see with intimate partner violence is that, very often, the safest place for victims to be is outside of their home," Dardis says. "If they live with their perpetrator, the safest place might not be at home. [Lockdown] increases the amount of time spent with their partner, which can therefore increase the risk of injury exponentially. It also can compound the isolation."
Being stuck indoors during the pandemic meant opportunities to disclose abuse—at doctor's appointments, lunch with friends—went unheeded, and the signs of abuse (often subtle) went unnoticed.
"The abuse was very, very slow," Combs says of her relationship. "Your abuser doesn't call you a bitch or fat right away. They start to say things like, 'You're stupid.' Then it goes on to calling you names. And now the person is screaming names at you."
Combs' reflection on her relationship revealed many red flags she didn't see then: how quickly her relationship moved and how much information she gave him without receiving the same; "future faking," where the abuser learns what you want most and paints a rosy picture of your future together; and gaslighting—Combs recalls how her perpetrator would reframe incidents of his abuse that put her in the wrong.
Williams advises that people pay attention to what they're not hearing.
"A not-so-obvious sign is they never talk about this person. Or they get defensive," she says. "Maybe they are wearing different things or have a significant change in personality. There's also a change in resources.
This person may [have been] able to afford things for themselves. Or say, 'Oh, they don't like me to wear that.' Or, 'They don't like me to buy those things anymore.'"
Despite the trauma survivors endure, many are reluctant to report incidents of IPV. Dardis' research on IPV revealed a 3-4% reporting rate among TU students she surveyed who've experienced sexual violence—mostly to family and friends. A recent UN report noted less than 40% of women globally who experience IPV seek help of any sort, and very few look to formal institutions. Less than 10% of those seeking help appealed to the police.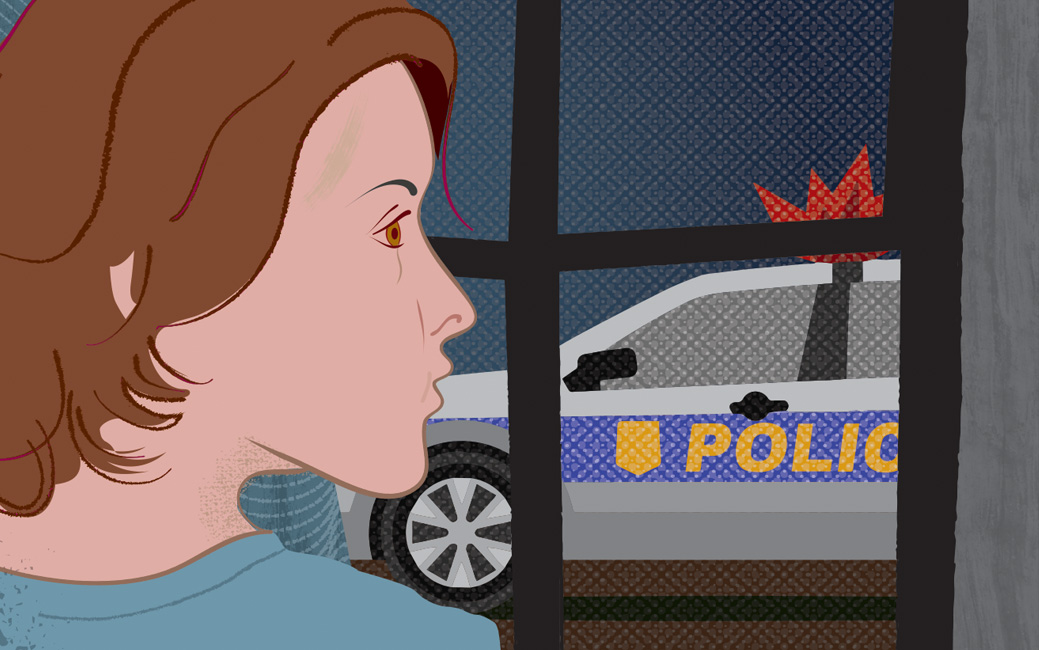 Some of Williams' clients tell her they are afraid of retaliation by the abuser or that no one will believe them.
"They have called the police multiple times. And the police have sided with the abuser. So they wonder, 'Who will I go to?'" she says. "The abuser is very strategic, cutting off supports, finances. Trying to leave is you leaving your life."
Jessica Hessler, a coordinator of trauma services and staff psychologist at the TU Counseling Center, believes IPV may be underreported because of American culture.
"Misogynistic, patriarchal norms and the red flags we might see within relationships are so often normalized," she says. "It's called rape culture. What we don't have is a normalized way to check on people who may be experiencing abuse. I don't know that in all spaces we have protocols to ask the questions or know what questions to ask or what to report."
Combs only called the police once, after her partner strangled her during an argument two months before their wedding, leaving handprints on her neck. Even then, she couldn't bring herself to press charges.
"That was too upsetting for me, because this was still a person I loved," she says. "Because sometimes, he was back to the person who I started dating. Now, I know that's not my fault at all. You strangle someone, you deserve to go to jail."
Leaving an abusive relationship isn't as simple as walking out.
One of the reasons Dardis decided to research IPV was a client she worked with in graduate school. When the woman came to Dardis, telling her the man was watching the client's Facebook check-ins and showing up, Dardis didn't know what to do. And, at the time, there was essentially no research on cyberstalking.
A frequently quoted statistic is, on average, survivors return to their abusive relationships seven times before they leave for good. And the pandemic has made connecting with resources, shelters, mental health services and law enforcement even harder.
"When people leave an abusive relationship, it can be the most dangerous time," says Dardis. "There's a lot of research documenting that when you first leave, there's often an increase in violence from that person. That's probably because this person is losing that grip of power and control. And if that's the motivation, then they'll escalate the behavior to try to reestablish it."
Leaving an abusive relationship requires a lot of the survivor: hiding money, surreptitiously removing belongings, collecting important documents and, if there are children involved, finding new schools and a shelter that accepts them, if there's nowhere else to go, she says.
There are many ways people can help survivors of IPV. The first is education. Hessler and Karli DeGraw, assistant director of health education and promotion at TU's Health Center, are taking aim at that issue.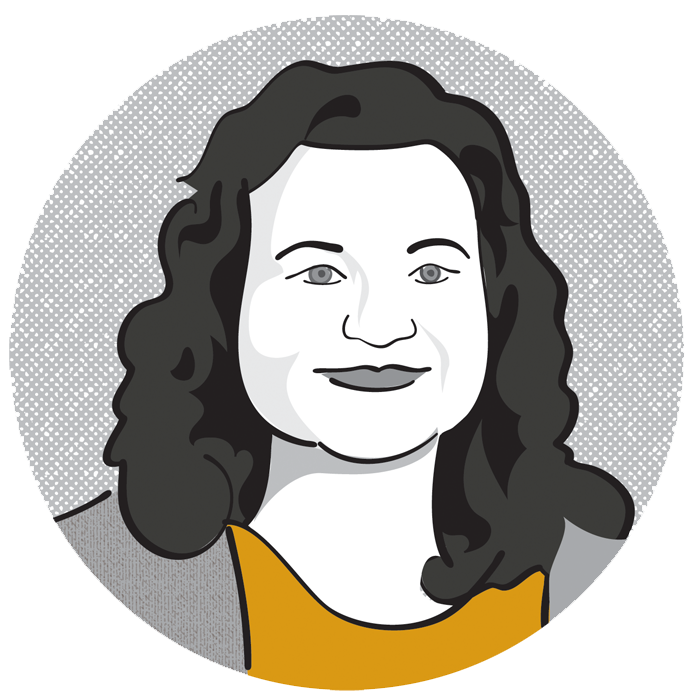 "[Some people don't know they are] experiencing sexual violence," DeGraw says. "We live in a culture that normalizes those behaviors so intrinsically that they might not notice, 'That's coercion.' 'That's sexual violence.' The society this country has built is not survivor friendly."
She develops sexual health and violence prevention workshops and awareness campaigns as well as oversees two programs: the Sexual Assault Peer Education Program, a group of students committed to preventing sexual violence; and the Sexual Health Awareness Group, a group of students who provide non-judgmental, inclusive sexuality education to the campus community.
The Health Center also offers free services for survivors: emergency contraception, exams and certain testing and lab work. The Counseling Center offers a same-day service model for the campus community; people can call and be seen by a clinician. The center expanded services to virtual visits during the pandemic and, while in-person has resumed, people can still be seen virtually. There are also group counseling sessions, a variety of workshops and outreach initiatives, and a 24/7 crisis support line.
The Office of Inclusion & Institutional Equity (OIIE) assists members of the TU community by coordinating university compliance with Title IX and responding to reports of sexual misconduct. OIIE provides outreach, resources and investigations as part of that response. Individuals can make a report or find sexual violence survivor resources on their website.

Another way to help is to be mindful of unintended consequences of your offer to assist. Approaching someone you suspect is experiencing IPV is best done cautiously, Dardis warns, because their abuser could overhear or review text messages received.
"You might not want to reference abuse specifically," she says. "You might want to say, 'I haven't been talking to you as much. I'm worried.' And then you'd want to ask, 'What is a good way to contact you? I don't want to make you unsafe, so let's make a plan.'" She advises people to listen with an open mind and not initially offer solutions.
"What is really needed is for someone to be willing to listen, to say that they believe the survivor, to not make light or minimize what's happening to that person and to be willing to be available repeatedly," Dardis says. "Disclosures like this are not a one-time process."
Hessler says a first step might be establishing a safe space for the individual experiencing abuse, not pressuring them to act in any ways they're not ready for.
"But it's important, as a support person, to recognize no one person should be expected to know everything or have all the answers," she says. "There are so many resources available, and it may be a matter of connecting that individual to those supports."
Organizations like Vera House offer many resources to their clients, including therapy services, shelter, advocacy services (like helping survivors get connected to the resources that they need to transition safely out of the relationship) and legal services.
Combs had a victim's rights advocate with her when she went to court to get a restraining order.
"She sat with me and said, 'OK. Tell me what you're going to say when you get up there,'" she says. "It felt like this woman was on my side, and she was going to help me, and she really did."
Combs knows how lucky she was to have the support of her family, a job, her own bank account and health insurance to pay for therapy. So she decided to use her experiences to advocate for others.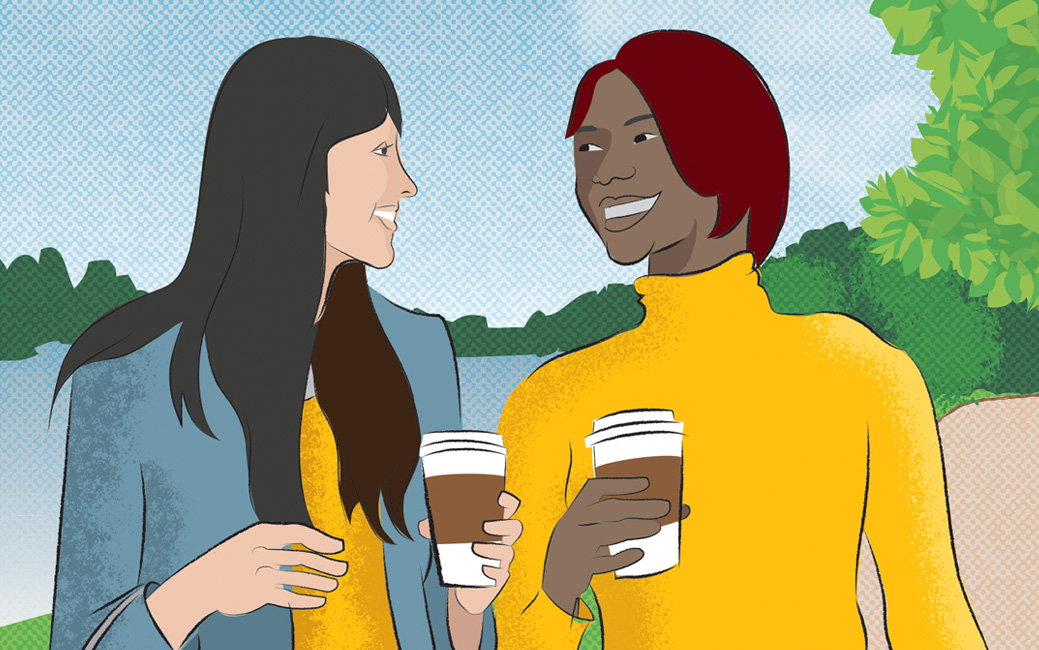 In 2018, she started a podcast called High Heels and Heartache. It has been downloaded in 65 countries.
"It dawned on me, 'What if I took the things that I had learned in therapy and interviewed experts on those things?' So that way, people had the same resources that I had," she says.
The first episode was on a topic Combs felt was vital: red flags to look for in your own relationship. Other episodes have focused on narcissism, gaslighting and how PTSD affects survivors of IPV. Between April and September 2020, the episode on gaslighting was downloaded four times as much as it was when it premiered. The episode on narcissism had a similar bump, receiving three times as many downloads as its premiere.
In each episode, Combs interviews an expert in the topic at hand. One of them, Amelia Kelley, became her co-author on their Amazon-best-selling book, What I Wish I Knew: Surviving and Thriving After an Abusive Relationship. The book explores many common abusive tactics and offers suggestions on how a survivor can thrive after an abusive relationship by offering research-backed strategies and prompts, lists and other opportunities to explore their own feelings and experiences.
"As soon as I started speaking up, other people started speaking up," says Combs, who, in addition to her full-time job and time with her tight-knit family, has become an active advocate for survivors of IPV. "That's one of the reasons why I wrote the book, because you can take this thing that happened that was so terrorizing and traumatizing, and you can help other people who have gone through that same thing."
IPV Survivor Resources
On-Campus
TU Counseling Center
410-704-2512
• Individual, same-day appointments
• Crisis support
• Group counseling
• Workshops and outreach
Office of Inclusion & Institutional Equity (OIIE)
• Title IX coordinator: 410-704-0203
• Submit an online report
Sexual Assault Peer Educators (SAPE) and Sexual Health Awareness Group (SHAG)
CARE Team (if you are concerned for the well-being of a TU community member)
410-704-2055
TU Police Department
410-704-4444

Women's Resources Program (coordinates campus programming that addresses the unique needs of female college students)
410-704-2051


Off-Campus (Local)
You can seek care at any local hospital even if you think you don't want to press charges.

Sexual Assault Forensic Exams (S.A.F.E.)
• The exam must be completed as soon as possible after the assault (typically within 120 hours).

Greater Baltimore Medical Center (GBMC)
6701 N. Charles St.
Towson, MD 21204
443-849-3323

Mercy Medical Center
345 St. Paul Pl.
Baltimore, MD 21202
410-332-9499
House of Ruth
410-889-RUTH (7884) | Online Chat
Maryland Coalition Against Sexual Assault (MCASA)
1-800-893-RAPE (7273)
• Works to help prevent sexual assault, advocate for accessible, compassionate care for survivors of sexual violence and work to hold offenders accountable. They provide helpful information regarding what to do after an experience of sexual violence, offer rape crisis center locators, and make many other resources available.
One Love Foundation (educates young people about healthy and unhealthy relationships)

Sexual Assault Legal Institute (SALI)
301-565-2277
• Provides comprehensive legal services to survivors of sexual violence statewide, as well as training and technical assistance for professionals working with survivors.
Off-Campus (National)