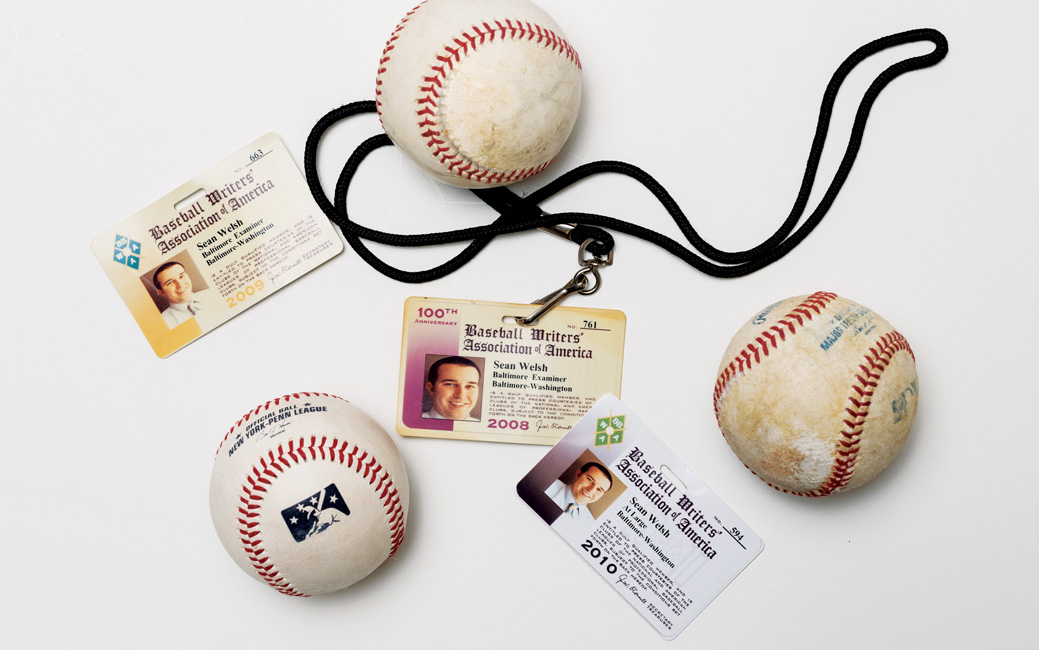 Baseball has always been Sean Welsh's favorite sport. TU's vice president for university marketing and communications first picked up a glove when he was about 5, and, though his playing career ended in junior college, he transferred to TU hoping to fashion a career covering the sport in the media. He'd eventually accomplish that, thanks, he says, in large part to the experience he had here. In professor John Turner's sportscasting class, he got to call a few innings of an Orioles game at Camden Yards into a tape recorder. The students later critiqued themselves.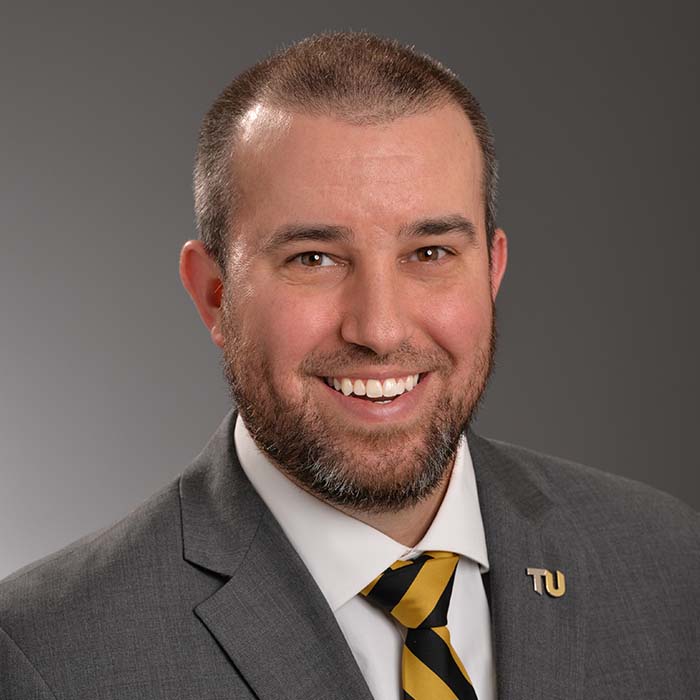 "You go into the broadcast booth with one of your classmates, and you do color while the other one does play-by-play," says Welsh '05. "It was like a real broadcast."
After graduating, Welsh interned for the minor league Aberdeen IronBirds. The team's announcer, Steve Melewski '83, allowed him to call three innings during radio broadcasts of home games. Welsh eventually landed a job with the Baltimore Examiner, where he was a member of the Baseball Writers' Association of America as the newspaper's Orioles beat writer. Among the events he covered were Cal Ripken's induction into the National Baseball Hall of Fame in 2007 and the last game at Yankee Stadium in 2008.
"For a kid a year and a half out of the communication school here at TU, it was like a dream came true for me pretty quickly," he says.
Welsh moved on to The Baltimore Sun as an editor, where he was part of the team that covered the death of Freddie Gray and its ensuing impact. In 2018, he returned to his alma mater as director of media relations and, in December 2021, was appointed to his current position by President Kim Schatzel.
"This job enables me to do a lot of the things I loved about journalism, like working with creative people to tell stories," he says. "That I'm doing it at a place I love is icing on the cake."