Writing Style
There's no secret formula to our way with words. Our style starts with putting the audience first.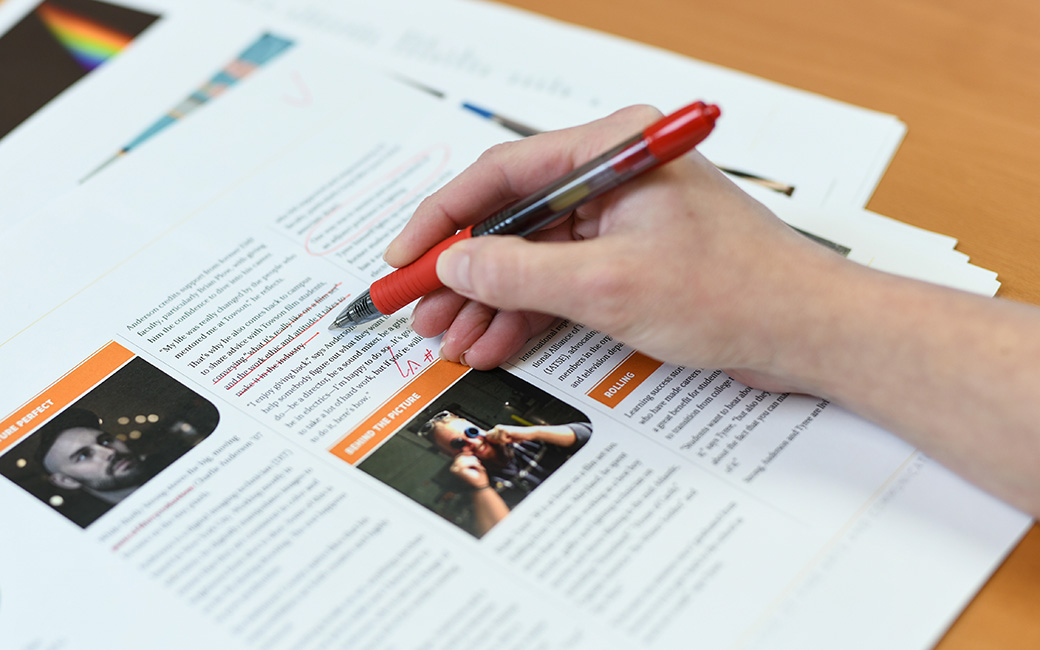 At TU, it's less about what we want to say and more about what the audience needs to hear. Be concise. Be consistent. And most of all, be clear with your message.
Get it Write
It's about creating a conversation. In every case, writing should help deepen dialogue with TU's varied and diverse audiences. Choosing words isn't an exact science, but building connections and engagement with written communications requires skill. Here's how we approach writing at TU:
Write first and foremost for your audience. The goal is to speak with them, not at them.
Aim for a conversational tone. Effective writing can be spoken as well as it's written.
Focus on what's different, not what's the same. It helps TU stand out in the crowd.
Less is more. The fewer words, the quicker your audience can receive a message.
Be bold with headlines. Use them to convey benefit and value over information.
Avoid exclamation points whenever possible. Energy can come from words instead of punctuation.
Questions to Ask
After creating any copy, answer these five questions. The more you do this, the more effective your communications will be.
Is your message uniquely TU?
Try to make statements that no other university can.
Can your words be edited further without losing meaning?
Even if you've already edited, be sure to exhaust any additional ways to trim copy and reduce word count.
Is your writing more about the audience or about you?
Be sure to make it about them. Use the second person point of view (you, your, yours) more than plural first person (we, us, ours).
Can you distill your message into a three-word or four-word headline?
This conveys confidence and ensures your message is well defined.
Are you communicating one single message in one communication?
Attempting to convey too many concepts in one piece exposes a lack of focus and could confuse your audience.