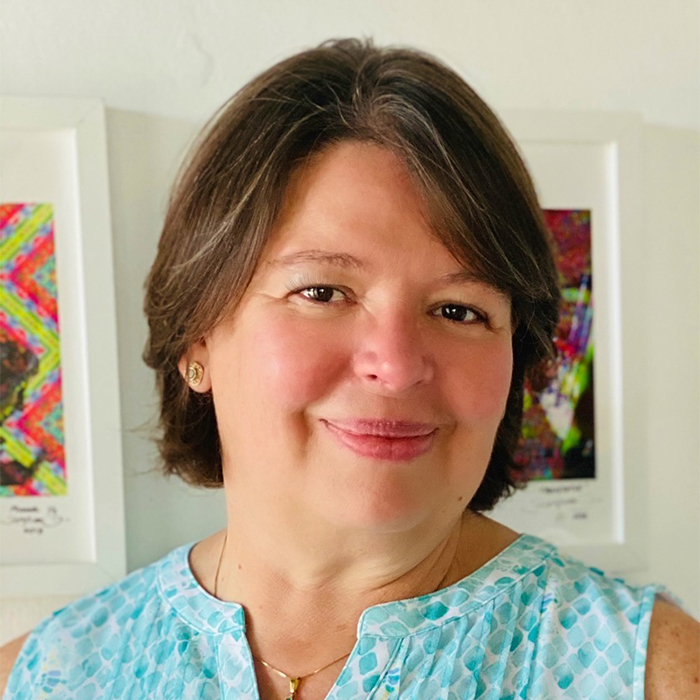 Ana is a successful professional with more than 20 years driving change and empowering individuals, teams and organizations to clarify their vision, establish a plan of action and implement it. She has worked in a wide range of organizations, such as large government and Fortune 500 companies (such as Fannie Mae and American Express) and the Food and Drug Administration, to medium/small size (National Rural Utilities Cooperative Finance Corporation – NRUCFC and top 50 law firms), and nonprofits (Lead River Counties and Bay Center for Spiritual Development). Her direct experience leading technology, operations, business architecture and process improvement teams, strengthen her business sense, embed practicality in her coaching approach and bolster her empathy towards her clients.
Ana brings her experience as a successful business and IT leader in corporate America, her multicultural background as a Latina woman, and her passion for coaching to leaders who want to take their professional and personal performance to the next level. She works with her clients to help them become better observers of themselves, expand the range of possibilities they can see, and commit to new actions to achieve their goals. She was trained in the Georgetown University and Newfield Network coaching programs, and is ICF certified as ACC. She specializes in coaching mid- to high-level professionals (including CIOs) and teams that want to increase their organizational impact and live their purpose. Every client is different, but in general, the process starts with strategy definition at a personal or team level, followed by goal clarification, and agreement on an action plan, with coaching support through execution. She complements her coaching experience with deep facilitation practices, bringing together individuals with seemingly diverging interest to create a common vision and plan of action. Examples of work that Ana has successfully delivered are:
Worked with individuals in transition in a wide range of circumstances, from transitioning to civilian life after a successful career in the military to women in global leadership positions.
Combined coaching and process improvement tools to enhance leadership and communication skills into a practical set that can be applied by managers and team members to enhance their performance and increase their resiliency.
Planned and delivered diversity and inclusion workshops aimed at increasing self-awareness, ability to handle uncomfortable conversations, and improve team effectiveness and individual engagement.
Ana holds a master's degree in engineering administration from George Washington University, and a five-year professional degree in systems engineering from the Universidad Metropolitana (Caracas, Venezuela). She is also a graduate of the Georgetown Executive Coaching/Leadership Development program, complemented with the coaching foundation training at The Newfield Network, SOAR (Success through Observer, Action and Results) facilitator training, enhanced Conversational IQ program, and Resilient Leadership Coaching training. She is fully bilingual in English and Spanish and has been an ACC accredited coach from the International Coaching Federation since 2011.