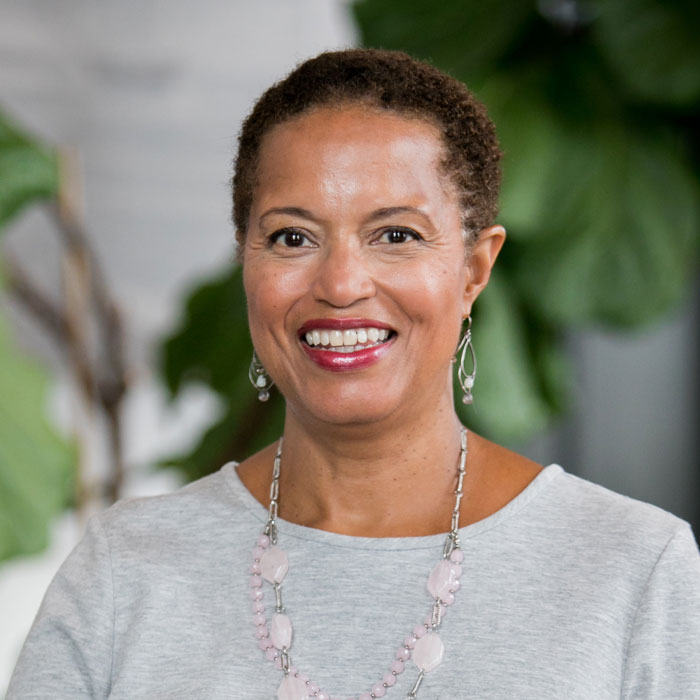 Cheryl G. Williams has over two decades of corporate and nonprofit leadership including in marketing, public relations, strategic planning, financial management and staff leadership and development.
Williams leverages over 20 years of corporate and nonprofit experience to offer trusted advisory and coaching services to C-suite executives and early career professionals alike. Her affirmative approach, focusing on her client's strengths and accomplishments, has helped leaders whose responsibilities range from billion-dollar household name brands to nonprofits building democracies in the U.S. and around the globe, to small organizations that serve individual communities, to identify and achieve peak professional performance.
While Williams' business lines include strategic planning and marketing communications consulting in addition to her coaching practice, she finds the most joy in her coaching and trusted advisory work, as each conversation propels a client forward toward achieving their goals for themselves as leaders, for their mission driven organizations, and for the communities they serve.
Williams received the Advanced Certified Personal and Executive Coach certification from the College of Executive Coaching, the leader in coach training for professionals with graduate degrees, and is credentialed at the PCC level by the International Coach Federation. She earned her B.S. in computer science at North Carolina State University, and both an M.S. in business and an M.B.A. from The Johns Hopkins University. She is a native of New York City and now lives in Baltimore, Maryland.