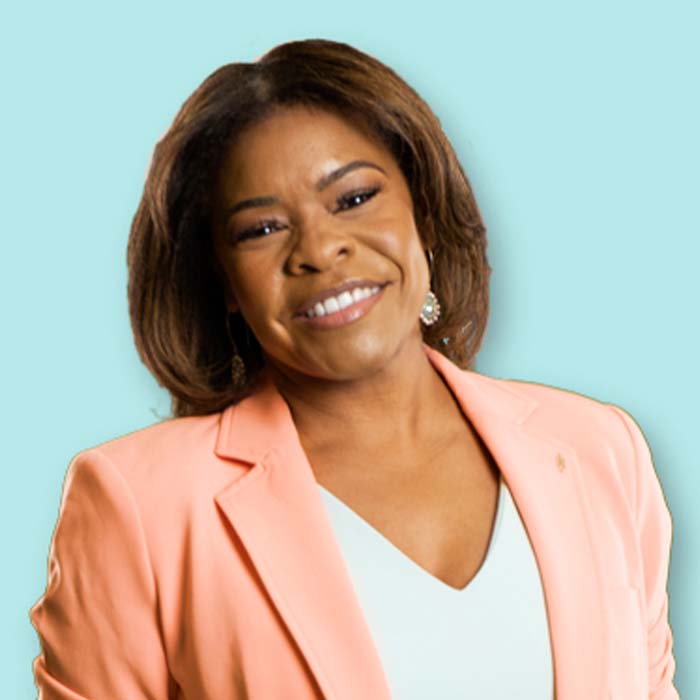 Management consultant, leadership coach, speaker and author, Markiesha Wilson is passionate about equipping and encouraging leaders to lead their teams authentically and to pursue joy in their careers.
As a coach and speaker, Markiesha has the unique ability to ignite growth through challenge. She provides essential insights to help emerging, mid-level and senior leaders navigate their careers from recruitment to retirement. Markiesha guides leaders to discover and refine a more productive leadership style, thereby creating fulfilling work environments for their employees.
Markiesha is a human capital professional. She has over 20 years of proven experience in strategizing and partnering with leadership teams to design and empower dynamic workforces. She is also an expert level facilitator and designer of highly rated interactive leadership and interpersonal communications courses for adult learners in educational and government institutions, and private sector entities, throughout the United States and the Caribbean.
She has enjoyed a successful career in various leadership roles with companies including Booz Allen Hamilton, Fannie Mae, First Bank Virgin Islands, Accenture and Deloitte Consulting.
Markiesha received her M.A. in human and intercultural communications at Howard University and her leadership coaching certification at Georgetown University. She is ACC certified by the International Coaching Federation.