Occupational Therapy Center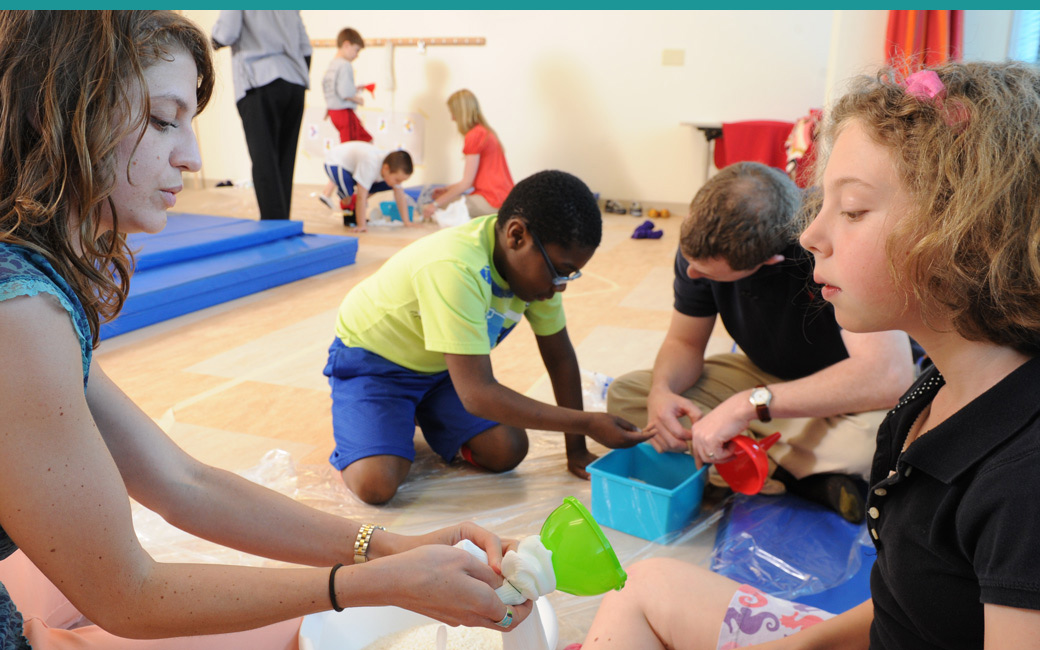 The Occupational Therapy Center provides a variety of services for children and adults to enhance independence and quality of life. Programs extend services beyond those found in a traditional educational or medical system and are reasonably priced.
Our Center is an integral part of the Department of Occupational Therapy and Occupational Science at Towson University. Experienced occupational therapists supervise students and collaborate with faculty to offer evidence based practices. Occupational therapy students, working under the direct supervision of licensed occupational therapists, work with children and adults in a variety of capacities to facilitate active engagement in life activities (occupations). Services are provided in individual and group settings with multiple inter-professional opportunities for clients and students.
Contact us if you are interested in receiving information regarding the various programs offered throughout the year or to make an appointment.