At TU, thousands of romances, like the one between Ashley '15 and Adam McArthur '14, have blossomed in dorm rooms, dining halls and at dance parties—no swiping right necessary.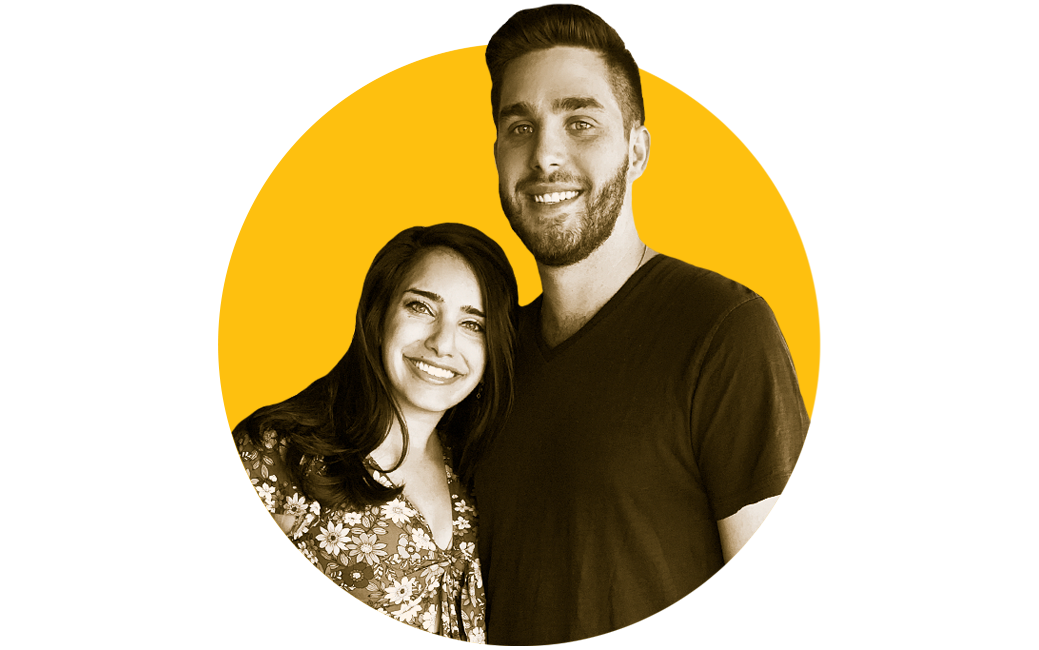 Ashley's story
I had interviewed for what I thought was a one-person internship at the National Family Resiliency Center, and the first day I show up, my supervisor told me to wait a minute because Adam was running late. I was like, 'who's Adam?' Here I was very excited to be one-on-one with a mentor. I was very, very upset. A few minutes go by and this really handsome guy comes in and says, 'hi, I'm Adam.' I was pretty taken away by that.
But I was in a relationship at the time I was very committed to, so I just didn't see him like that.
The internship required we attend coparenting classes that might be court mandated for parents who are divorced. Our supervisor wanted us to sit in and experience what the parents experience; Adam would offer to drive us and we'd talk on the way.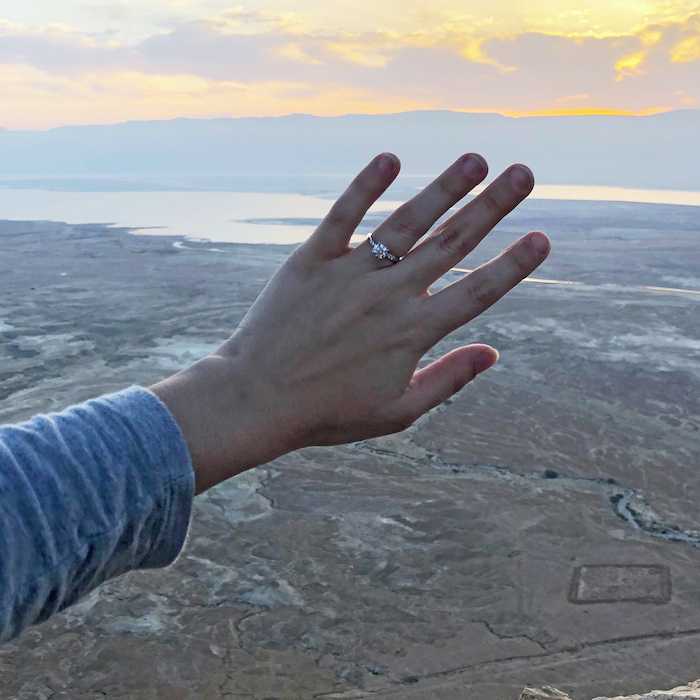 We started dating in the spring of 2015, but we actually parted ways for seven months that June. We had both recently gotten out of relationships and he needed to adjust to life after graduation and his new job. We didn't really talk that much for those seven months. It's funny. Adam was chasing me and he took a step back and then I was chasing him.
I sent him a text just before we got back together and said, 'I wanna be with you. I still like you and think about you.' It was one of those really desperate, high-school-girl text messages. He didn't respond for a couple hours. I turned my phone off and went to bed. I woke up and wanted to turn on my phone. All of a sudden comes a text from him, admitting the exact same thing. It was almost like The Notebook.
Our wedding was Sept. 5. We didn't move the wedding because of the pandemic, but we did make a big cut from 175 guests to 55. A lot of our invited friends and family were in their 50s or older, so we wanted to make sure everyone was safe. We got married outdoors at Kurtz's Beach in Pasadena, Maryland.
Adam's story
Normally, I'm very anxious about being on time, but I procrastinated getting my internship senior year. So I was really glad the National Family Resiliency Center agreed to take me.
Ashley was a very attractive girl and I was ready to tell all my friends I had the best internship site. It wasn't love at first sight, but I thought 'I'm going to enjoy going to this internship to meet this girl.' I had to be careful about pursuing a woman at a divorce counseling center. I think that's why I was a little more reserved. But deep down, I was pretty excited.
I graduated before Ashley did and would text her. After she and her boyfriend broke up, I invited her out to the Kent House with me and my fraternity brothers. We started dating, but I had just taken a new job, and I didn't think I could give 100% to my job and to Ashley, and each deserved all my attention. I broke up with Ashley.
I was living in a home with guys with special needs. I was pretty much a single father of four. I think if we didn't take that break, I don't know what would have happened. We're both glad we had that time.
After Ashley texted me, we met at an iHOP to talk. We still go to that iHOP every time we need to talk about something.
When I started seriously thinking about marriage, I didn't have a ring yet. Unexpectedly, my step-dad asked if I would chaperone my step-sister's spring break trip to Israel. When I ordered the ring, they said it would take eight days to come in. We left for Israel on the eighth day.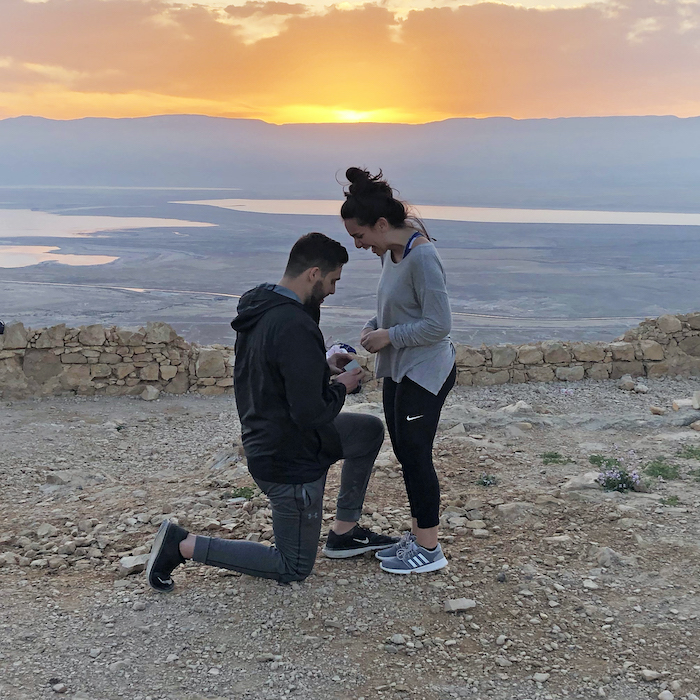 I got the ring on the way to airport. Ashley was in the car with me, so I told her we had to go get currency at Tyson's Corner, but I ran in, got the ring and off we went. I didn't have it insured, so I was nervous traveling to a foreign country with it. I even hid the ring in the bottom of her backpack for half of the trip. I knew if she was going to look for a ring, she would look in the safe and my bag.
One morning at 3:30 or 4, we started hiking up Mt. Masada. Ashley started getting tired, so I started pushing her, 'come on, come on, we need to go. I wanna see the sunrise from the top.' She kept saying 'we can see the sunrise from here,' and I said, 'no, I want to see it from the top.' I was pushing her, pulling her, carrying her, but we made it.
As the sun was coming up, I got down on one knee and proposed. It was perfect.