Coffee With...Patricia Bradley
We sat down with TU's new(ish) vice president for inclusion and institutional equity to discuss the importance of diversity on campus.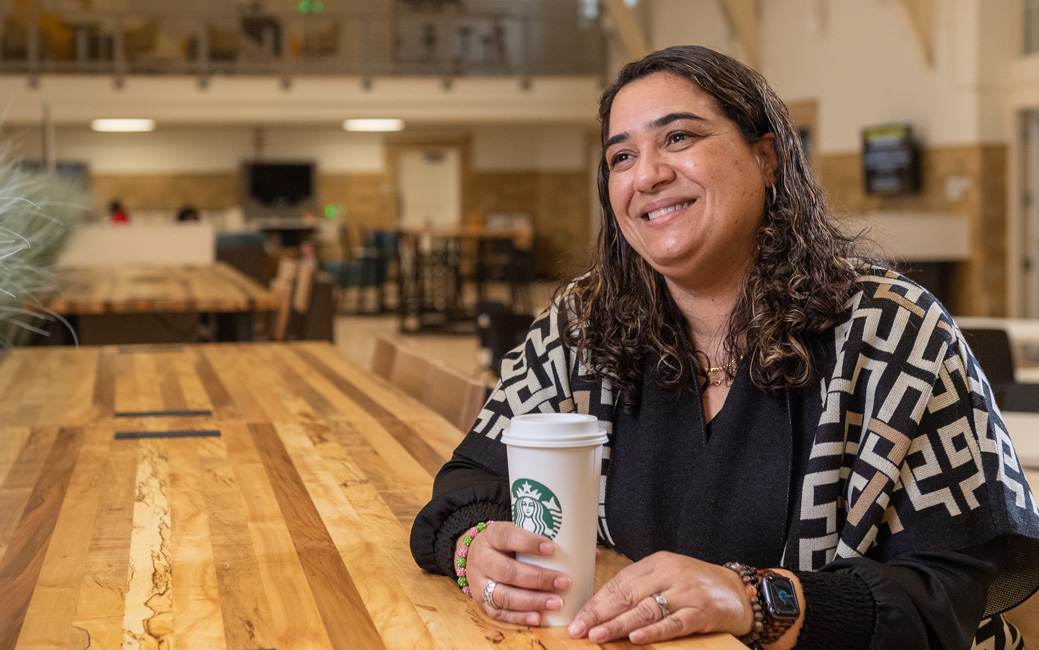 Q: When would you say you first became aware of issues like inclusion, equity and diversity?
A: I think my first real awareness began in high school. North Carolina-Chapel Hill was my No. 1 school. We had a college recruitment day, and I was talking to the recruiter about UNC. Some of my friends walked up, and they were all African American. It was at that point that the admissions director realized that I wasn't who he thought I was. He thought I was white. When he saw that my friends were African American, and that I may be too, he started telling me that I should consider North Carolina Central or North Carolina A&T. He named almost every HBCU in the state. It changed my outlook on everything, which is part of the reason I chose Howard University. I wanted to be where I was wanted.
Q: We use these terms diversity, equity and inclusion. What do they actually mean?
A: I could write a book about that. A lot of times people think about numbers. What is the population? What are the demographics? Oftentimes people think diversity: It's black and white. It's not. Diversity is not only racial diversity, it's diversity in ability, it's diversity in thought, it's diversity in gender. It's having people with different appearances, opinions and thought processes.
Equity is making sure that the resources are available so that when you create a diverse environment, everyone has opportunity and access to the programs and resources that are available. A lot of times people confuse equality and equity. Equity doesn't mean that resources are distributed equally, it just means that educational or financial resources are distributed to give everyone a fair chance and opportunity and that systems are put into place to remove barriers to that access.
I tell students all the time that Towson is very diverse now. But in terms of inclusion, while we've all been invited to the party, we're not all dancing together. That's something we're working on now.
Q: How do we achieve a more inclusive situation?
A: I think it's about having conversations and dialogue. A lot of times when you have students that are coming into an environment that's as diverse as ours, it's the first time they've ever been around someone that doesn't look like them, that doesn't think like them. So you have to open up opportunities for dialogue so the students can get to know each other [and] understand diverse backgrounds.
Q: Why are these things particularly important on a college campus?
A: We're responsible for teaching history, science, math and various other disciplines, but we're also responsible for teaching humanity and love. People aren't born to hate. People are taught to hate. We have a responsibility not just to teach the respective disciplines but to prepare our students to function in a global society that they may not have been accustomed to. Most of our students, when they graduate, are going to be leaders in the workforce. If we don't teach them how to get along with others and how to see diverse perspectives and understand the benefits of having a diverse society, then they're not going to hire diverse candidates. They're just going to continue to hire people that look like them. So it's very important for us to develop leaders who are comfortable with differences.