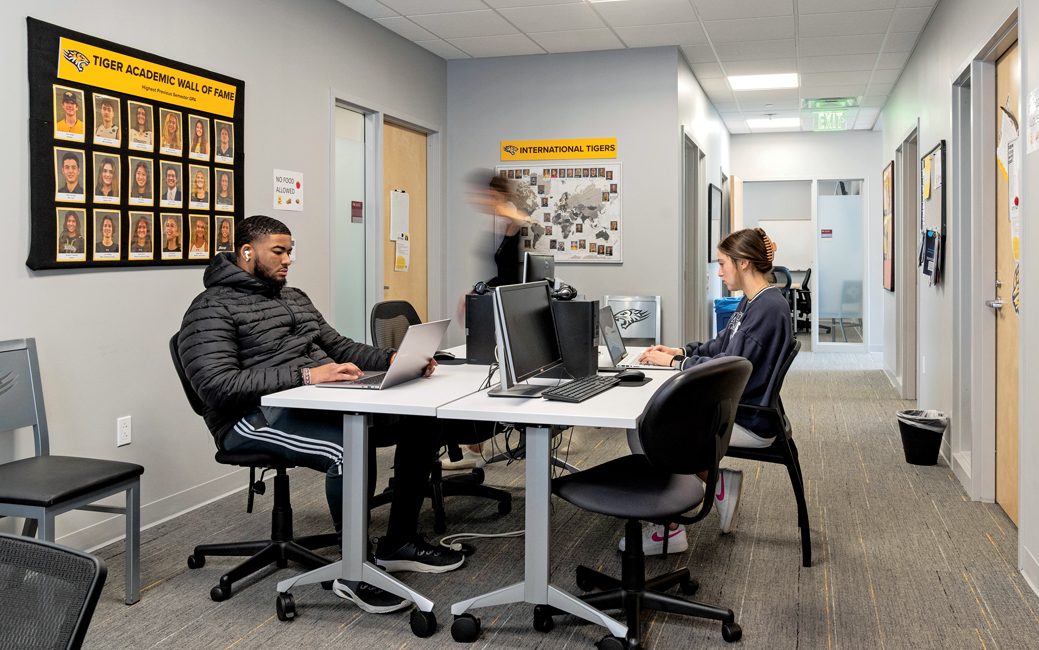 Coaching Academic Success
In 2020, Fran Soistman Jr. '79, '15 (hon.) made a $5.4 million gift to his alma mater. It was the largest gift from an alum in TU history and demonstrated his affection for and gratitude to the university. A portion of this gift ($2.415 million) was made to the Towson University Foundation, specifically to the Athletics Capital Projects Fund for the creation of an athletics academic achievement center.
The Dr. Francis S. Soistman Jr. '79, '15 (hon.) and Family Athletics Academic Achievement Center has been a long time coming. On a 2019 football trip to the University of Florida, an impromptu conversation between Soistman and Elysa Newman, then TU's director of academic achievement, revealed a need for 20 laptops. His gift purchased the computers, which aided the players in reaching a team GPA goal that term.
"That was easy to do. Address the need. No fanfare," he says. "I could have just stood there
[while waiting for the team] and worked on emails. But I knew she was part of the program. It was an opportunity to not only understand the need but actually do something about it."
Renovations transformed field house classrooms into a student-athlete academic achievement center that accommodates more than 520 student-athletes and supports on-site technology for project work, tutoring and academic advising.
Throughout his career, he has hired several former student-athletes. "They are wired differently," he says. "Competitiveness and discipline live in a student-athlete's DNA, and both serve them well in business."
With an already strong academic showing by its student-athletes, the department is excited to see how they will use the center. And as Soistman points out, "The fact that the center is alongside Honor Way means it will serve as a reminder of TU Athletics' values and instill pride and honor in those who came before, on and off the field."
"This is a game changer for our student-athletes and the impact of philanthropy on TU Athletics," says Steve Eigenbrot, TU's athletic director. "This project changes the landscape for our students and shows our commitment to their success in the classroom. It also signals to our donors that together great things are possible with their support."
---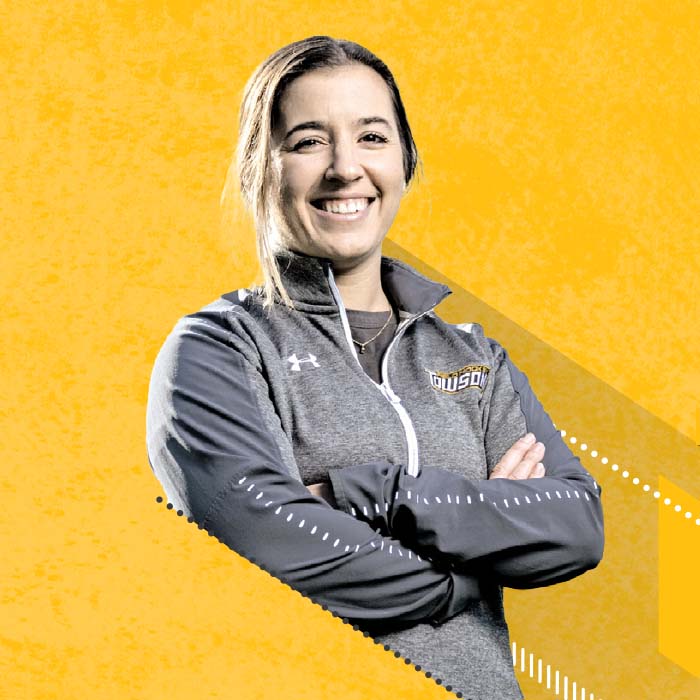 Outstanding in Her Field
Katie Gerzabek Salem is the new head field hockey coach, becoming the 13th in program history. The head coach at Rhodes College in Memphis, Tennessee, for the past two seasons, she made great strides in the development of the program, winning the 2021 Southern Athletic Association (SAA) conference tournament and the 2022 SAA regular season.
---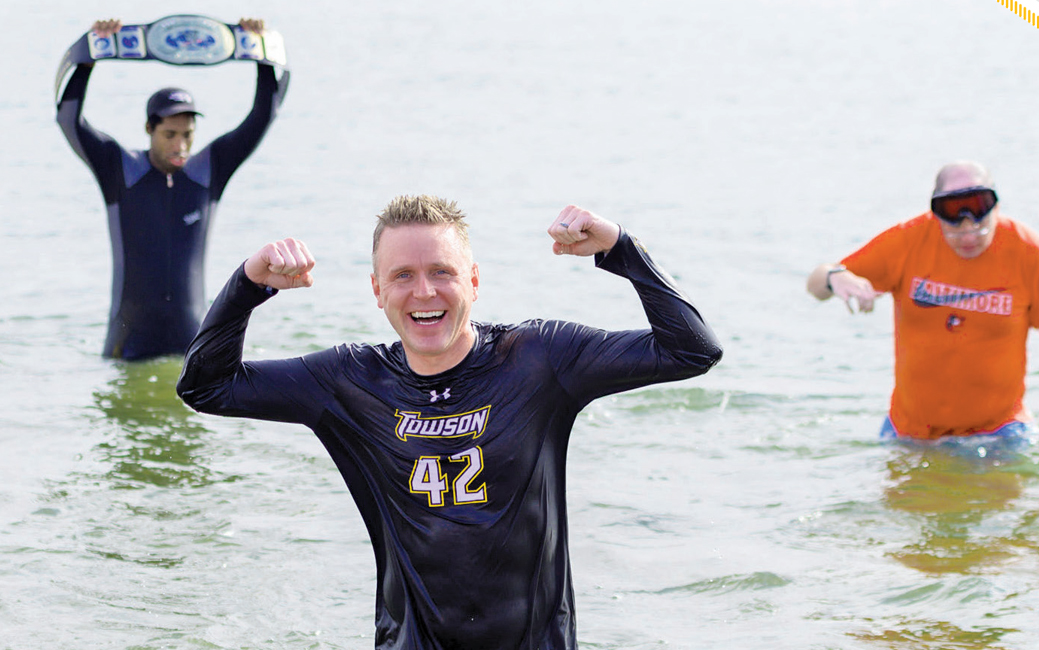 Cold Tiger Toes
At halftime of the Jan. 28 men's basketball game, Tiger student-athletes participated in a mini-Polar Bear Plunge on the plaza in front of SECU Arena. The event benefited Maryland Special Olympics. Athletic Director Steve Eigenbrot plunged into the Chesapeake Bay during the official event the day before (above).
Facing the Future
New head coach Pete Shinnick signed 10 players ahead of the 2023 football season. The recruiting class included six defensive players, three on offense and one special teams hopeful. In 2022, TU won its final four games to finish the season at 6-5 overall and 4-4 in the Colonial Athletic Association.
Lofty Expectations
Both the lacrosse teams were picked to finish second in the preseason CAA Coaches' Poll. Senior Blair Pearre and junior Jo Torres earned CAA Preseason All-Conference honors for the women, while junior Colby Barsz, sophomore Matt Constantinides and graduate students Garrett Zungailia and Kyle Berkeley were recognized for the men.
Run, Beighley, Run
Beighley Ayers ran 9:57.28 in the 3,000 meters at the National Open in January, becoming the fourth TU runner to break 10 minutes in the event. Ayers improved from her previous personal record of 10:10.24. She is a graduate student working toward her master's in forensic science.