Interim President's Letter
It's been an incredible spring term at Towson University, filled with academic accomplishments, athletic achievements, art performances and so much more. We cheered on our basketball teams through another year of successful seasons, celebrated TU's six Fulbright semifinalists—the most in school history—and a University System of Maryland-best four faculty award recipients, witnessed 150 of our best musicians perform in the annual PRISM showcase and roared through the state capital with another amazing Tiger Pride Day.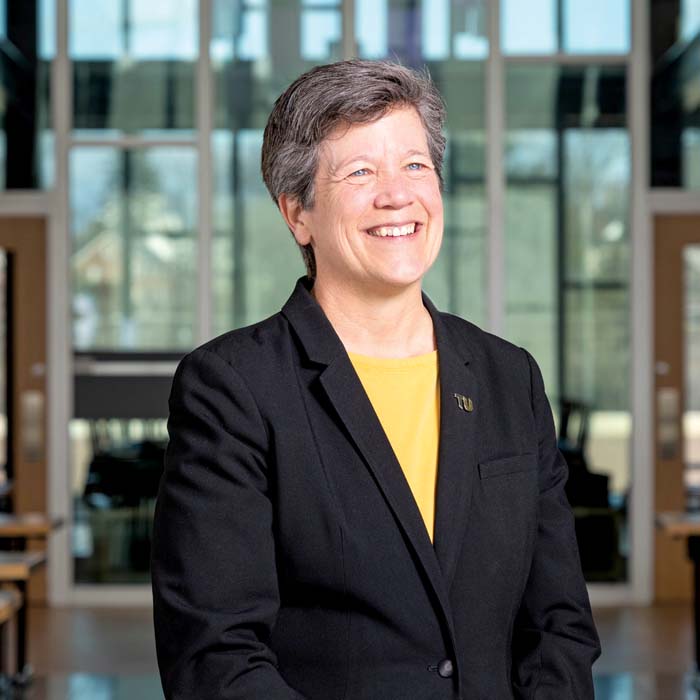 Beyond these achievements, we have welcomed new leaders to campus and are in the process of recruiting others to join us. In December, we introduced our new football coach Pete Shinnick, who has enjoyed a prolific career in college football. And of course, we are in the midst of a national search for TU's 15th president, with hopes of celebrating the inauguration of a visionary leader for our campus in the next academic year. Several members of our community have supported the University System of Maryland Board of Regents in this search process, providing a great opportunity to amplify many of the key initiatives that make Towson University such an exciting place to work, learn and grow.
Among those initiatives is our pursuit of R2 Carnegie Classification for high research activity, a top institutional priority that will expand TU's reputation as a leader in academic excellence. In support of this goal, I am proud to report we have more than doubled research expenditures in the last fiscal year alone, leading to more experiential opportunities for our students and enhanced scholarship among our faculty. You'll learn more about this effort in a Q&A with Sidd Kaza, our associate provost for research and dean of graduate studies.
If you've visited TU recently, you've seen tremendous growth to our physical campus.
This includes the construction of our new, state-of-the-art College of Health Professions building, which is slated to open next summer, as well as the opening of new academic facilities such as the Cook Library Academic Commons and the Dr. Francis S. Soistman Jr. '79, '15 (hon.) and Family Athletics Academic Achievement Center. And just this spring, TU purchased the Armory, an historic building in downtown Towson that has become home to our nationally recognized StarTUp initiative and business engagement center.
As always, philanthropy and stewardship are critical to everything we do. Thanks to the leadership of so many—including former TU Foundation president Bill Murray '08, '11 and current president Edna Primrose '84—we are nearing the end of our ambitious, $100 million goal for the RISE campaign. With the collective support of our Tiger family, we are fueling the future of this great institution and empowering the next generation of students who will call TU home.
I hope you will enjoy this fantastic issue of TU Magazine and learn about the remarkable programs and people flourishing on our campus. As you'll read, our momentum really is stronger than ever. I can't wait to see what new heights we'll reach together.
Melanie Perreault
Towson University Interim President