Tyler Macleod '11 shares his favorites spots in the Mile High City.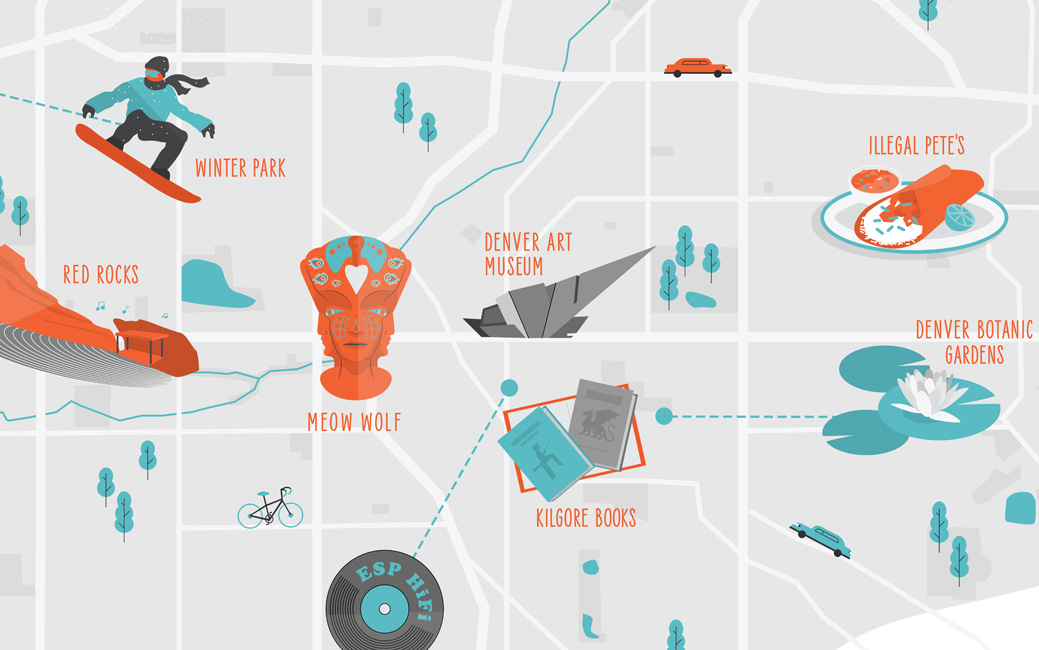 When Tyler Macleod vacationed in Colorado a few months after graduating with a degree in communication, he promised himself he'd move there by 2012.
A break-up several months later prompted him to start job searching in the Centennial State, and, within a week of accepting a position at a YMCA in Granby, he moved west. Except for stints in Montana and Utah, he has lived in some part of the state since.
A monthly column in a local, small-town newspaper gave Macleod—a journalism major—license to explore every aspect of Colorado's outdoor culture.
"The whole world is your backyard out here," he says. "But you learn if you are not prepared, the mountains will chew you up and spit you out real quick. It's a constant reminder [nature is] much bigger, much more powerful than you. It's given me a good appreciation for life in general."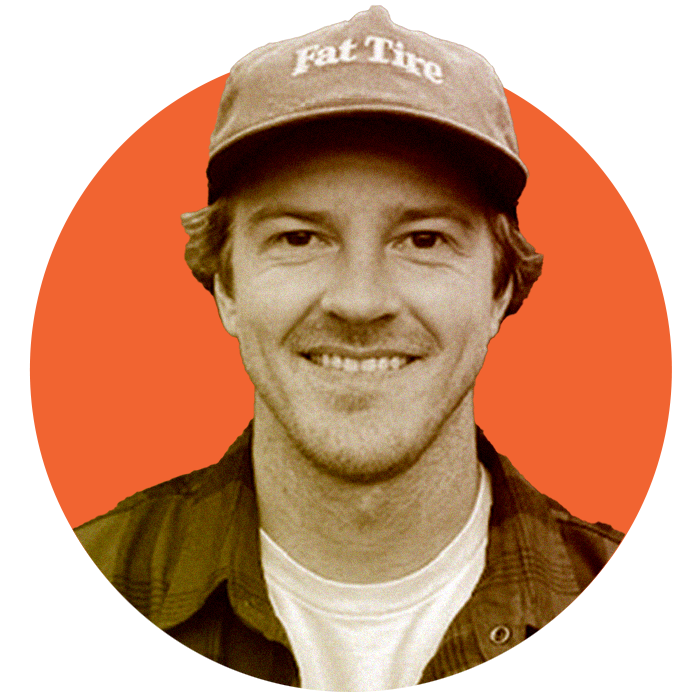 Macleod's favorite place to lose himself in the mountains with a snowboard—or a mountain bike—is Winter Park, a town he lived in for almost nine years.
"I know the mountain like the back of my hand," he says. "It's authentically Colorado in the sense that everybody's super laid back. It has this old-school, blue-collar vibe. And in the summer, it's the mountain biking capital of the United States."
He also likes to cycle around Fort Collins, where his employer—New Belgium Brewery—
is headquartered. Macleod describes the town as having an interesting dynamic and as a place where college students, hippies and locals mix.
His job as the brand content manager for Fat Tire is what brought him to Denver. He and his girlfriend Mica bought a 1911 bungalow in North Denver in October 2021. Macleod can't remember the last time he drove his car; everything is an easy bike ride away, including the city's thriving music scene.
Aside from the legendary Red Rocks, which he calls "one of the most beautiful and amazing venues in the world," there are plenty of "cool, divey music venues, too. The Ogden is one of my favorites because it's an old-school theater with a great sound. And you get decently sized bands that come through there."
His favorite place to grab a bite is Illegal Pete's, a burrito bar that has a location very close to his house. But Mica is a foodie, so they also check out hole-in-the-wall places, like Ramen Star.
"There's like four tables. It's the best ramen I've ever had in my life. And it was dirt cheap, right up the street [from my house]," he says.
There is still plenty for Macleod to explore with pandemic restrictions easing. He wants
to check out Meow Wolf, "a super-immersive art museum that looks like an acid trip. It's
Alice-in-Wonderland-type stuff. But it's family friendly; you could take kids, too." There's also
ESP HiFi, a listening bar. The staff takes the measure of the people in the room and plays albums on turntables to enhance the atmosphere.
"I've lived in a lot of places, but even as busy as Colorado's gotten, I can't think of anywhere better that I want to be."