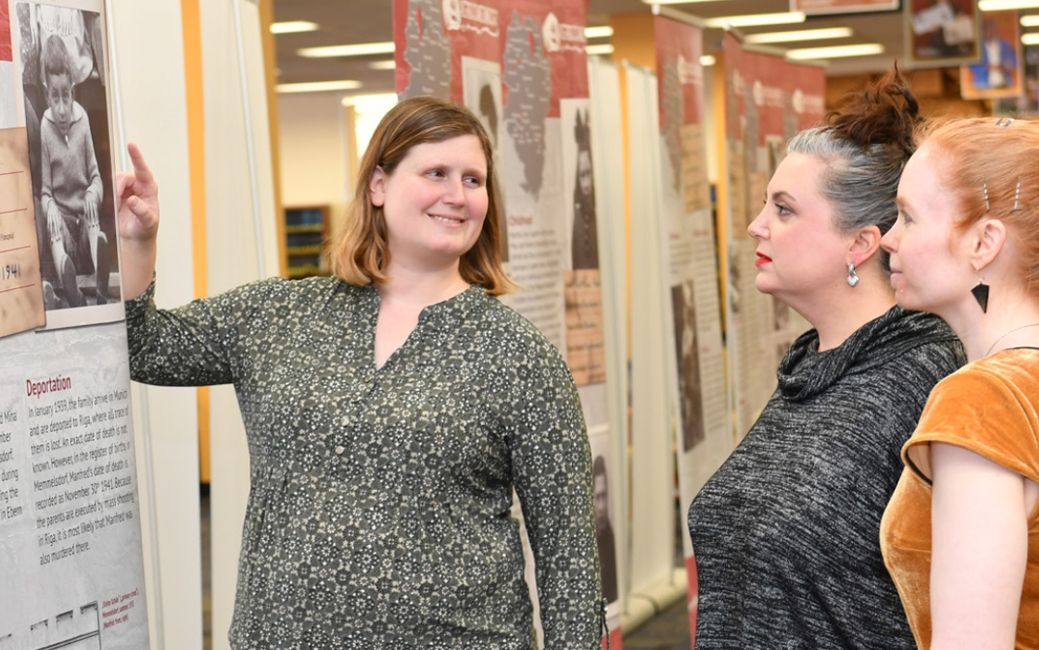 TU Big Give Equals Big Results
Giving records were broken once again this year during the third-annual TU Big Give on April 21. With 1,619 gifts totaling $144,000, support for 148 key projects—in all seven colleges, Albert S. Cook Library, athletics, the TU Student Emergency Fund, BTU-Partnerships for Greater Baltimore, student affairs and the Office of Inclusion & Institutional Equity—was made possible.
"Without a doubt, this shows us that when we come together, there is nothing we cannot accomplish," says Nky McGinnis, director of the annual campaign. "I am so proud to be a Tiger."
Philanthropic giving has been gaining momentum at TU over the past year. A series of large gifts helped the university raise more than $14.5 million in fiscal year 2021.
"I am truly inspired by the results of the TU Big Give and the enthusiasm it creates around philanthropy," says Brian DeFilippis, vice president of university advancement. "This year, TU Big Give created significant momentum for the public launch of our historic RISE campaign, which will profoundly transform our university."
TU Foundation Awards $100,000 to Five Projects
Toward More-Effective Vaccines, with an Emphasis Against SARS-CoV-2
The grant-funded project seeks to develop a vaccine—through original faculty research supported by undergraduate and graduate students—that provides effective and lasting immunity. "Student researchers will gain first-hand experience in research methodology and authentic research that will encourage them to seek advanced degrees in the biomedical sciences," biology professor Barry Margulies says.
Black Theatre Troupe
The grant will offer culturally relevant theatre and production opportunities to Black students and the larger TU community through workshops with guest artists with a lens on the Black world. "This project seeks to create unity in diversity through arts education," assistant professor Mukwae Wabei Siyolwe says.
Evidence Against Intolerance: A Virtual Symposium on Teaching the Holocaust in the Digital Disinformation Era
The virtual symposium will feature global Holocaust education and information literacy education experts and will provide funding to select symposium participants for lesson plan development. "The symposium will strengthen Towson University's position as a local, regional and global leader in the field of Holocaust education," says Joyce Garczynski, assistant university librarian for development and communication.
Advancing Underrepresented Groups in Authentic STEM Research
Funding will expand STEM internships and stipends for research on ultrasonic echolocation, biomechanics of gliding and night color vision exhibited by sugar gliders. "If we are able to foster learning through paid research, we can recruit, retain and train students in authentic research," says Harald Beck, a professor in the Department of Biological Sciences.
TU Physics and Astronomy Teaching Community
The grant supports underrepresented students earning physics degrees and creates a student–faculty teaching community that builds success in bachelor's and master's physics degree programs. "Our physics program has grown and thrived in recent years, but there is an urgent need to increase the number of underrepresented minority students among our successful graduates," physics professor Jennifer E. Scott says.