Events & Experiences
We provide thought leadership in the field of leadership development and host engaging events and experiences for individuals and organizations to move our region forward.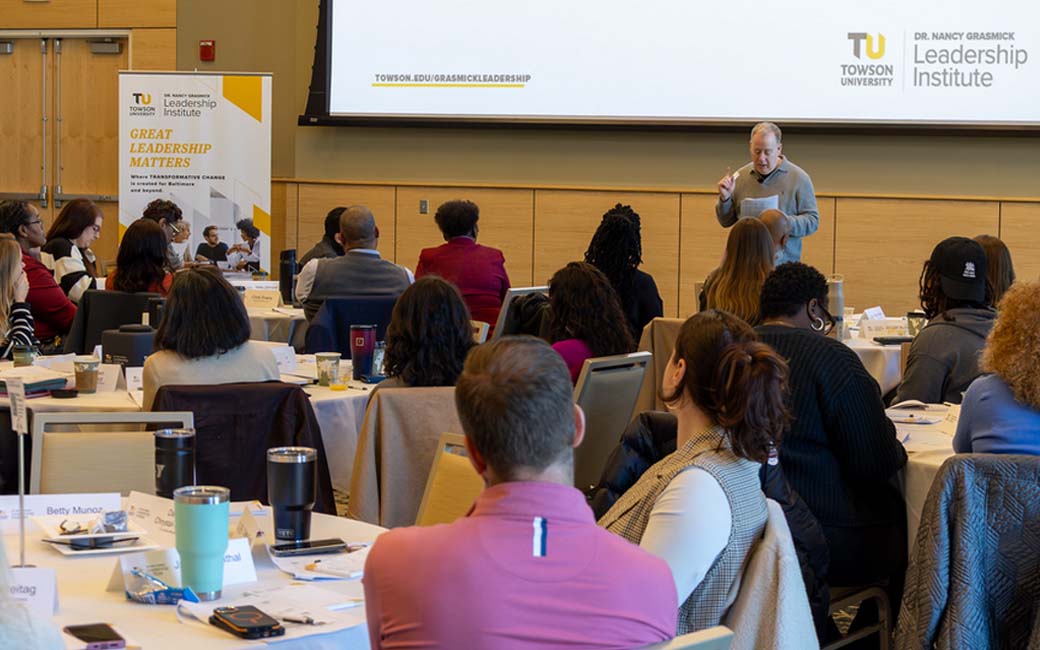 Upcoming Opportunities
June 14–15, 2023, 9 a.m.–3 p.m.
---
September 20, 4–6:30 p.m.
More Opportunities
Virtual Best Practice Sharing for Leadership Development Professionals
Once a quarter and free of charge, we convene HR professionals and those tasked with shepherding the leadership development efforts within their organization to participate in a best practice and peer coaching session. These sessions share the latest developments in the field while also provide peer support from across different industries. Participants leave these sessions with practical ideas for further enhancing their leadership development programs.
Email grasmickleadership AT_TOWSON for details on the sessions.
CEO Roundtables
These thoughtfully curated conversations provide a safe space for the most senior leaders of an organization to share their unique challenges with one another and receive ideas, suggestions and support from peers who are facing similar challenges.
Email grasmickleadership AT_TOWSON for details on the roundtables.