Professional Leadership Program for Women
Empowering mid-level leaders to take their leadership skills to the next level and become more influential in the workplace.
Virtual Info Session
TU's Professional Leadership Program for Women is designed for women who are seeking to expand their influence, strengthen their leadership skills, advance their careers and develop life-long relationships with inspiring women from diverse backgrounds.
If you're interested in learning more, please join us for a virtual info session where Executive Director Erin Moran will share more about her background and the content of the program. And if you know of someone in your organization who would benefit from this program, please encourage them to attend.
The deadline for submitting applications for the 2024 cohort is November 13.
TU's Professional Leadership Program for Women is a trusted resource, used by many of Greater Baltimore's leading organizations to develop rising female leaders. Our program attracts women from across industry, government, and nonprofit sectors serving in a wide array of capacities within their organizations.
Our program runs January through May and is divided into eight, full-day sessions. Over four months, participants gain new insights, added self-confidence, and the capacity to immediately impact their organizations and communities in powerful, positive ways.
Quick Contact: David Brasington, Events and Operations Manager, 410-704-4577
Is our program the right fit for you?
Do you want to . . .
develop your strengths and learn to leverage them in your professional life?
master skills in communication, negotiation, management, networking and personal branding?
navigate your organization's culture with more confidence and affect change?
gain guidance on workplace situations through one-on-one executive coaching?
foster life-long relationships with inspiring women from diverse backgrounds and business sectors?
If you answered yes to any of these questions, our program may be the right fit for you.

Request application
Discover more.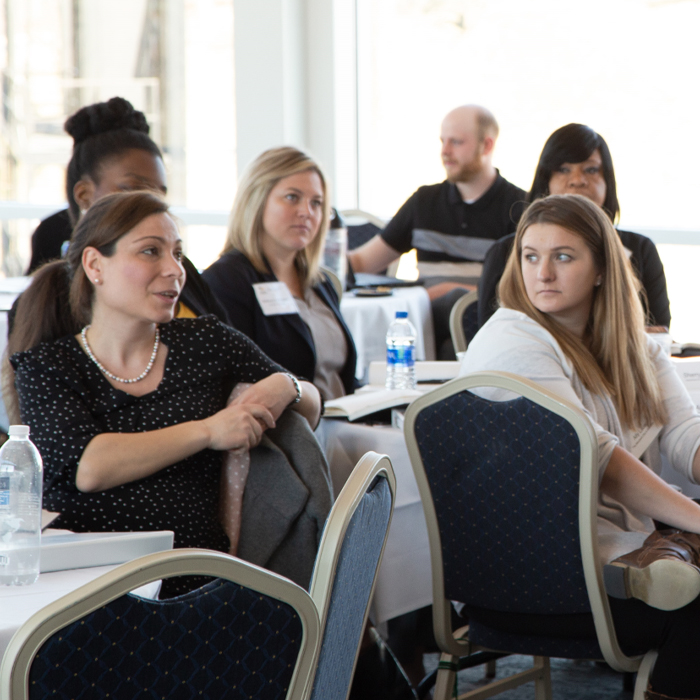 Apply for Our Program
Applications for the next cohort are open and due in mid-November. Learn more about the application process.
Request Application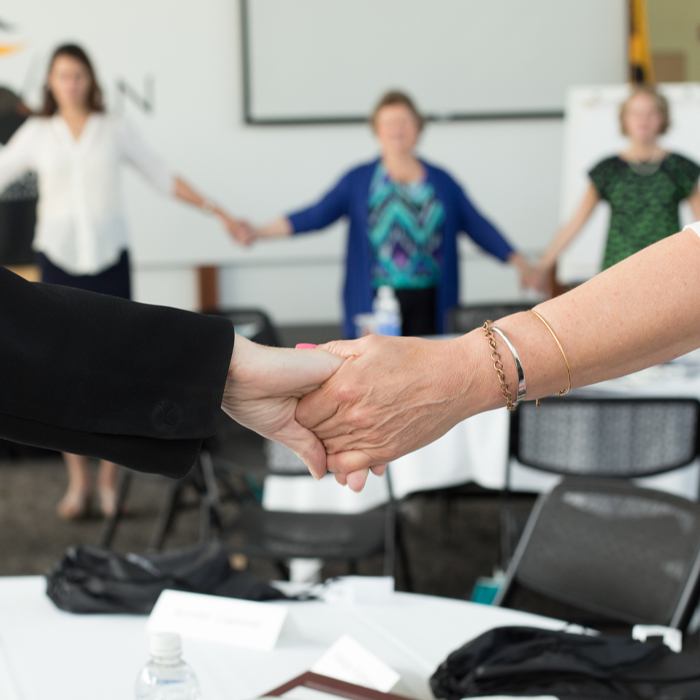 Giving Opportunities
Your tax-deductible contribution ensures more women from a broader scope of organizations are able to participate.
Support Our Program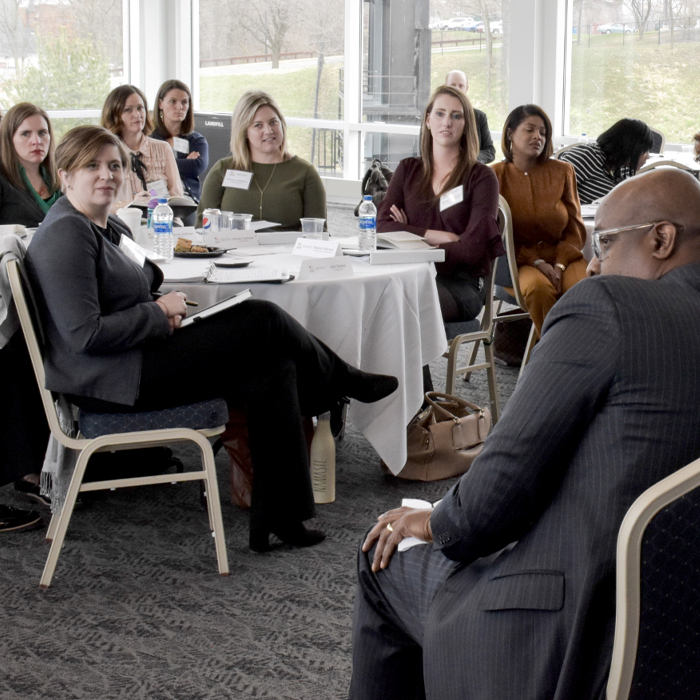 Professional Leadership Program
Join a thriving network of dynamic women from Greater Baltimore who have already discovered their leadership style.
Request Information
50%
Graduates who receive promotion within two years of completion
25%
Graduates who are TU alumnae
Contact Information
Professional Leadership Program for Women
Location
401 Washington Avenue, Towson, MD 21204