Brand Marks
Each of the university's brand marks has its own unique purpose and place.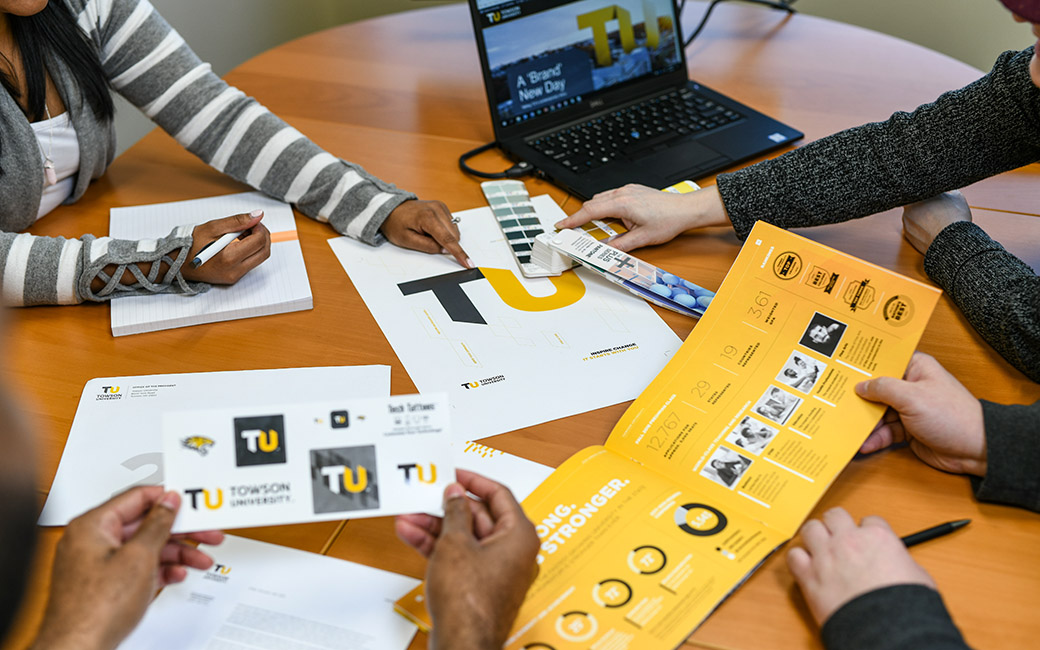 These iconic symbols are more than logos. They communicate TU's essence with recognizable colors, icons and text, building both emotion and connection to the university's brand.
University Brand Marks
They are rooted in the university's past and designed for TU's future. The primary university brand marks are bold and contemporary while paying homage to Maryland tradition. In addition to owning a rich history of educational excellence, these marks help forge Towson University's modern identity as proudly TU.
Brand Mark Options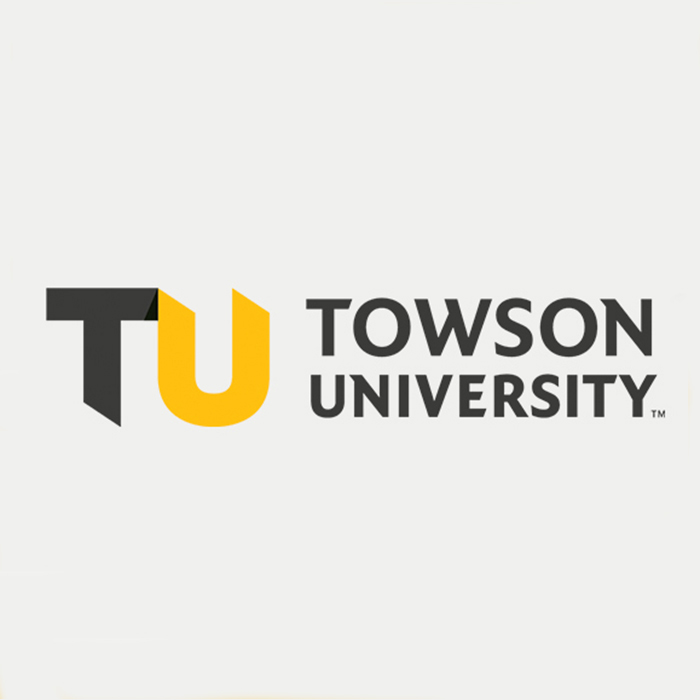 Brand Mark Signatures
TU's colleges, divisions, departments and groups are foundational to the university's success. Pre-created and approved brand mark signatures exist for all individual units to help connect these diverse entities to the university's brand.
Signature Options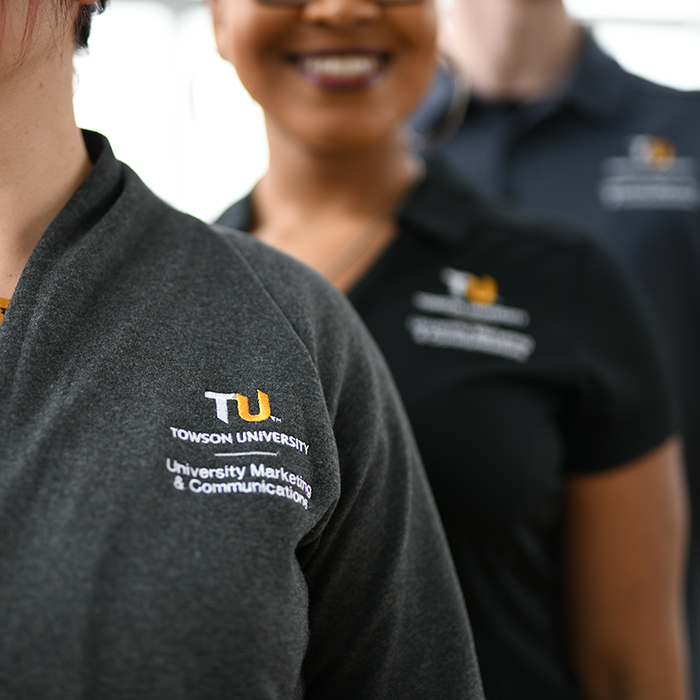 Doc the Tiger
Drawn from Tiger pride. TU's personality always shines through the various versions of this cartoon mascot. Custom Doc renderings can be created to support events, programs, initiatives and more to communicate with extra university spirit.
Doc Guidelines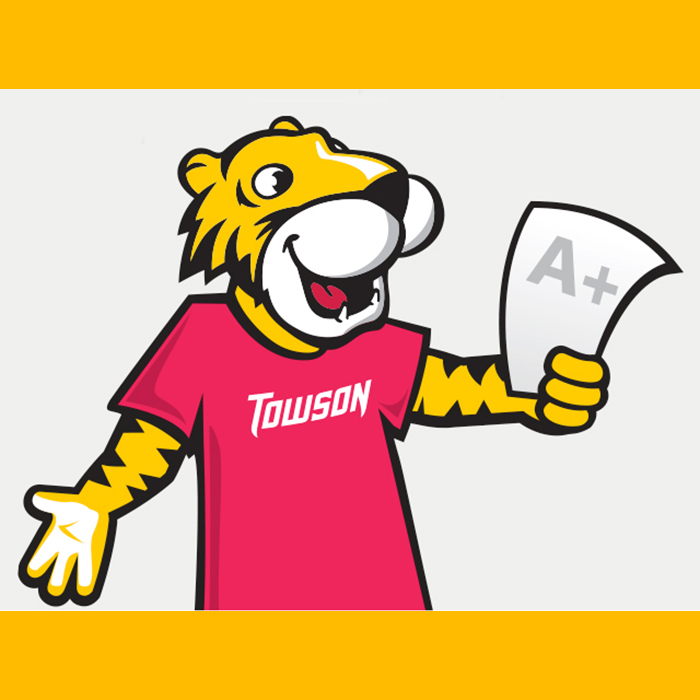 Athletics Brand Marks
A competitive set of sports minded marks. The identifiable Tiger head and accompanying athletics logotype represent Tiger athletics. Use of these marks outside of Tiger athletics is limited and primarily reserved for the university's competitive NCAA Division I teams.
Athletics Guidelines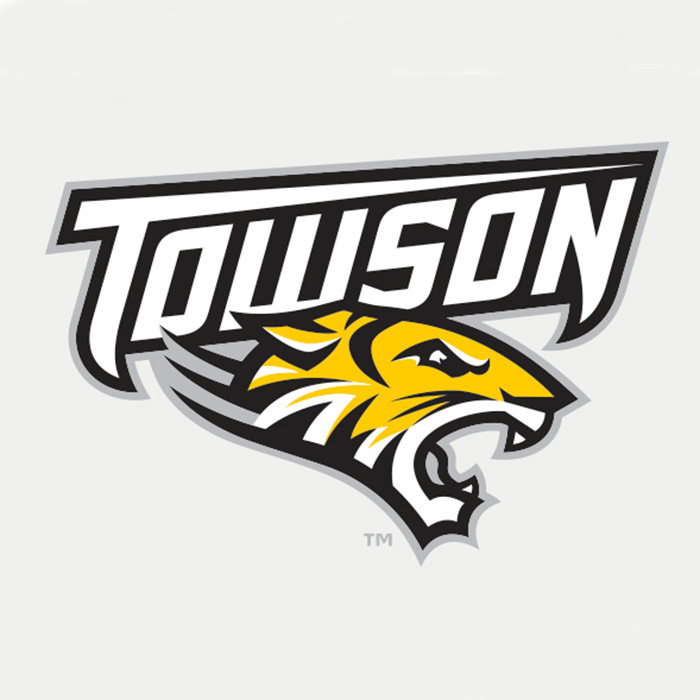 Brand Mark Dos and Don'ts
Consult the guidelines before applying TU's brand marks. Following the guidelines for correct brand mark use ensures designs and materials adhere to standards. Proper application of all marks is critical to building and protecting the university's brand.
View Complete List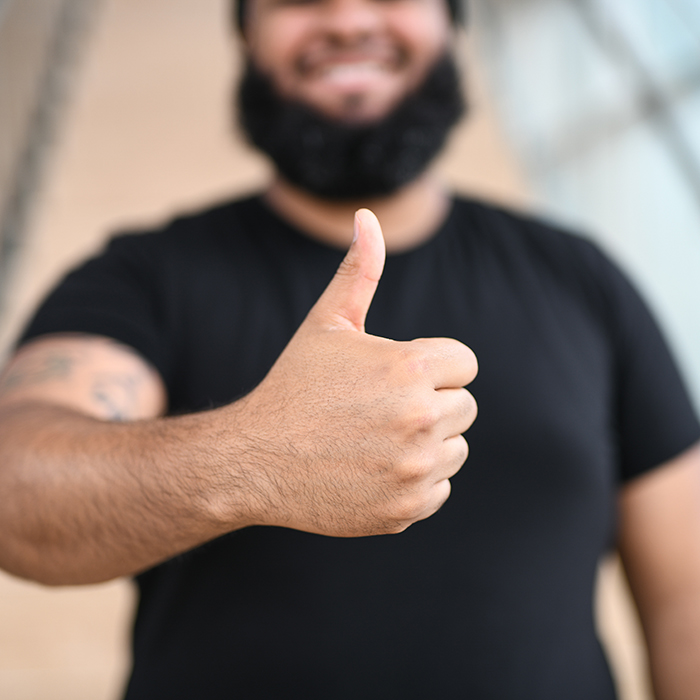 University Seal
The Towson University Seal, based on elements found in the Great Seal of the State of Maryland, is reserved for use exclusively by the Office of the President, and on official university documents such as transcripts or diplomas. Reproduction of the seal is not allowed without express permission. Contact Creative Services for inquiries.
Email Creative Services