Brand Mark Signatures
Bold, professional and cohesive — these signatures help connect TU to its diverse colleges, departments, centers and groups.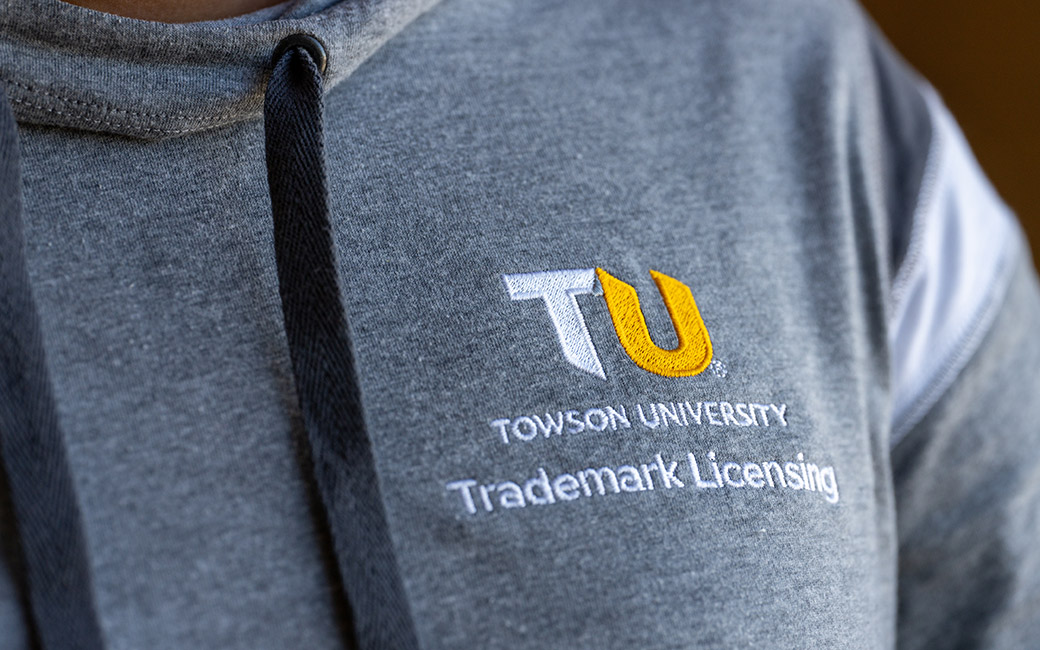 Pre-approved signatures exist for use by select units. Application guidelines should be strictly followed in all cases. Variations of these exact signature options are not permitted for any reason.
Colleges and Departments
TU's brand architecture defines the relationship between the university and its representative colleges, departments, centers and groups. The signatures shown here give select TU units a brand-connected mark while building an external identity within the larger university. College signatures are set in Proxima Nova Bold, all caps, in order to differentiate them from our department signatures, which use Proxima Nova Semibold in initial caps.
College and Department Signatures
When using the college-level unit signatures, it's necessary to follow the rules outlined here. These guidelines ensure the signatures have a clear hierarchy and retain a professional aesthetic directly tied to TU's brand.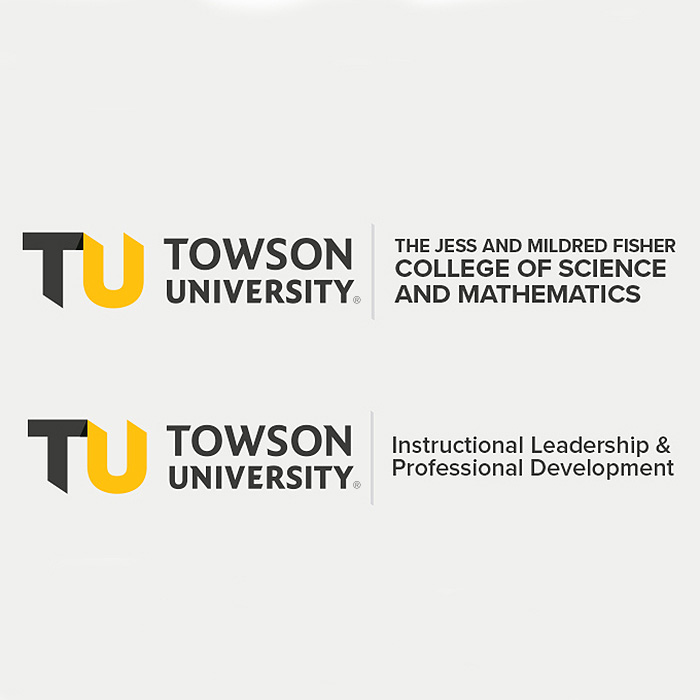 Compact College and Department Signatures
In order to provide more flexibility and solutions for a variety of space constraints, the unit signature shown here uses the secondary brand mark to decrease the horizontal space required. Both colleges and departments can use the signature shown. However, the type variation established in the previous signature variation still holds true. Colleges are set in Proxima Nova Bold, all caps, while departments are set in Proxima Nova Semibold, initial caps.
Download Signatures (login)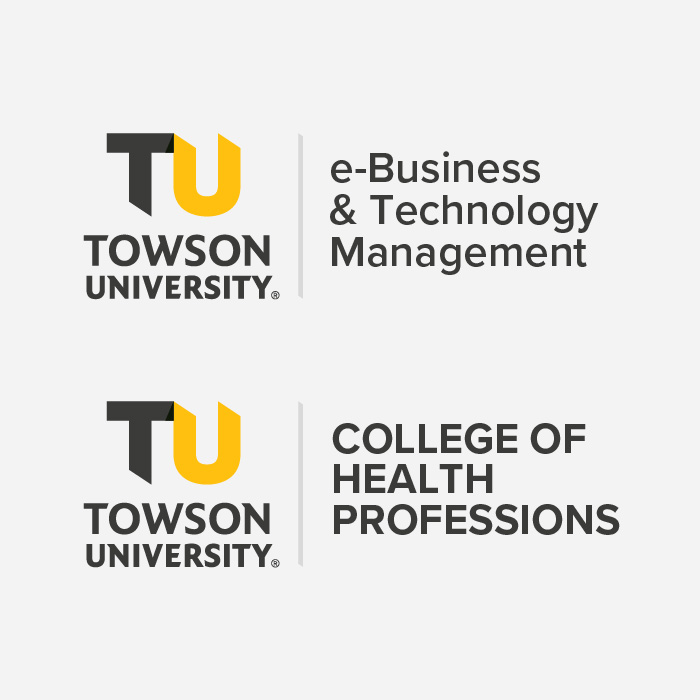 Internal Use Only
Internal Use Signatures
The informal signatures shown here allow select internal departments and groups to have a consistent visual identity. These signatures are meant for an internal TU audience only and should not be used on any external materials or audiences.
Download Signatures (login)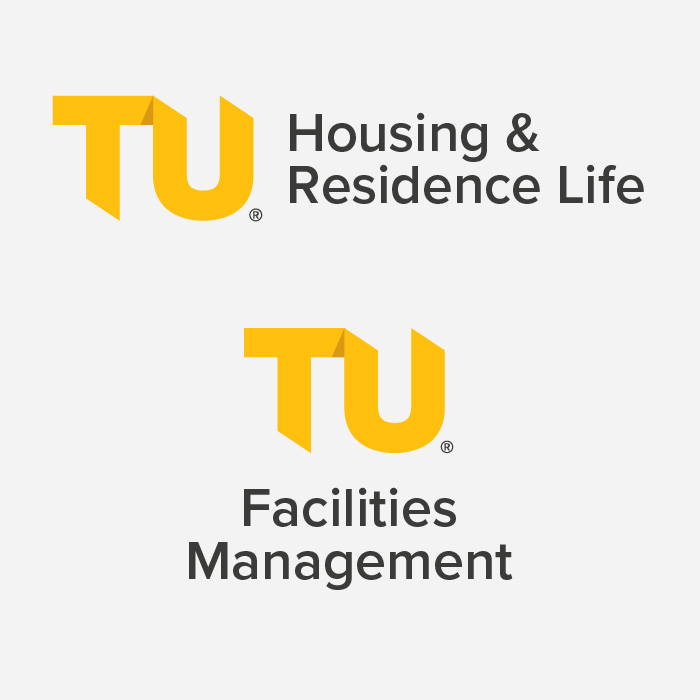 Multiple Departments
When multiple department signatures need to be used — usually in the case of multiple TU groups sponsoring an event — you should NOT use multiple brand mark signatures. Instead, pair up the multiple department names with a vertical brand mark in the fashion shown here. Vertically, departments can be joined with a small 'and'; department names be listed vertically and the line that separates the department name from the brand mark should be extended down. Horizontally, repeat the separator line and department name to the right as needed. If you need assistance with multi-department signatures, please email Creative Services.
Email Creative Services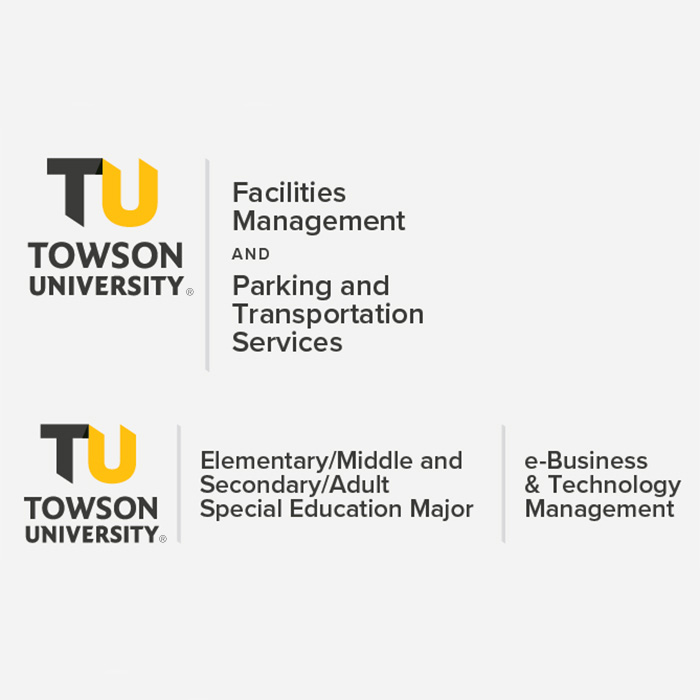 Apparel Use
The brand mark signature shown here may only be used when creating unit apparel. The compact vertical format is designed specifically for application on polos, shirts, sweatshirts and jackets. Apparel use signatures are only available through official university licensees. If the licensee you are working with does not have the apparel signature for your group, please have them email licensing@towson.edu for assistance.
Email Licensing