Wedding Gifts for a Cause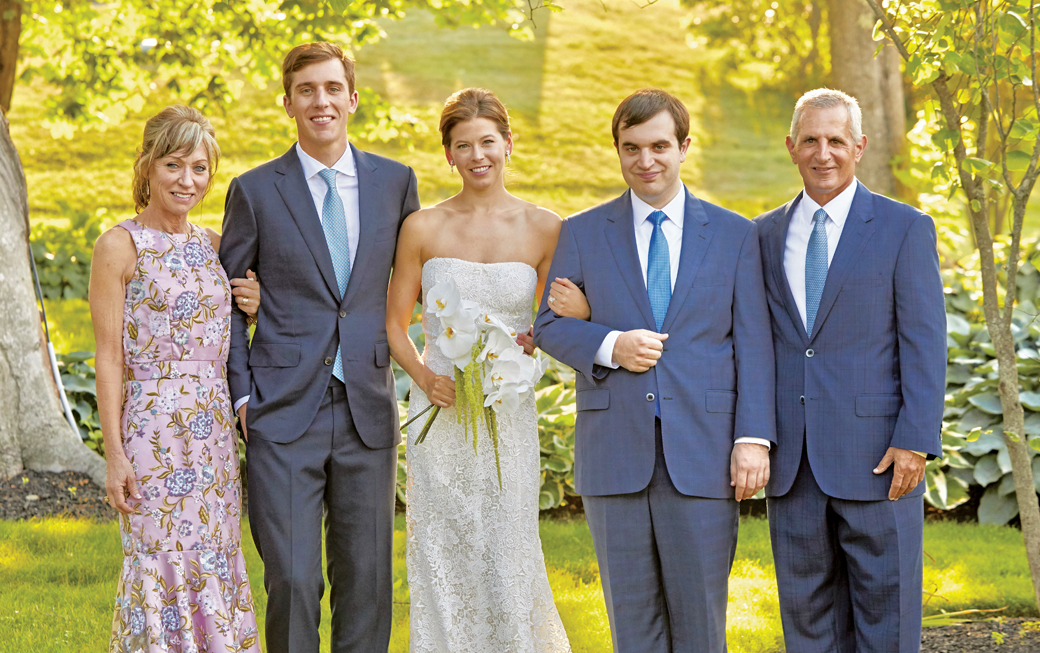 Douglas Erdman '80 and his wife, Therese, were especially humbled and proud when their son Travis married his wife, Lisa, in June 2018.
The couple used the occasion to raise support and awareness for autism. Travis' younger brother, Ross, is on the autism spectrum. Not only did Ross act as a co-officiant of their ceremony, but the bride and groom also asked guests to make gifts in their honor to the TU Douglas and Therese Erdman Work Skills Program Fund at the Hussman Center for Adults with Autism (or another charity) in lieu of traditional wedding gifts. The couple educated their guests about the Hussman Center through their wedding website.
The Erdmans established the Work Skills Program Fund through the Hussman Center in 2012.
"My parents saw the need for Ross and other young adults on the spectrum to have structured opportunities for continued engagement with their communities after matriculating from high school," Travis says. "The Erdman Work Skills Program
Fund teaches social and professional skills and gives confidence to Ross and others on the spectrum."
Wedding guests were receptive to the gift request. The newlyweds were ecstatic to learn $25,000 was raised for the fund.
"We are so thankful to our family and friends for their generosity," Travis says.
The Erdmans were thrilled and honored to learn their son and daughter-in-law decided to support a cause so meaningful to their family. Douglas says, "Travis and Lisa's thoughtfulness will make a wonderful contribution to the future of so many young adults in the autism community."
Support the TU Douglas and Therese Erdman Work Skills Fund at the Hussman Center.