Email
Make it click. Email templates and signatures are a valuable part of our brand, and should be consistent no matter what the message.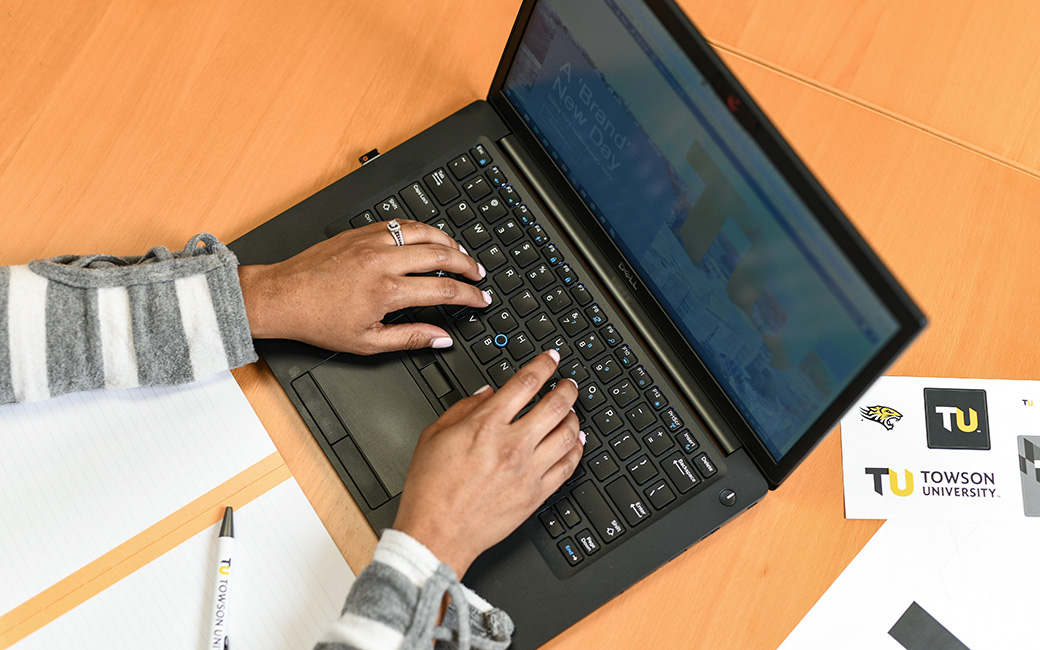 When crafting your email, consider your audience. Is your send going to a few individuals, or a large group? Is it an internal or external audience? The design and message of your email should be clear, and the branding should be too.
Email Signatures
Email signatures need to be cohesive and correct across campus. To build a unified community and brand, all university faculty and staff should create their own email signatures using the Towson University signature generator. Once created and downloaded signatures should not be changed or altered. The addition of graphics or text to the pre-approved email signature designs is not permitted.
Create Yours (login)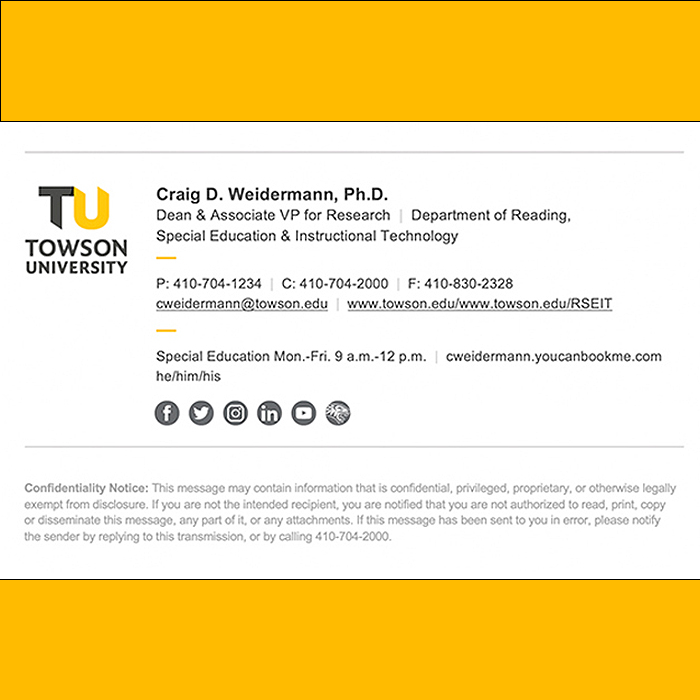 Templates
Pre-approved email templates are ready-made to fit any theme or purpose. Choose from responsive designs for athletics, newsletters, formal correspondence, invites and more with a variety of layout options. Choose the most appropriate template for your message and customize the content to be clear and concise. The most dynamic emails say and show less, not more. Individual email requests for branded designs should be requested through Creative Services.
Download Templates (login)
Submit a Creative Services Request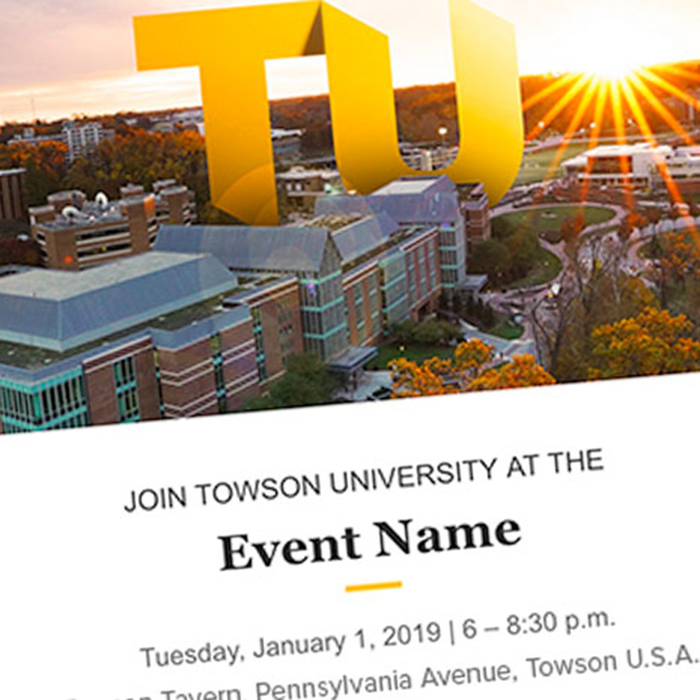 Best Practices
Whether you're using a university email template or not, we encourage you to keep your emails bold and simple, with responsive design for easier reading on mobile devices. Use universal fonts like Arial, Helvetica, Georgia and Times New Roman for a clean, consistent appearance across different platforms, devices and applications. HTML buttons should be used so the text is live.
The main body of your email, your headlines and any important messages MUST be typed text – it cannot be a graphic. This is both for accessibility, and to ensure even those who choose to view their email without graphics can still easily read and respond to your message. Emails made entirely of graphics is expressly forbidden by TU. Graphic headlines or decorative text graphics can be used, but alt text must be included with these.