Web
Untangle the web. Whether your site is university-owned or independently managed, all TU webpages should feature university branding.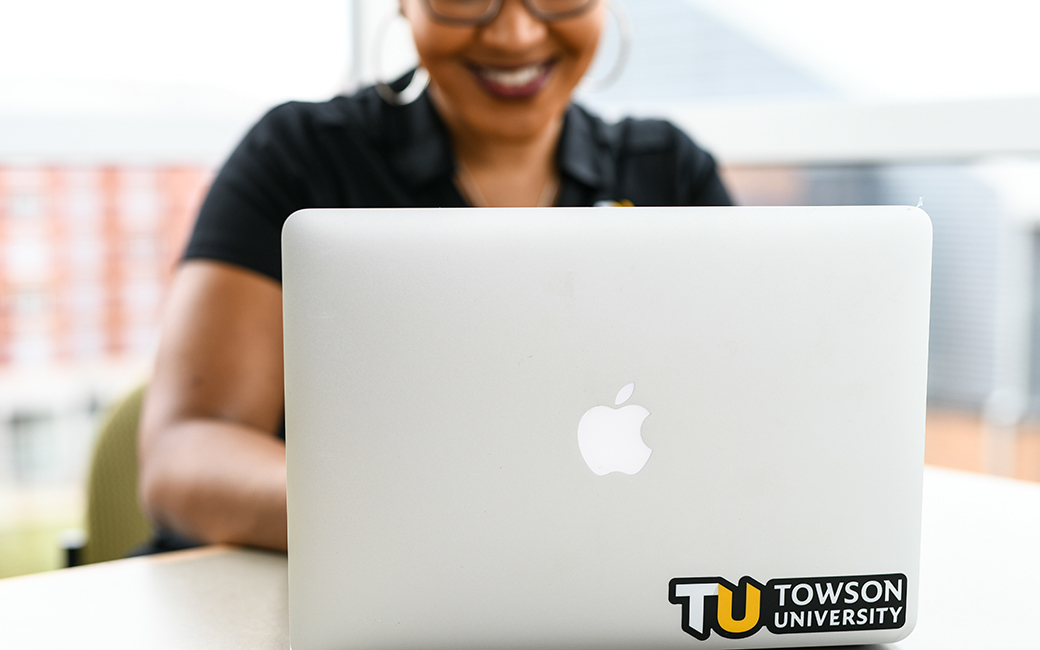 TU's website receives over 2.8 million page views each year. Every page on TU's website represents our brand and could be someone's first impression of Towson University. Take advantage of these tools and resources to ensure your TU webpage is on brand, accurate, welcoming to visitors and an effective communication tool.
Website Management
When managing a page at towson.edu, make sure to follow all branding guidelines for visual elements such as brand mark usage, color palette, typography and photography selection. Regularly review your webpages to ensure the information and content are up-to-date and accurate. Email the digital strategy team for more information on how to create and maintain quality website content.
Third-Party Wrapper
When working with a webpage that is not university-owned, the proper way to showcase TU affiliation is with the pre-built, third-party website wrapper. It adds bold, professional branding to all university webpages. Leverage the template to tie your third-party site or content to TU's main website for a seamless design and a more integrated university web experience.
If you need a pre-built, third-party wrapper or a custom web wrapper, email the digital strategy team.