Graphic Elements
Sink your teeth into tigertooth, a striking TU pattern all its own.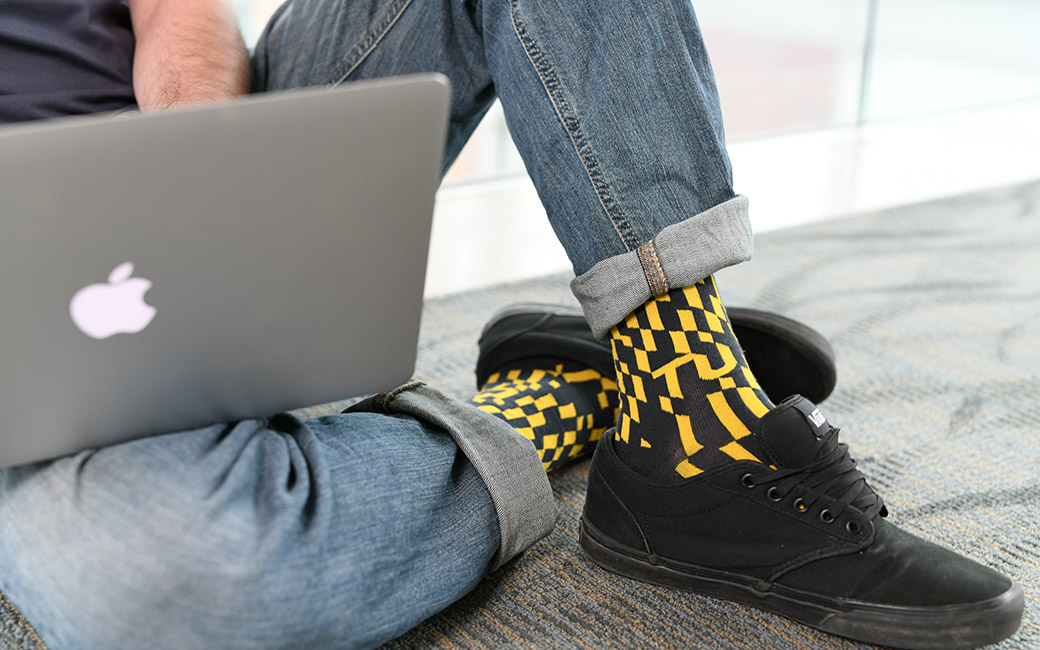 Inspired by the bold pattern of the Maryland state flag, tigertooth graphic elements can be used to visualize momentum and infuse your designs with the TU brand in multiple ways.
Tigertooth Patterns
The tigertooth assets feature many combinations of our brand colors, and can be used as graphic extras, backgrounds, borders and guides for cropping photography. The medley of color combinations in varying intensities allow for many applications, from subtle and sophisticated to bold and bright. When choosing a tigertooth pattern, consider the tone and audience of your project.
The black, white and gray combinations bring a subtle brand language to elegant, formal pieces, such as a commencement program, or where other, more diverse content is the feature, such as a performance poster.
The bolder, two-color tigertooth in black and gold or gray and gold builds excitement and energy around the TU brand. Use these variations when brand messaging is the most prominent piece of content.
Download Tigertooth (Login)