Video
Lights. Camera. Branding. Make your videos eye-catching and professional with TU branded visual elements.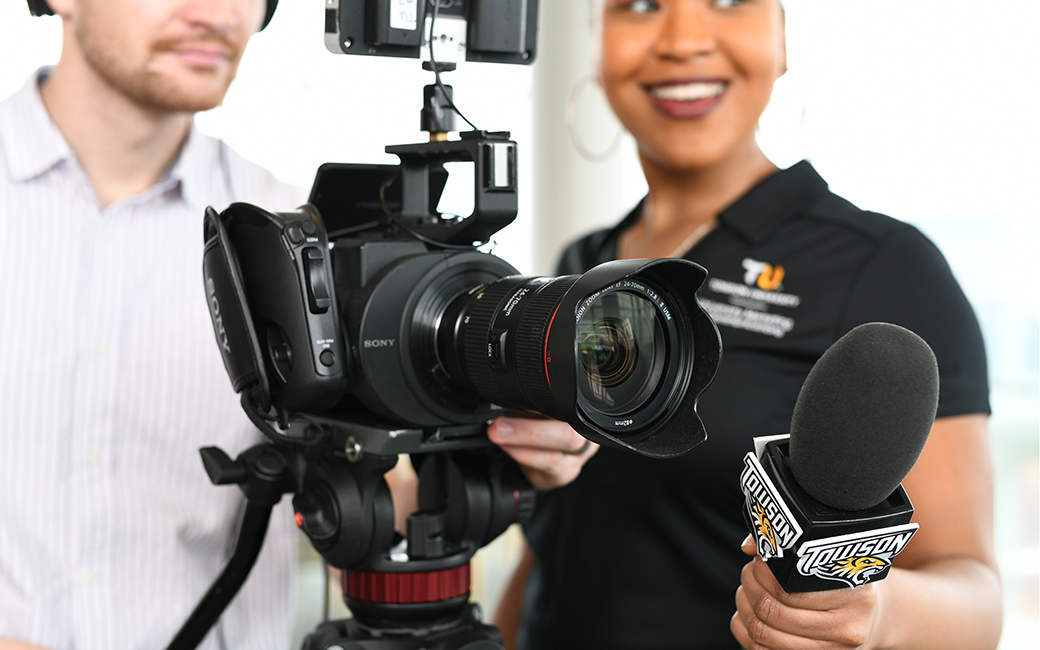 Enhance your productions with bold design elements and campus beauty shots. Towson University video assets elevate and enhance your visual storytelling.
TU Font
How our words look matters on videos, too. Download and use the primary TU font, Proxima Nova, for use in all of your video projects. This provides a consistent look and feel for all videos produced for Towson University.
Typography
Download the Font (login)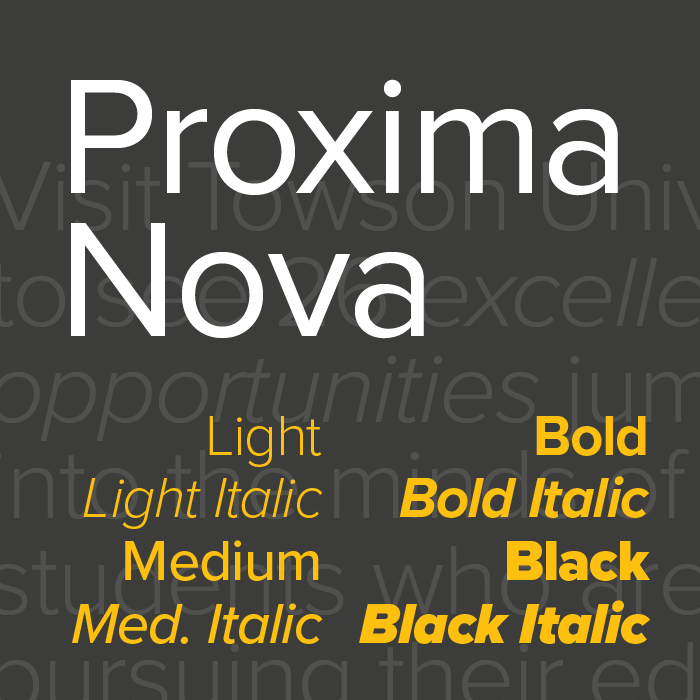 Lower Thirds
With space for up to three lines of text, use the static "name lower third" to identify TU faculty, staff and students. The "info lower third" is also available for communicating brief amounts of text, with space for a headline and subhead. Refer to the examples for appropriate font colors and sizes.
Download Video Lower Third (login)
---
TU ID Bumper
Show TU pride with the majestic TU ID Bumper. This video clip has a campus time lapse background with an animated reveal of the new brand mark. Play at the end or the beginning of your videos for that extra touch of TU personality.
---
Bug
Superimpose the TU brand mark on your videos. This can used throughout an entire video or strategically faded in and out at different points. This should remain in the bottom right corner.
---
Campus Beauty Shots
Add some TU flavor to your video with pre-recorded campus scenes, beauty shots and seasonal flair. The campus Photo & Video Library contains general university clips from all over campus, including drone footage, time lapses, slow-motion and other beauty shots.