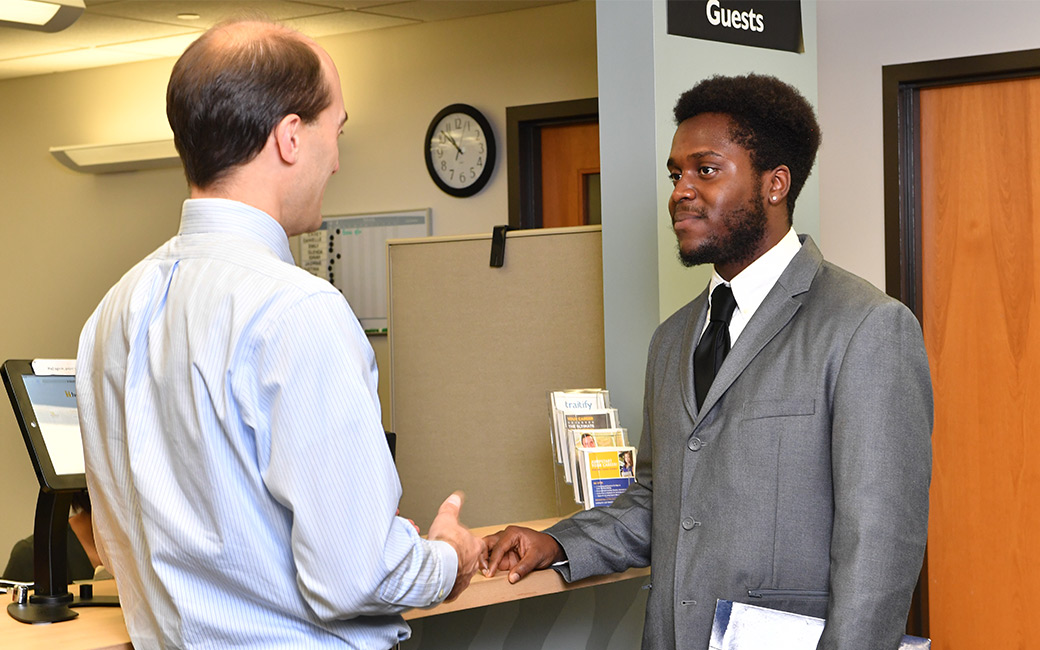 Handshake
A majority of available on-campus positions are posted on Handshake, the Career Center's online job database (it is accessible 24 hours a day, seven days a week). Along with on-campus opportunities, there are full-time, part-time and internship (paid or unpaid) positions.
The Career Center encourages all on-campus employers to advertise their jobs and internships on Handshake.
Application Process
Whether you find a position in Handshake or elsewhere, follow the application instructions! Not following the application instructions shows the supervisor that you cannot follow basic instructions, in turn not giving them the incentive to call you in for an interview. Paying attention to simple instructions alone might not get you the job, but it can help prevent eliminating you from consideration.
Typically, supervisors will require one or a combination of any of the following documents:
Follow Up
After you submit your application materials, follow up with the supervisor (wait at least one week to do this). It is appropriate to call or send an e-mail to restate your interest in the position and check the status of your application. In the meantime, continue to search and apply for other on-campus positions.
Prepare for the Interview
Before securing an on-campus job, expect to be interviewed. Depending on the nature of the job, the interview can be a brief encounter with a couple of questions about your experience and availability, or it can be more formal, with questions about your work ethic, character and dependability. Either way, the following tips will ensure a successful job interview:
Familiarize yourself with the mission, values and services of the office or department. Go to the TU directory to look up the office or department's website to find out this valuable information
Dress for success! Just because you are interviewing for an on-campus part-time job does not mean that first impressions don't matter. Most on-campus offices and departments have pretty relaxed dress codes for student employees, but remember you do not have the job yet. Make the effort and dress in casual business attire for the interview (i.e., dress pants, khakis, cardigans/sweaters, polos, etc.)
Find out the exact location of the interview and arrive at least 10-15 minutes early
Turn OFF your cellphone
Listen carefully to questions. It's okay to ask for clarification
Show interest in the position through your eye contact, posture and attentiveness
Know the difference between being sure of yourself and being cocky
Typical Interview Questions
What qualifications do you possess that will make you successful in this position?
What interests you about our office and the services we provide?
Discuss a situation in which you had to deal with an angry or upset customer, co-worker or classmate. How did you handle this situation?
Why should our office hire you?
Employers cannot ask about age, race, national origin, marital and family status, sexual orientation, medical history, or possible disabilities. One way to respond: "That is a question I have never been asked before and I am curious as to why it is important to the job under consideration."
At the conclusion of the interview, you should ask questions as well, such as when the employer expects to make a hiring decision.
After the Interview
Following an interview, send the interviewer a thank you e-mail. This letter should:
Show appreciation for the employer's interest in you
Reiterate your interest in the position and in the organization
Review or remind the employer about your qualifications for the position. If you thought of something you forgot to mention in the interview, mention it in your follow-up / thank-you letter
Demonstrate that you have solid writing skills
Follow up with any information the employer may have asked you to provide after the interview