Students of Color
At the Career Center, we recognize the importance of racial and ethnic diversity and commit ourselves to providing resources for the social and professional development of our minority students.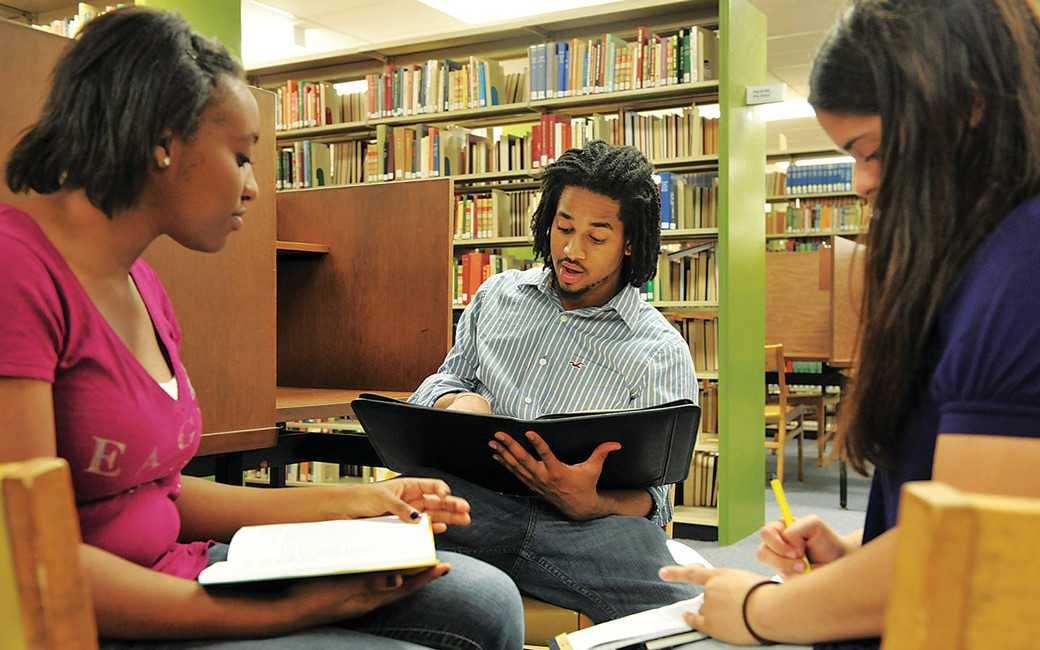 We recognize, respect, and integrate students' diverse backgrounds, identities, experiences, and perspectives into quality career development and planning. Our events, resources, and opportunities are designed to ensure that all students have equal access, regardless of culture, national origin, race/ethnicity, religion, disability, sexual orientation/identity, and gender/gender expression. Students who identify with particular groups can have unique challenges when choosing a major or career, interviewing for positions, and transitioning into the work world.
Search Resources
Culturally-Specific Resources
African American
Asian American
DACA
Hispanic / Latine/x
Native American
Sample Diversity Questions to Ask Employers
Here are questions you can ask employers to help shed light on an organization or company's commitment to diversity and inclusion:
How does your organization or company promote diversity and inclusion in the workplace?

Could you describe the culture of your organization or company?

Can you describe what kinds of experiences you have had interacting with others that have different backgrounds than your own?

What do you see as the most beneficial aspect of diversity and inclusion to your work?

Who is involved in the membership of your diversity task forces? What types of responsibilities does this group take on?

Are there any employee resource groups at your organization or company? If so, can you describe them and how active they are?

When it comes to diversity and inclusion, how do you foster an environment where people who come from different backgrounds know you value their ideas?

What diversity trainings or workshops are offered at your organization or company? If not provided, what other diversity initiatives do you have in place?

How does your organization or company provide service to community members in need?
Additional Resources on Campus
The Center for Student Diversity (CSD) provides academic, social, and transition support for underserved students and promotes exchange and dialogue between individuals of diverse backgrounds and lifestyles. The CSD supports the access and academic success of historically under-represented groups through programs and services that enhance the student experience.
---
*This page contains links to websites not under the control of the university or the Career Center and we are not responsible for their content. We'd like to hear your comments about these sites and hear your recommendations for other websites; feel free to contact us at careercenter AT_TOWSON.