TU in the News: Destiny Watford '17 wins international award for activism
Watford, at 20, is the youngest of this year's six recipients — who hail from Slovakia, Cambodia, Tanzania, Puerto Rico and Peru — she's the third-youngest honoree in the history of the prize.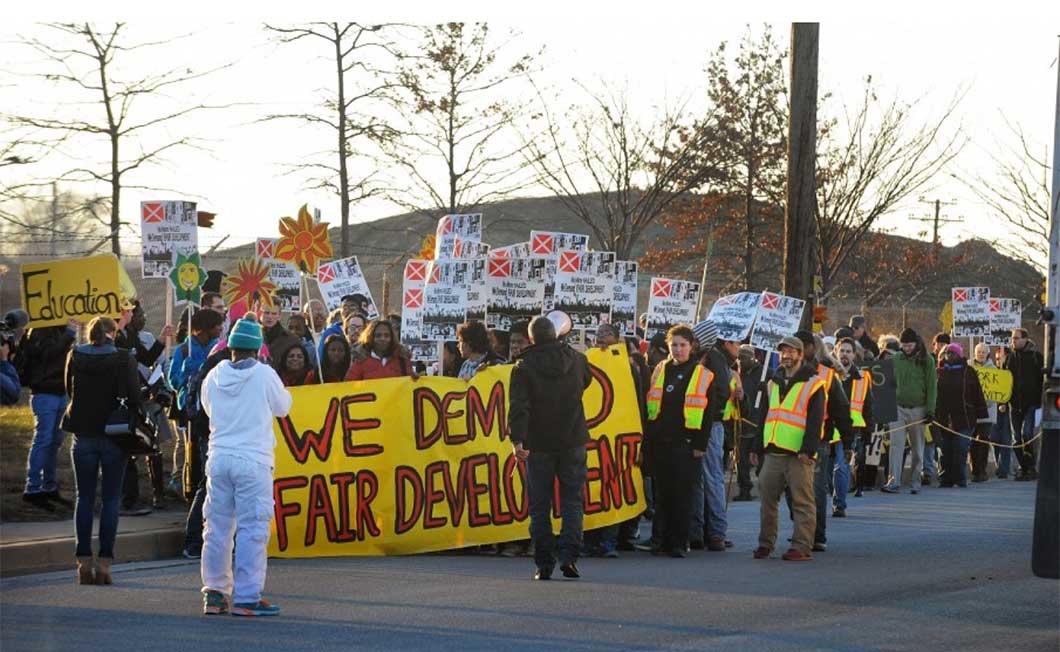 Towson University junior Destiny Watford won one of the world's most prestigious environmental awards - the Goldman Environmental Prize - for her community leadership in derailing plans to build a trash incinerator in Curtis Bay, Maryland.
Baltimore is one of the nation's worst air pollutors, and Watford's neighborhood is its dirtiest community. As Darryl Fears notes in his Washington Post article, a 2013 study by the Massachusetts Institute of Technology found that 113 people per 100,000 Maryland residents — higher than in any other state — die as a result of emissions from car and truck traffic, trains and ships, commercial heating systems and industrial smokestacks. And Curtis Bay is the epicenter.
Watford and her classmates were concerned more about the air. They formed an advocacy group called Free Your Voice and studied the history of industry and pollution in Curtis Bay, as well as in the nearby Brooklyn and Hawkins Point neighborhoods. They began knocking on doors, expanding their network to hundreds of residents who circulated petitions that resulted in thousands of signatures. Their rallying cry: "Clear air is a human right."
Her persistence in fighting the school board, the Public Service Commission, Energy Answers International - the company planning to build the incinerator, and Maryland Environment Secretary Ben Grumbles was rewarded when the plans for the plant were halted indefinitely.
Grumbles called Watford "a talented, resourceful and passionate young advocate with great potential to make a difference in the lives of those around her."
She is now leading an effort to turn half of the proposed construction site into a community-owned solar panel farm. The project would provide energy to schools and businesses just as the incinerator would have — but without the same health risks.
Watford was scheduled to receive her award Monday night, April 18, in a ceremony at the San Francisco, CA, Opera House.