General Linda Singh Joins TU as Inaugural Leader-in-Residence
Towson University President Kim Schatzel appoints one of the nation's most celebrated leaders.
January 20, 2020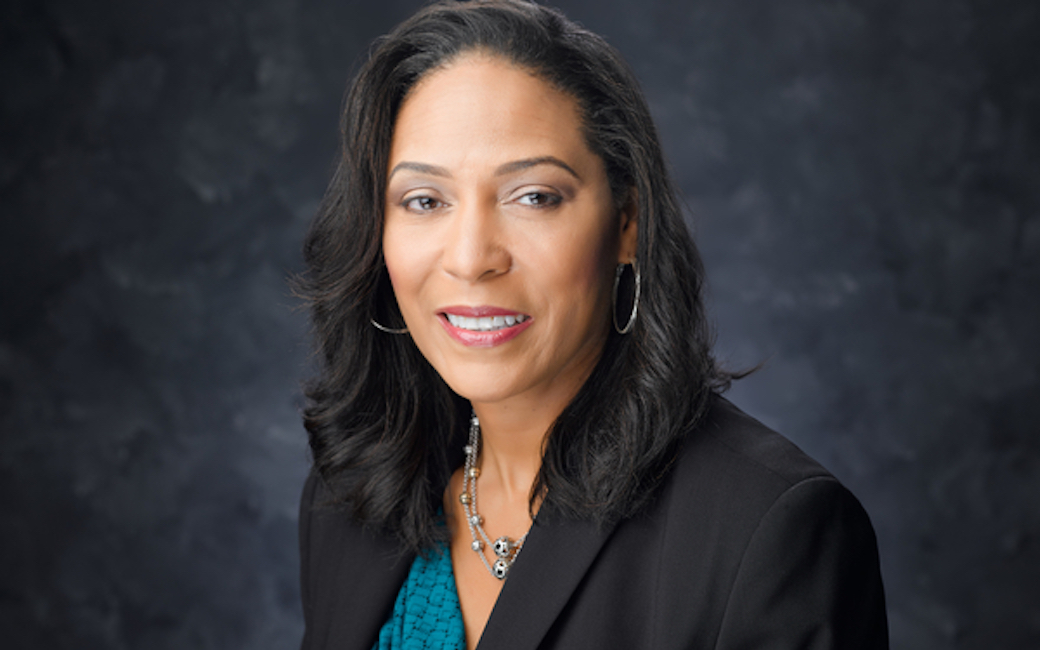 Decorated military leader and global management consulting executive General Linda Singh, Ph.D. has been named Towson University's inaugural Leader-in-Residence. The retired adjutant general of the Maryland National Guard starts her new role at TU on January 22.
President Kim Schatzel established the Leader-in-Residence program to build Towson University's capacity around innovative leadership development. The LIR program brings in nationally recognized leaders to share their experience and insights with faculty, staff, students, and alumni through teaching and academic research, seminars, and panel discussions around leadership on campus.
"General Singh brings expertise that will further position Towson University and our students to lead in a global environment," President Schatzel said. "In this role, she will act as a catalyst and resource with leadership programs across the institution and contribute to university's innovative approach to leadership development."
With a distinguished career in both the public and private sectors, Singh became highly sought throughout the U.S. and abroad, after her retirement in the fall of 2019 from the National Guard.
At TU, Singh will work with university leadership to establish an annual lecture series that will bring in regional and national leaders to explore the current challenges and opportunities related to leadership and leadership development.
"President Schatzel's visionary leadership as well as TU's long history in developing leaders drew me to this opportunity," General Singh said. "I look forward to advancing TU's excellence in this arena."
In 2015, Singh became the first female and African-American adjutant general of the Maryland Military Department, which includes the Army National Guard, Air National Guard, Emergency Management Agency, and the Defense Force. At one point during her tenure, the entire command leadership of the state's National Guard was female.
In total, Singh's military career spanned more than 30 years of service in both the enlisted and officer ranks, including a combat tour during Operation Enduring Freedom.
Singh also served more than 20 years at Accenture's Health and Public Service North America operating unit, where she served as Managing Director, a global role overseeing all operational activities with a budget of more than $3 billion.
Singh recently joined TEDCO, Maryland's investment engine for start-up technology, as its interim Executive Director and Chief Executive Officer. Singh's TEDCO and TU appointments coincide with the university's focus on entrepreneurship and its more than $2 billion in annual economic impact to Maryland, as the state's fastest growing campus.
TEDCO has previously partnered with Towson University students, graduates and BTU initiatives in support of its mission to enhance economic development growth through fostering an inclusive entrepreneurial and innovation ecosystem in Maryland.
Last month, TU announced its new Executive Director of Entrepreneurship, Patrick McQuown to lead the university on strategy around entrepreneurship starting January 29. McQuown will oversee the StarTUp at the historic Armory property in uptown Towson, as well as the TU Incubator.
A longtime collaborator with TU, in January 2018, under Singh's leadership, the Maryland National Guard signed a partnership that focused on the university's ABET globally accredited cybersecurity, cyber defense education and training opportunities for guard members. The memorandum of understanding also provided for internships, guest lectures, and community outreach for TU students.
This story is one of several related to President Kim Schatzel's priorities for Towson University: TU Matters to Maryland and Diverse and Inclusive Campus.