NSA picks TU to serve as a hub for region's cybersecurity education programs
TU has been a Center of Academic Excellence for cyber defense education since 2002
By Cody Boteler on December 14, 2020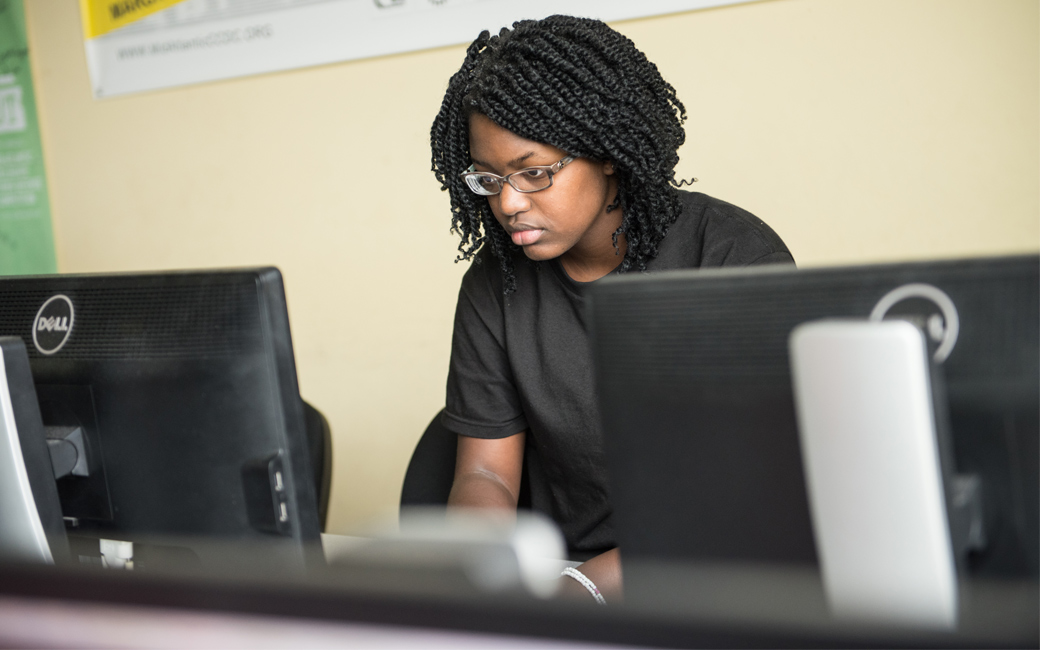 The National Security Agency (NSA) has awarded Towson University a two-year grant to join the leadership consortium of the National Center of Academic Excellence (CAE) Northeast Regional Hub, which includes hundreds of institutions offering cybersecurity programs.
"Our nation's demand for cybersecurity expertise is exploding, and cybersecurity education is key to fulfilling that demand," says David Vanko, dean of the Fisher College of Science & Mathematics. "We are very proud of TU's role in this critically important area."
The NSA first designated TU as a CAE for cyber defense education in 2002 and in cyber operations in 2013. Towson University is one of just 21 institutions in the country to have the cyber operations designation, and one of just 14 to be designated in both categories.
TU is one of only two institutions in Maryland to have the cyber operations designation, the other being the U.S. Naval Academy.
"U.S. News & World Report," which has ranked Towson University among the nation's top 100 public universities two years in a row, has also placed TU on its list of top computer science programs.
TU joins Capitol Technology University and Mohawk Valley Community College as leaders of the NSA's northeast CAE region. The NSA designates its centers of excellence as regional hubs to create and manage a collaborative network of cybersecurity education programs across the country, says Blair Taylor, associate professor and director of the graduate program in the Department of Computer & Information Sciences.
"You have to meet really strict standards," she says. "The CAE designation is really the largest recognizer of schools that are doing excellent work in cyber."
With the NSA grant, TU and its partner institutions will work toward the CAE program office's goals: increasing the number of CAE institutions in the region, encouraging collaboration between the CAEs in the region, boosting the number of HBCU and minority-serving institutions designated as CAEs in the region, and boosting relationships between CAEs and other stakeholders, like employers and K–12 school systems.
"This is a big deal, and it is a recognition of what we are in the region," says Sidd Kaza, professor and chair of the Department of Computer & Information Sciences. "These things don't come just for one faculty member or a few. Our whole department, all our faculty have been great on cyber."
Taylor says the designation is especially timely, because people across many industries are working from home during the COVID-19 pandemic. Focusing on cybersecurity, cyber defense education and cyber operations is increasingly important.
"COVID makes cyber even more important. There are more cyber attacks because everyone is working from home," she says.
Kaza and Taylor say that Towson University intends to have an extra focus on faculty development and on partnerships with K-12 institutions.
In part, that's because the computer science department at TU already has experience in developing and sharing curricula, through the Cybersecurity Labs and Resource Knowledgebase (CLARK). CLARK is an online platform, created by TU through a 2017 NSA grant and maintained by TU students, which collects and organizes cybersecurity curricula developed by faculty across the country.
This story is one of several related to President Kim Schatzel's priorities for Towson University: TU Matters to Maryland and World-Class Faculty Development Center.