TU alumnus performs with Tony Bennett, Lady Gaga at Radio City Music Hall
Trombonist Darius Christian '11 joins orchestra for Bennett's final NYC performances
By Rebecca Kirkman on August 3, 2021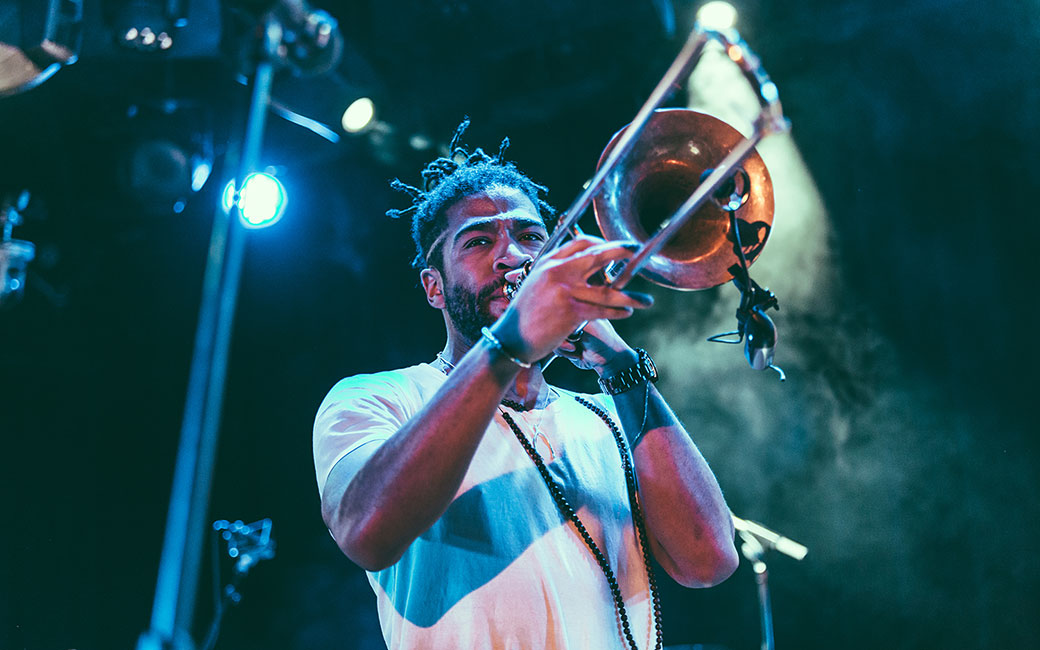 Raw talent and a decade of hard work landed trombonist Darius Christian '11 an historic opportunity: performing with Tony Bennett and Lady Gaga at Radio City Music Hall in New York City.
"One Last Time: An Evening with Tony Bennett and Lady Gaga" opens Aug. 3—Bennett's 95th birthday—with a second performance Aug. 5. The concert celebrates a decade of music and friendship between the headliners and will be the last New York City performances of Bennett's career.
Earlier this year, the "I Left My Heart in San Francisco" singer's family announced that the 19-time Grammy winner had been diagnosed with age-related dementia in 2016.
Despite his diagnosis, Bennett has retained his singular ability to sing the songs that he has devoted his life to performing and continued to tour internationally, releasing several albums before returning to the studio with Lady Gaga to record a new collaborative album to be released later this year.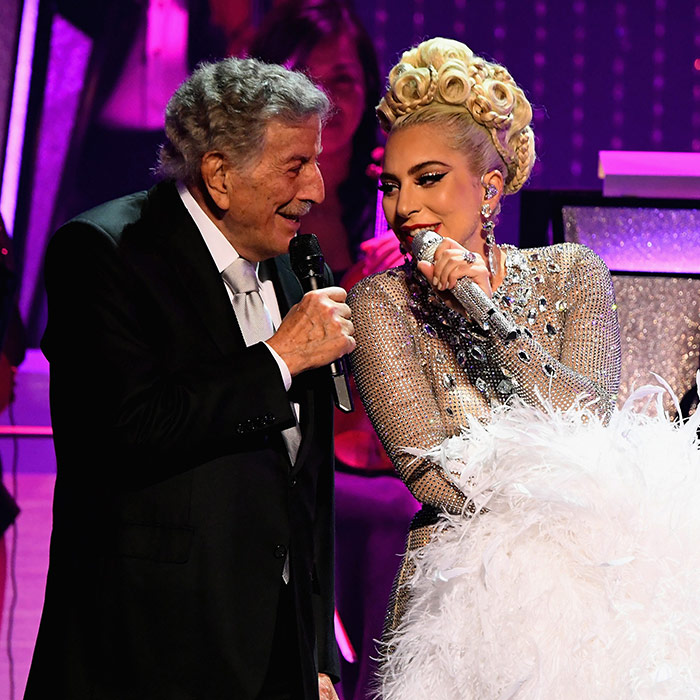 For Christian, who earned a bachelor's degree in music with a concentration in jazz/commercial performance, sharing a stage with Bennett and Lady Gaga "feels like taking part in a big cultural moment."
"Sometimes that impostor syndrome will creep in," says Christian, who landed the gig through Jill Dell'Abate, a music contractor who puts together backing bands for some of the biggest names in the industry. "But I have to remind myself there's a reason why I'm there."
The two-time veteran of "Saturday Night Live" has performed alongside Miley Cyrus, Gwen Stefani, Rhianna, Adele, Macy Gray, Andy Grammer, Andrea Bocelli and Macklemore.
"It comes down to making sure I'm as in shape on the horn as possible and mentally as clear as possible leading up to the event so that I'm present in an act of service," he says. "At the end of the day, I'm there to provide a service for the artist."
Read more: TU alumnus Darius Christian no stranger to the limelight
When nerves kick in, Christian reminds himself of Lady Gaga's advice on performing from her 2016 "CBS" interview: "You gotta play a dive bar like you play an arena, and you play an arena like you play a dive bar."
He's taking that mentality into the shows this week.
"I think that the feeling of it is going to be like we're at a small bar in the Lower East Side or in the West Village, just playing and sharing," Christian says. "I'm honestly treating it like I'm wallpaper. I'm there to just take it in."
on
He credits the TU Honors College and faculty in the music department for helping him develop the skills to succeed as a professional musician.
"I found the education at Towson to be incredibly hands on, incredibly brilliant. It's a blessing to have significant one-on-one time with some very successful educators," Christian says, pointing to faculty mentors like David Ballou, James McFalls and music department chair Phillip Collister. "The truth is you don't get that everywhere."
Christian returns to Baltimore Friday, Sept. 17 for a show at Baltimore Center Stage to promote the release of his upcoming album "Scarius" on Oct. 1. He'll perform with Macklemore at the Washington State Fair on Sept. 24 before joining the artist on tour later this fall.
MORE INFORMATION
Studying jazz/commercial performance at TU
With a focus on jazz/commercial performance, instrumentalists and vocalists are equipped with the tools and skills that allow them to develop a greater degree of flexibility and professionalism along with personal experiences with the creative process.