The 'Jumanji Economy:' 5 takeaways from the Economic Outlook Forum
TU's Regional Economic Studies Institute forecasts uncertainty in local, national economies
By Ellen Bast on November 4, 2021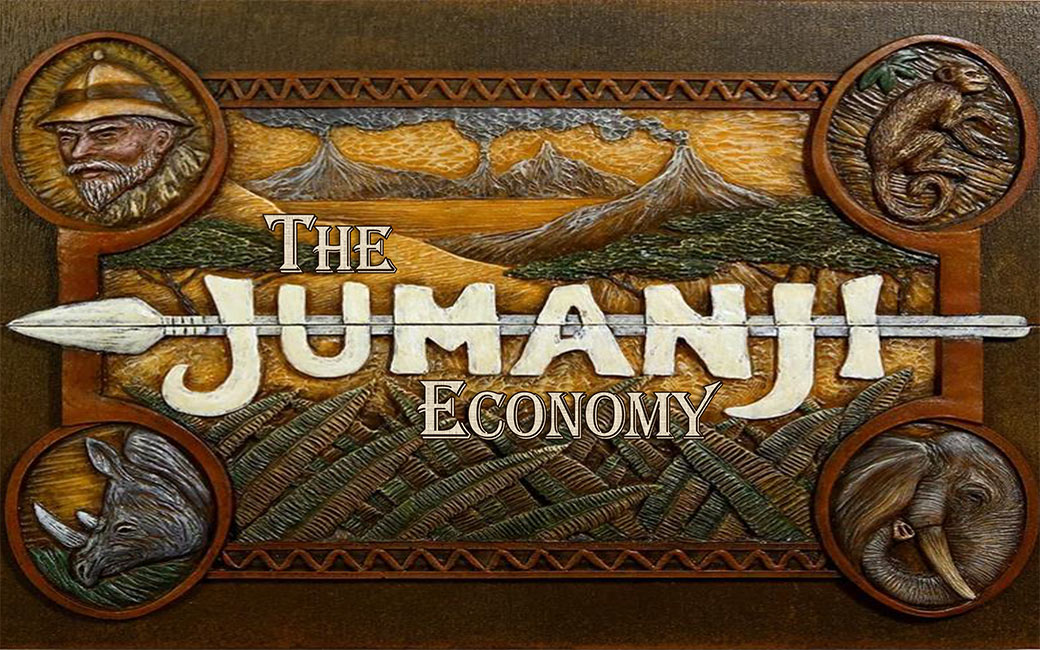 On Thursday, Nov. 4, at the StarTUp at the Armory, Towson University Regional Economic Studies Institute (RESI) chief economist Daraius Irani shared the organization's annual economic forecast for Maryland, with a focus on COVID-19 economic recovery and capital investments being made in Towson.
This year, the Economic Outlook Forum theme was "The Jumanji Economy."
In his presentation inspired by the children's book and movie franchise of the same name, Irani focused on how danger and uncertainty lurk in all corners of the national and local economies. Much of this uncertainty is tied to the ongoing COVID-19 pandemic and its effects.
"There are surprises around each corner, each roll of the dice," Irani said. "2021 is almost over, 2022 is around the corner and there are some significant challenges facing the economy in the near term: labor, supply chain, COVID, political, commodity price, geopolitical [and] climate change [issues].
"Any one of them would be challenging by themselves, but all together they create an extraordinary challenge to the economy."
Here are five key takeaways from the forum:
While the economy has rebounded somewhat after the onset of the COVID-19 pandemic, growth has slowed and the recovery is becoming more drawn out.
Global supply chain disruptions are leading to shortages, affecting prices and contributing to inflation.
Economy-wide, workers are quitting or changing jobs at high rates, and low-wage jobs remain unfilled as people look for work with better pay and improved working conditions.
Political instability in the United States threatens the U.S. and global economies.
The effects of climate change, including coastal flooding, wildfires and changes in the growing season, present a long-term threat to the economy.
Despite the overall cloud of uncertainty in the outlook, there was some positive news. Towson University is expanding its footprint into the heart of downtown Towson, as are other, private organizations in the area. In fact, there is more investment occurring per square foot in Towson than anywhere else in the state.
TU leads much of this development, with the recently completed Science Complex supporting modern scientific research and instruction, the StarTUp at the Armory serving as TU's front door for entrepreneurship in uptown Towson and the College of Health Professions' new building—TU's state-of-the-art hub for health care research and practice—opening in summer 2024.
For more, watch the full 2021 Economic Outlook Forum.