Documentary by TU's Jena Burchick debuts on MPT during Pride Month
"Mom & M," the first feature-length documentary from assistant professor Jena Burchick '11, explores family, queer love and adoption
By Rebecca Kirkman on June 15, 2022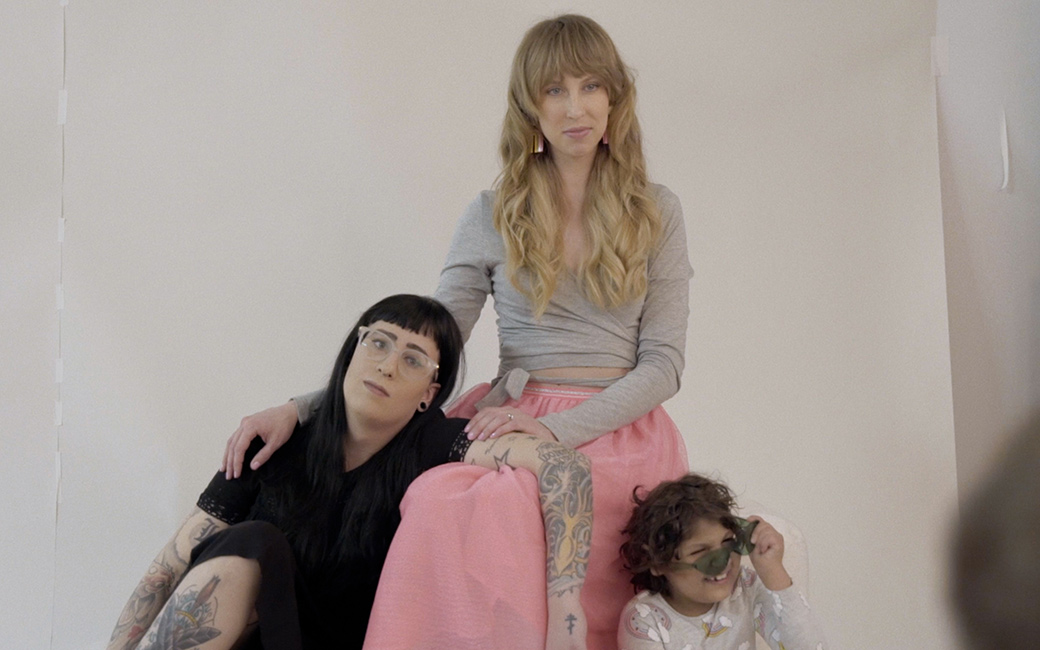 "Mom & M," the first feature-length film from Jena Burchick '11, an assistant professor of electronic media and film (EMF) at TU, will air on Maryland Public Television (MPT) June 16 at 10 p.m.
The film's TV debut during Pride Month follows a busy 2021 festival season, where it screened at a dozen events including the Maryland Film Festival and took home awards at Delaware's Docs Without Borders, Texas' Lake Travis Film Festival and California's IndieFest Film Awards.
To kick off a two-year, continuous programming contract with MPT, "Mom & M" will also re-air overnight on Friday, June 17 at 2 a.m., with an encore presentation on MPT2 on Monday, June 27 at 8 p.m. The film will be available on MPT's streaming player starting Friday, June 17.
This is the second time Burchick's work will appear on MPT. Her previous film, "The Local Oyster Stout," won a regional Emmy after screening on MPT in 2020.
In "Mom & M," the Richard family explores the complexity of marriage and what happens when one partner comes out as transgender while caring for an ill child.
"I've always been interested in being an activist and ally for the LGBTQIA+ community, and I wanted to create something that helped me dive deeper into becoming a better ally through visual activism," Burchick explains.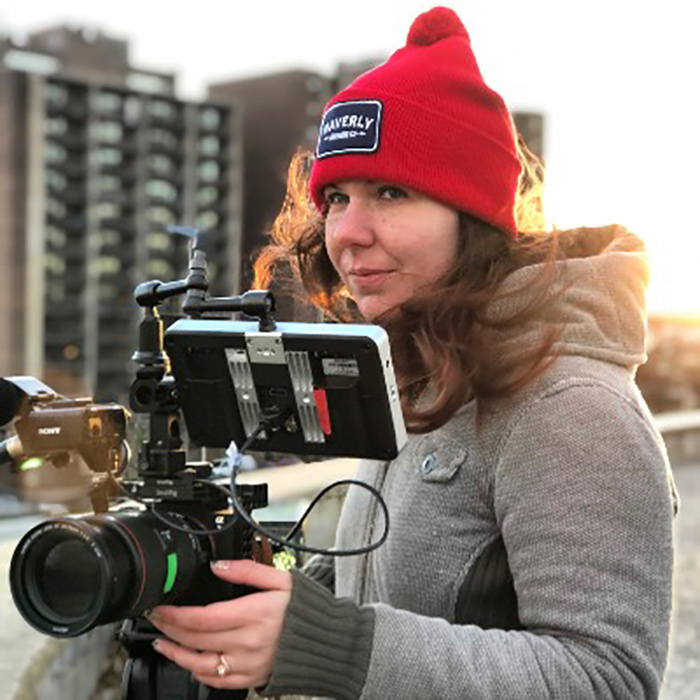 Initially, she envisioned a short film highlighting transgender artists in the Baltimore community. But after meeting Elise and Nikki Richard during the casting process, her plans changed.
"Once I met them and filmed with them and met Sansa, their daughter, I realized their story couldn't be captured in a short film," says Burchick who made up the crew of one during filming. "I shifted gears and decided I would follow them for a full calendar year, filming from August 2018 to December 2019."
By embracing what she calls "collaborative filmmaking," Burchick empowered the Richards to tell their own story in the documentary by incorporating short videos shot with their iPhones as well as childhood home videos they provided.
"It was very important to me to keep asking myself, 'How do I share the lens so it's not just my inherent bias as a cisgender person telling a transgender story? How do I allow space for Nikki and Elise to author part of their own narrative?'" she explains.
After filming wrapped, Burchick brought in Tyler Peterson '17, founder of production company Lux Daze Media, and Mei Lin Lau Man '17 as co-producers to help with marketing the documentary.
"Part of my process in filmmaking is also continuing being a teacher and a mentor simultaneously," Burchick says. "I thought what a good opportunity for a young production company to get a feature film under their belt and to continue collaborating in that mentorship capacity. And I just love the fact that it was TU alumni that could be represented in the film."
She has brought her TU students along throughout the entire process, sharing early variations and trailers along the way.
"I think it's so vital for them to see us as professors in all the phases of production. As a mentor it's important to show them we're not just a perfect finished product. There's a process," she says. "Their projects are semester based, so for them to see something I've been working on for three years is helpful for them while they are undergraduate students."
Burchick hopes viewers appreciate the privilege of being invited into the Richards' living room. "Think about how much we could learn about the would if we were able to sit in each other's living rooms—about understanding gender roles, understanding family structure and what it means to choose your family."