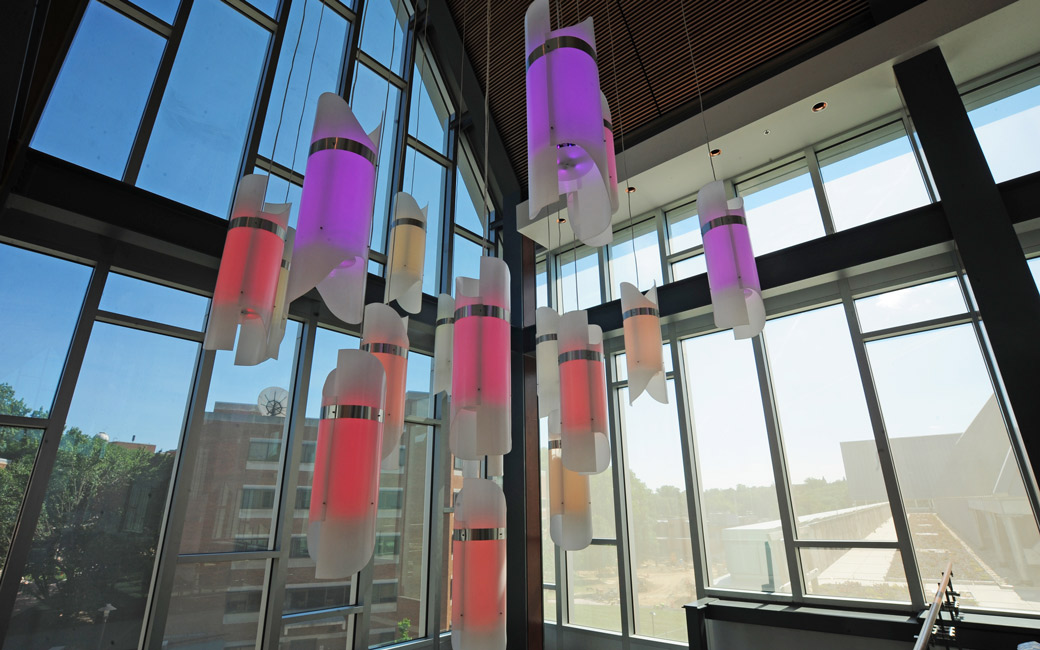 Whether it's energy, water, food, materials, or miles, less is more at TU. From recovering food to energy setbacks, we are always looking for new ways to save, and reduce our carbon footprint. Below are just a few of the ways TU commits to conservation.
Forest Conservation
Towson University has 27 acres of forest in a conservation easement, meaning that land is protected from development and the natural character of the land cannot be changed.
TU has been designated a Tree Campus Higher Education Campus by the Arbor Day Foundation and a Maryland People Loving and Nurturing Trees (PLANT) award winner for five consecutive years. The Glen Arboretum was also named a Level II Accredited Arboretum in 2023.
Water Conservation
Native plant species are planted whenever possible. Native plants require less water than non-native species
All TU dining halls are trayless, meaning less dish washing
TU participates in Fill it Forward, a campaign that allows users to connect their smartphone to a reusable water bottle, enabling them to track their environmental footprint. Every time a Fill it Forward barcode is scanned, clean water is given to a person in need.
Energy Conservation
All new buildings and major renovations are constructed to LEED silver standards or better
TU has completed over 90 energy efficiency projects, saving over $2.5 million through BGE's Energy Saver's Rebate Program
TU is committed to the Department of Energy's Better Buildings Challenge
Request a free LED light bulb from the Office of Sustainability.
Email us!
Green Purchasing
If you have to make a purchase, why not make it green? The State of Maryland provides environmentally preferable purchasing guidelines to all state agencies, including University System of Maryland. The guidelines include provisions for purchasing energy efficient electronics, recyclable products, products made from recycled materials, nontoxic materials, and more. Please follow these guidelines when making purchases for your department.