Campus & Community
TU is a valued member of the greater Towson community, and nearby residents enjoy many of the resources the campus has to offer.
TU is proud of its tradition as a community-engaged university. The university offers a host of programs and resources for community members and families to engage with campus. In addition, TU connects with community members through service learning, community service, civic engagement programs, community-based partnerships and other outreach projects.
Partnerships are central to this role as a community-engaged institution. TU is committed to working with our community partners in Towson and the Greater Baltimore region to address community needs, provide learning opportunities for our students, and advance the research and scholarship of our faculty.
College Town
Towson is a college town with tree-lined residential streets, restaurants, bookstores, a major branch of the county library, movie theaters and shopping. Towson University is just one of the reasons that USA Today ranks Baltimore among America's 10 best major cities for college students.
The university's beautiful, wooded 329-acre campus is also a great resource for residents who live in the surrounding Towson neighborhoods of Rodgers Forge, West Towson, Southland Hills, Ruxton, Riderwood, Knollwood-Donneybrook and Burkleigh Square.
A Good Neighbor
Arts & Culture
From jazz and drama to art exhibits and film screenings, Towson University programs are open to the public.
Mark your calendar
Health & Fitness
Towson University plays a big role in keeping its community members healthy and fit.
See fitness resources
Community Partnerships
TU faculty Natalie M. Scala and Josh Dehlinger partnered with election boards in Maryland to train election judges and address security threats.
Read the news story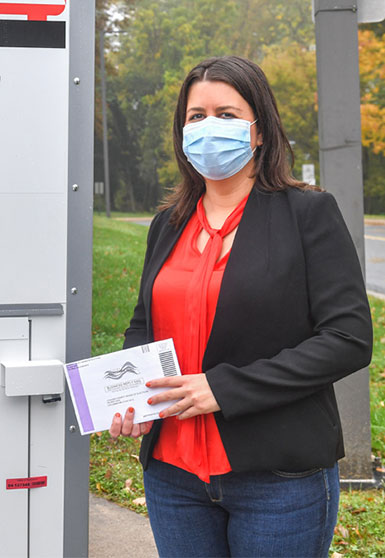 Join Tiger fans at Johnny Unitas Stadium and SECU Arena for NCAA Division I sports.
Tiger Athletics
Join the Roar