Events and Operations Manager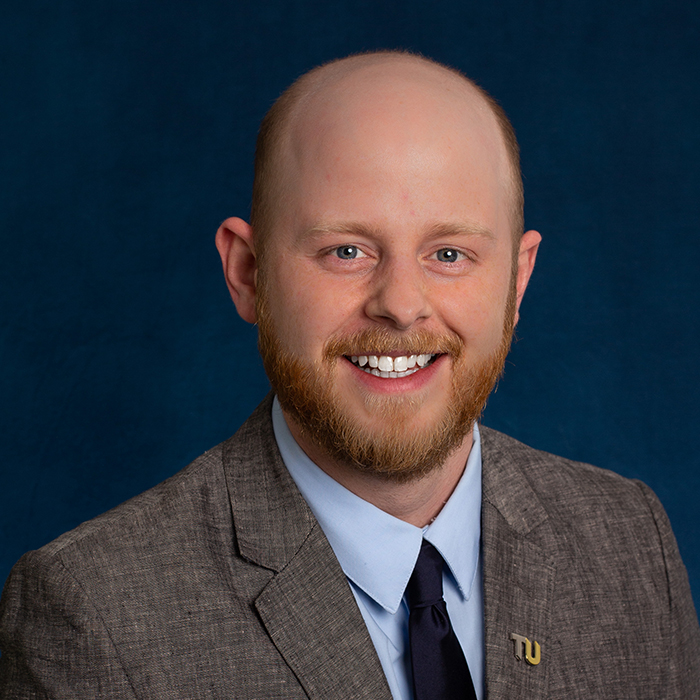 Contact Info
Phone:
Office:
Strategic Partnerships & Applied Research
Biography
As events and operations manager, David oversees logistics and execution of Division and contracted events, including the BTU Partnership Awards, Economic Outlook Forum, StarTUp Accelerator Showcase, and signature events of the Dr. Nancy Grasmick Leadership Institute and the Coalition of Urban and Metropolitan Universities, among others, ensuring all guests have a quality experience. Additionally, he builds and maintains relationships with internal and external partners and vendors to support payment processing, supply purchasing, and contract development. David serves as primary manager for several systems including Salesforce for contact and event management as well as other event management solutions that support proposal submission, event agendas, and registration.
Previously, David worked as a client services specialist, supporting TU's Continuing and Professional Studies team with logistical and technical support for clients, contractors, staff, students, and instructors.
David is a founding company member of The Interrobang Theatre Company and is a collective member of Submersive Productions.
Education
David holds a B.F.A. in acting from University of Maryland, Baltimore County. David is First Aid, and CPR/AED certified by the American Red Cross, is certified in Adult Mental Health First Aid by the National Council for Mental Wellbeing, and has completed crowd manager training through Fire Marshall Support Services, LLC. He is also TIPS (Training for Intervention ProcedureS) certified.
Personal
The youngest of six children, David enjoys reading, cooking, camping, baseball, and when able, is an avid skier, open water scuba diver, and aspiring beekeeper.
Fun Fact
Two apps you can't live without? Venmo and NPR One