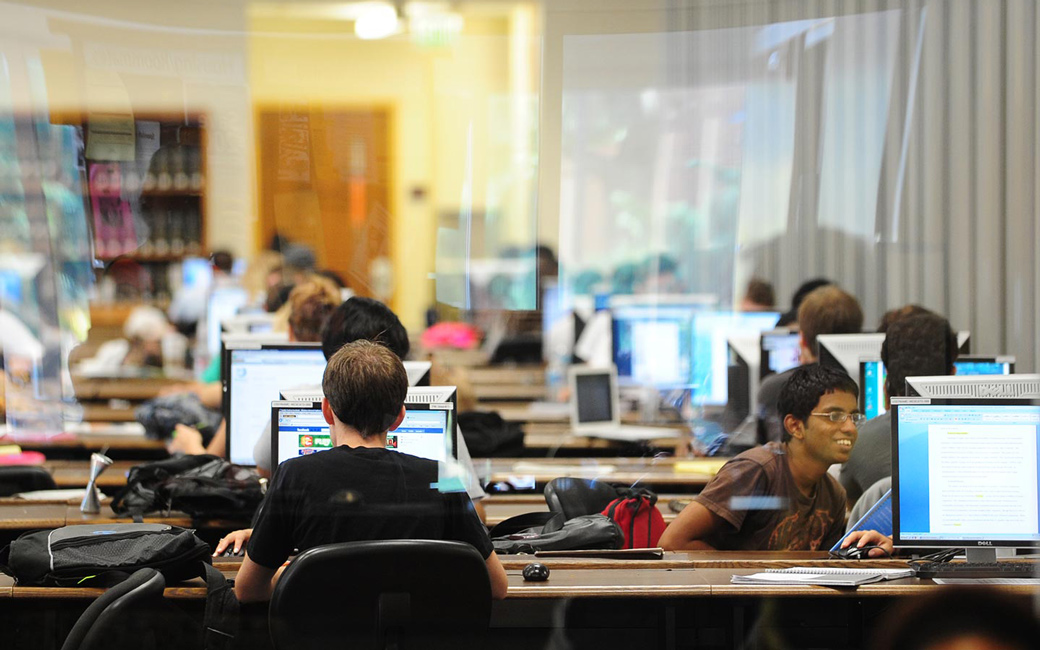 Handshake replacing Hire@TU
Handshake is a modern platform for college recruiting that will replace Hire@TU at Towson University. Handshake offers the same recruiting functionality, including job postings, career fair registration, and on-campus interview scheduling in an intuitive, mobile-friendly design. You can even manage your on-campus recruiting activities at multiple campuses from one dashboard.
Here are some helpful dates to keep in mind while posting your jobs during the transition:
Posting Jobs (based on active post date)
Through June 5- Post jobs in Hire@TU
June 5 through June 19- Post jobs in Handshake (Hire@TU optional)
After June 19- Post jobs only in Handshake
TU students will start using Handshake June 19.
Want more information? Visit Handshake's Employer Site.
---
Hire@TU
What is Hire@TU?
Hire@TU is a searchable online job posting and resume database that employers can use to post full-time, part-time jobs and internship opportunities. Hire@TU connects employers with thousands of Towson University students and alumni who have active Hire@TU accounts.
Is there a cost to use Hire@TU?
No! Hire@TU is a completely free service we offer employers.
What if I forget my Hire@TU username and/or password?
Please do not set up a duplicate account. Go to the employer login site and click the link, "Forgot your password?" to generate a new password. If you have any questions, call the Career Center at 410-704-2233.
What can I do with a Hire@TU account?
Post positions online.
Students and alumni can view and apply for posted job and internship positions.
Request and manage on-campus recruiting visits.
Receive email announcements and register for annual career fairs.
Search the Towson University resume database.
How do I post jobs and internship positions?
Log in to your Hire@TU account, click "Jobs," and then click "New."
Be specific with filling in the fields. The more information that you provide, the better the response from students and alumni will be.
How can students apply directly to my organization?
In the job posting under application instructions, please indicate how to apply. You also can select "Yes" under "Allow Online Referrals." Students then can apply directly through Hire@TU. Once a student applies, you will receive an email notification or you can check your account for referrals.
How can I search for students who match our criteria?
Click "Student Search."
Select applicable criteria to search for students.
Click "Advanced" for a more advanced search. An advanced search will produce a list of candidates that match preferred criteria.
Select a student's name to view his/her resume.
Will I be able to view students' resumes?
Students can choose to upload their resumes into Hire@TU. If candidates choose the option to provide access to their resumes, you can review them by clicking on the "View Resume" link. You may contact candidates via the email address provided and invite them to apply and request that they allow resume viewing.
ON-CAMPUS RECRUITING PROGRAM
Why should I participate in the Hire@TU On-Campus Recruiting Program?
Setting up an interview schedule through Hire@TU maximizes the number of qualified students and alumni that can apply. Only students who match the criteria you select will have access to your position and can apply.
The OCR Program is offered in late September through November and late February through April each year allowing you to recruit each semester.
How is an on-campus recruiting schedule set up once I post my position?
To reserve a date, log in to Hire@TU, click "Schedules," and then click "New Schedule Request."
You must request a schedule for each job and/or internship position; include the job title and job ID number.
How do students apply for an on-campus recruiting position?
Once the schedule is confirmed, students may apply via Hire@TU by clicking "Interviews" and then clicking "Qualified Interviews." A list of all employers who recruit on campus is accessible when students log in to their Hire@TU accounts.
When and how do I make selections on the applicants?
Hire@TU will notify you by email one week prior to the interview date to make your selections online. Please designate an alternate recruiter to make decisions if you are not available.
Log in to Hire@TU.
Click "Schedules," then click the "Schedule ID number."
Scroll to the bottom of the page and click "Manage List" (located bottom right).
Make decisions on ALL applicants. Once accepted, students will be notified by an email to sign up for a slot.
How can I view the schedule once students sign up for an interview slot?
Log in to Hire@TU and click "Schedules."
Click the "Schedule ID number," scroll to the bottom of the page and click on "Session ID number" to review list.
CAREER EVENTS
Why should I attend a career event?
Participating in a career event provides a unique opportunity to talk with prospective candidates, collect resumes, and, more importantly, establish personal connections that do not exist when only reviewing resumes. Attending a career event provides an excellent opportunity to increase your visibility with TU students and alumni and to meet directly with a diverse group of candidates who are searching for job and internship opportunities.
How do I register for a career fair?
Career fairs are held in the fall and spring each year. To find out more about these events, please visit our calendar. You also may log in to your Hire@TU account and click the "Career Events" tab on the home page. For more information, please contact the Career Center at 410-704-2233.