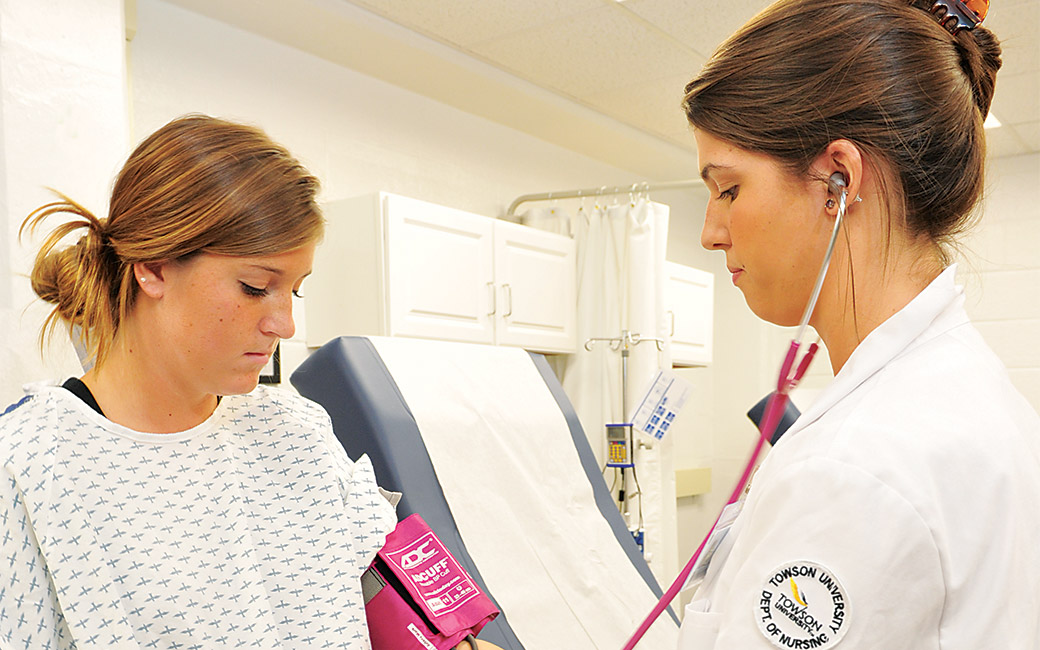 The Department of Nursing offers programs of study leading to a Bachelor of Science (B.S.) degree with a major in nursing for traditional undergraduate students taking the basic program and for students interested in degree completion options.
The basic program option is for those who do not have a previous nursing degree, as well as those who have a bachelor's degree in a discipline other than nursing. The curriculum includes courses in the liberal arts, the sciences and nursing. This option is offered in Towson, MD and Hagerstown, MD.
The degree completion options include the RN-to-BS track and the Associate-to-Bachelor's (ATB) track. The degree completion options offer an innovative and flexible curriculum that meets the needs of a diverse nursing community.
Registered Nurse to Bachelor's (RN-to-BS)
Associate-to-Bachelor's (ATB) Nursing Dual Enrollment