Real-world experience gives education major an edge
Danielle Franklin says TU's Department of Early Childhood Education set her up for success.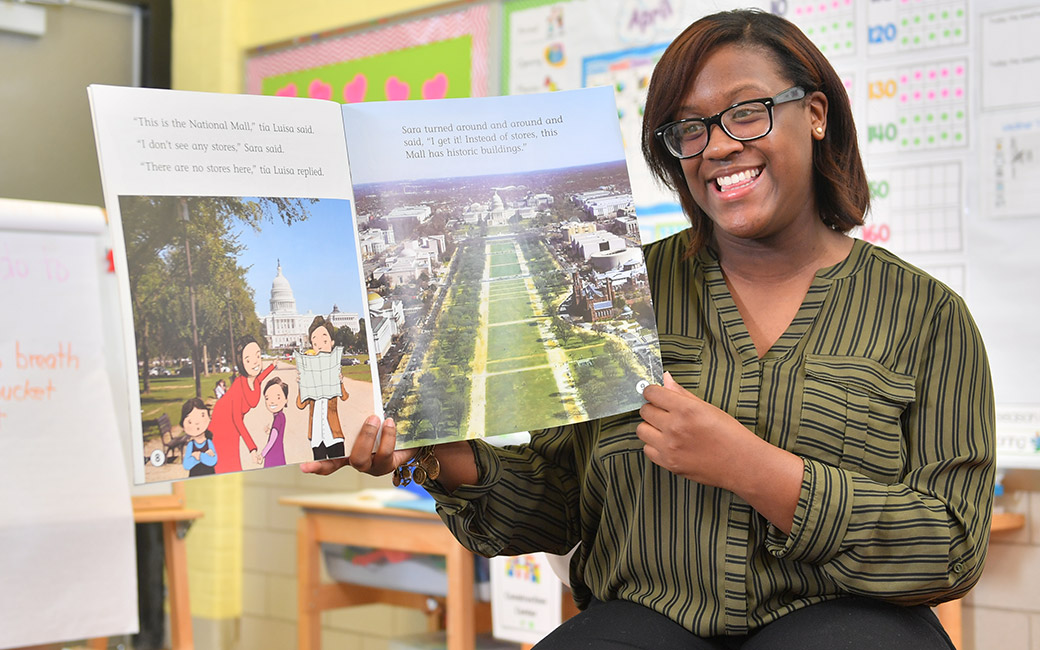 Ever since she was a kindergartener, Danielle Franklin knew what she wanted to do with her life. Thanks to a great kindergarten teacher, Danielle was determined to work in early childhood education.
And when it came time to pick a college, she was just as sure of where she wanted to get her education.
"I knew Towson University had the best possible program for teacher education," remembers the Prince George's County native.
Franklin found out first-hand that she was right.
Offering opportunities for real-world teaching experience, a supportive and knowledgeable faculty, and highly relevant course work, the Department of Early Childhood Education, says Franklin, "really sets you up for success."
The graduating senior is particularly grateful for the relationship she has developed with her TU supervisor Amy McDowell, whose expertise Franklin calls, "outstanding."
"Since the beginning, she has been very helpful and a big resource whenever I need her. Whether I'm struggling in the classroom or struggling to find a way to reach the children that I teach, she's literally always there."
Another way the department prepares students, says Franklin, is through its annual Education Recruitment Fair, connecting TU students with school representatives from across the state.
"You set up interviews and talk to these people and find out where you want to teach and why you want to teach there."
Most important, though, according to Franklin, are the opportunities for real-world experience, like her full-time teaching semester at Reisterstown Elementary School, where she has the chance to apply a solid theoretical foundation to the reality of helping children learn day to day.
"That's been the biggest help," says Franklin, "because you learn best through experience."
Want to learn more about Towson University?