College of Education
A leader in education for 150 years, Towson University prepares you to succeed in the rapidly changing, diverse and challenging field of education. Engaging academic courses and clinical experiences allow you to meet and respond creatively to the critical education challenges of the 21st century.
The College of Education at Towson University has a distinguished history in the preparation of classroom teachers, school leaders and education specialists.
The college, in close collaboration with public and private agencies, offers a comprehensive slate of acclaimed, performance-based, professional education programs for the initial and advanced preparation of educators. Our graduates are helping to transform education in Maryland school systems and beyond.
Learner-Centered Focus
Our programs require you to master and demonstrate knowledge, skills and professional dispositions that place the learner at the center of an active learning process, and embrace a learner-centered focus on teaching and learning aimed at higher order skills and understanding. Our programs align directly with the 2011 InTASC Standards, current SPA standards, and Maryland College and Career Ready Standards, to ensure that our students are prepared for changes in how PreK-12 student learning is assessed and how professional educators will be evaluated.
Innovative Preparation
You will learn to integrate theory with the wisdom of practice, develop and refine your knowledge and skills of teaching and student learning, and become well prepared for entry into your professional role. Towson faculty members include a diverse community of learners/teachers/scholars who are models of teaching and learning skills. Our transformational programs and instructional methods enable you to successfully participate in the emerging world of digital learning and teaching.
The majority of graduates from the College of Education enter America's schools as teachers, school leaders, and education specialists. Careers for educators are also available in a variety of non-school settings: government, industry, media production, military, correctional institutions and other emerging fields.
It's the perfect time to pursue a degree in education through Towson's bachelor's, master's, graduate certificate or doctoral programs. Want to learn more? We'd be happy to talk with you. Contact us today.
850
Hours of classroom-based experiences and internships
3
Dual certification programs
94%
Of students begin part-time student internships in their junior year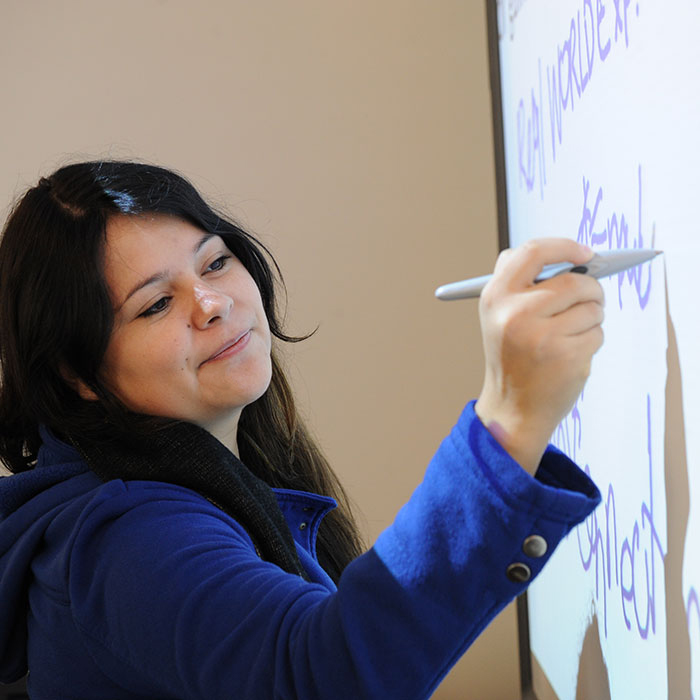 CAEP Accreditation
TU's professional education programs are fully accredited by CAEP, the Council for the Accreditation of Educator Preparation. NCATE and the Teacher Education Accreditation Council (TEAC) have consolidated and are now known as the Council for the Accreditation of Educator Preparation (CAEP).
Learn more about CAEP standards
Contact Information
College of Education
Hawkins Hall Room 304
View Map
Hours
Monday - Friday 8 a.m. - 5 p.m.