Elementary Education Major
Towson University's elementary education major offers a strong liberal arts foundation combined with innovative academic and field experiences.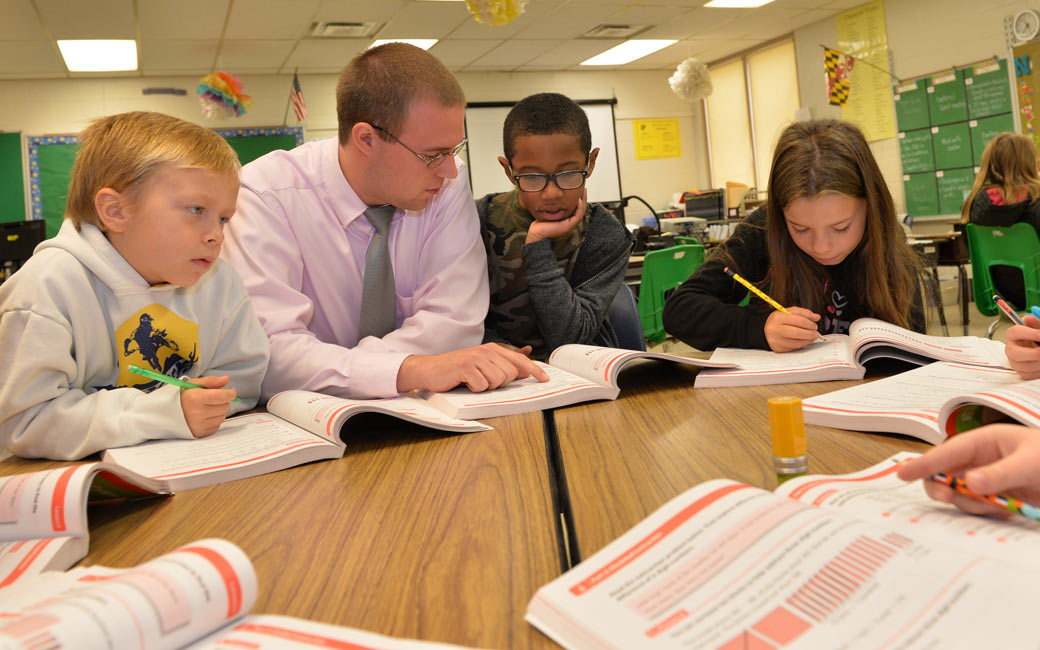 Why Earn a Degree in Elementary Education?
Towson University has been a leader in teacher preparation for 150 years, and its programs are recognized for their high quality and innovation. Our undergraduate major in elementary education offers outstanding teacher preparation in facilitating active learning and instruction in diverse and inclusive classrooms. You'll be prepared to use research findings and experience-based practice to engage your students in the learning process. You will be eligible for Maryland State Certification in grades 1-6.
The elementary education major leads to Maryland state certification to teach children in grades one through eight. The program offers:
preparation as a facilitator of active learning in developmentally appropriate environments
one of the largest early childhood education faculties in the nation with a broad range of expertise in topics critical to the field
an academic advising program with supportive faculty that includes one-on-one strategic and progressive planning across all years at the university
a department committed to children, families and communities, that works in close collaboration with school systems
option to minor in another academic department of interest and the potential to participate in a secondary education field experience
The Center for Professional Practice connects students to student teaching internships.
Early Childhood Education
You may also take selected courses in early childhood education for certification in that area. You should contact the chairpersons of both departments to plan your program.
Admission Requirements
The elementary education major has specific prerequisites for admission. Please review the admission requirements.
Degree Requirements
You can view degree requirements for the elementary education major and a four-year plan of study in the Undergraduate Catalog.
why towson University?
Program Advantages
Kappa Delta Pi
Outstanding students may be invited to join the Epsilon Alpha Chapter of Kappa Delta Pi, an international education honor society, in their junior or senior years.