Meeting Students Where They Are
The delivery of education has shifted dramatically in the last few years, and Celine Yakoumatos '23 recognizes the growing role of instructional technology.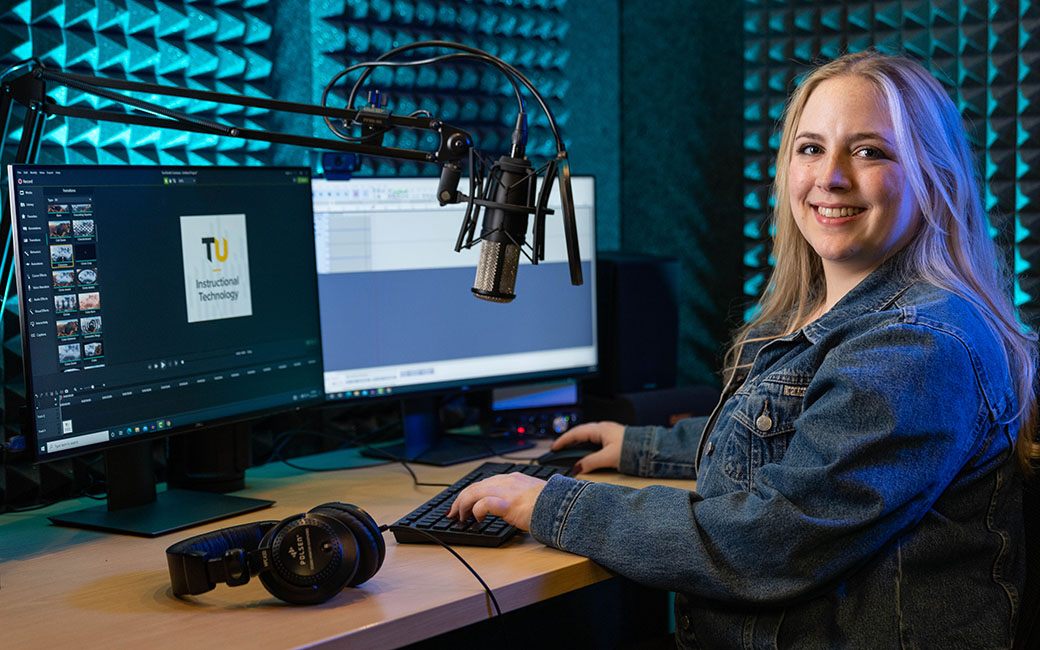 Yakoumatos never wavered from her desire to be a teacher, but her focus was narrowed just a few months after beginning graduate coursework in the Master of Science in Instructional Technology program at TU.
"Instructional design is my calling," she admits. "The vastness of the field, the fact that it is project based and its creative nature make it a perfect profession for me. It aligns with how I work personally and how I want to serve my community and the world."
Accessibility to education is important to Yakoumatos. "Not everyone can sit in the classroom as a traditional student. That's where distance learning comes in," she says. Yakoumatos notes the fully asynchronous online format of the master's program is the perfect way to teach the subject matter and to teach students how to successfully work remotely.
Rich learning experiences and a prestigious faculty have made Towson University stand apart for her. "I am especially grateful for my professors and advisers who supported me on my journey to find the program that best fits my long-term goals."
Yakoumatos, who works as a graduate assistant for Assistant Professor Vicky Cai, is eager to create a portfolio using a host of digital learning tools TU makes available.
"When it comes time to apply for jobs and internships, that portfolio will make a huge difference." No matter where her career takes her, "I want to make the world a better place and I can do that as an instructional designer."
Want to learn more about Towson University?