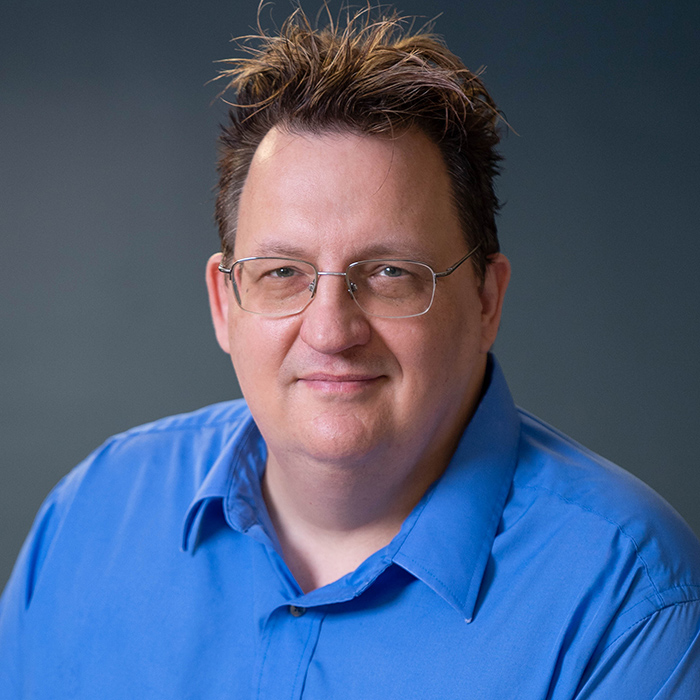 Contact Info
Phone:
Office:
Media Center 212
Education
University of Southern California (MFA)
University of California Los Angeles (MFA)
Areas of Expertise
Screenwriting, film/video production, film history
Biography
Marc's first paid job as a screenwriter came from legendary English actress Glenda Jackson, for whom he developed a TV pilot. Marc moved to features, where he had at least one active project in Hollywood studio (MGM & Sony) development over a consecutive ten-year period. In indies, Marc story edited for Roger Corman, wrote a feature that premiered at the LA Latino Film Festival, and story edited a film that won the contest to earn a 10-year exclusive Showtime run. In non-fiction and broadcast, Marc wrote two documentaries that premiered on PBS in honor of Black History Month and produced the Student Emmy Award-winning weekly magazine show UCLA: Next.

After having taught at UNLV, Marc went east, taking a short-term post at Providence College so he could experience both coasts. He joined the faculty at Towson in January 2013 in a temporary position, and has remained since. Locally, for six and half years, Marc performed bi-weekly film reviews for WTMD Baltimore. Nationally, he continues to present papers and scholarship at academic conferences and has served in several officer roles in the University Film and Video Association (UFVA), including Conference Vice President, Secretary, Papers and Panels Chair, and Board Member (twice).

Bringing Hollywood narrative technique to educational films, Marc wrote Just Another Day: How to Survive an Active Shooter Event on Campus which earned 13 million+ YouTube views and a regional Emmy nomination. His latest work It Takes Courage: Reporting Sexual Assault & Sexual Misconduct won a Broadcast Education Association (BEA) Best Faculty Film award and was also honored with their Diversity and Inclusion Creative Award, the first educational film/video in BEA history to do so.

Marc holds terminal degrees from two top industry film schools: USC (Screenwriting) and UCLA (Producing). Though he treasures both his rival alma maters, he does root for USC in football.