Louis Stokes Alliances for Minority Participation Program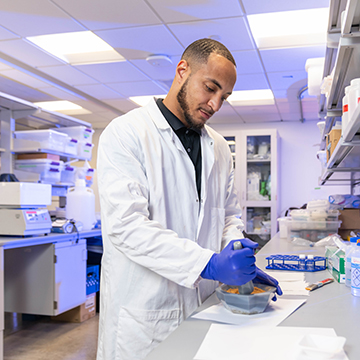 The Louis Stokes Alliances for Minority Participation (LSAMP) program focus is to increase the quantity of students successfully completing Science, Technology, and Mathematics (STEM) baccalaureate degree programs, and increasing the quantity of students interested in and prepared to matriculate into programs of graduate study. LSAMP supports sustained and comprehensive approaches that facilitate achievement of the long-term goal of increasing the quantity of students who earn doctorates in STEM fields, particularly students from populations, historically underrepresented in these fields.
Towson University LSAMP is designed to assist students in developing the skills and learning the strategies that will guarantee their success in the fields of Science, Technology, and Mathematics. Although Towson University STEM students have been active in LSAMP for years throughout the USM, in 2023, the University System of Maryland LSAMP Program awarded Towson University a five-year grant. As a result of this funding, students who attend Towson University will benefit from a unique combination of TU Campus based academic, financial, and social support systems.
Program Experiences
Individualized Holistic Advising
Meet individually and in small groups with a member of the LSAMP staff to discuss academic, professional, and personal growth.
Learning Community
Co-construct conversations with your peers to build friendships, gain academic support, and connect ideas across STEM.
Research and Scholarly Activities
Partner with campus faculty to make intellectual contributions in your discipline. Present at national conferences.
Professional Development
Engage in workshops to expand knowledge of discipline and strengthen your skills as a scientist or engineer.
Wellness Sessions
Participate in a series of wellness activities to nurture your mind, body, and spirit. Consider the role of mindfulness in activities.
Student Leadership
Learn to support and advocate for others on campus and in the local, national, and global community
Graduate School Preparation
Build on knowledge and skills as STEM students to increase interest in graduate education and careers that require graduate education.
Program Details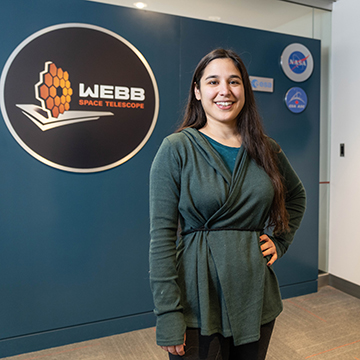 The LSAMP program, sponsored by the National Science Foundation (NSF), assists universities and colleges in their efforts to significantly increase the number of students matriculating into and successfully completing high quality degree programs in science, technology, engineering and mathematics (STEM) disciplines in order to diversify the STEM workforce. Particular emphasis is placed on transforming undergraduate STEM education through innovative, evidence-based recruitment and retention strategies, and relevant educational experiences in support of racial and ethnic groups historically underrepresented in STEM disciplines: African Americans, Hispanic Americans, American Indians, Alaska Natives, Native Hawaiians, and Native Pacific Islanders.
The University System of Maryland's Louis Stokes Alliance for Minority Participation (USM LSAMP) announces the opportunity for undergraduate scholars currently enrolled at University of Maryland, Baltimore County, University of Maryland, College Park, University of Maryland, Eastern Shore, Towson University, or local community colleges to participate in programming to enhance their summer research experience. If selected, you will join a community of undergraduate researchers, attend professional development seminars, and be eligible for a financial award over the course of the program.
Undergraduate fellows who work with distinguished STEM faculty within the University System of Maryland qualify for the award. Student scholars conduct research over a minimum of eight weeks during the summer semester under the direction of a faculty research mentor.
Contact
Vonnie Shields, TU LSAMP Director
Science Complex 4109
vshields AT_TOWSON