At TU, thousands of romances, like the one between Jeanne '94 and Rick '94, '00 Ivy have blossomed in dorm rooms, dining halls and at dance parties—no swiping right necessary.
Jeanne's Story
We met in high school at a party at a friend's house. We just casually knew each other through a group of friends. But we never dated. I was too young. Fast forward to my freshman year at Towson. I was having lunch with a friend of his who I went to grade school with. And we were going down the stairs at the Union, and Rick was walking up. I said to his friend, "Dave, was that Rick?"
Apparently, Rick had contacted Dave and said, "Was that Jeanne?" Pretty quickly after that we started dating. It just clicked. I was an art major, and he was a music major. We had things in common in terms of cultural things, art and music. He seemed really interested in what I had to say and what I thought.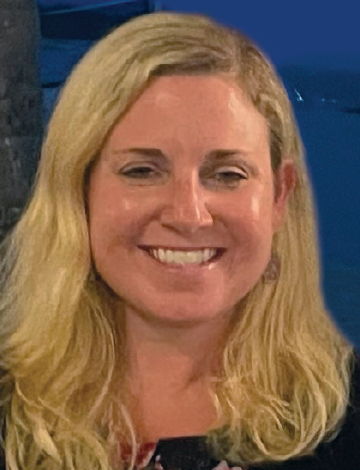 In the beginning at Towson, we spent a lot of time sitting in the grass on a hill or in the Union. We would cook dinners too.
We dated for six years before we got married, but we moved in rather quickly. When I turned 19, we moved into an apartment together with my cousin. At that point, I was pretty much making a commitment to him.
The wedding was a little bit unconventional because that's how we are. I wanted whatever we did to be meaningful to us. I wore navy blue. My parents walked me down the aisle together. We got tattoos instead of engagement rings.
We asked people to bring an herb or a seed that represented a wish they had for us, to grow in a garden. We had given them a list of different things: basil for bravery, lavender for grace, etc. As part of the ceremony, Rick's niece and nephew collected them. But we ended up keeping the seeds in a jar as a sentimental thing.
On our honeymoon, we went to Jamaica. We've been to Jamaica five times, because it's become a special place for us. We went there for our honeymoon, our 10-year anniversary, our 20-year and our 25th.
Rick's Story
I knew Jeanne through her sister and then lost touch after high school. I saw her again at TU, in the Union stairwell. I was going up, and she was going down the stairs.
This was the first time I really pursued somebody. I invited her to a party at my house downtown. We had this very tight connection, where it seemed like we were always on the same wavelength.
One of the things that I remember doing back in the early '90s was I made her mix tapes of artists that I knew she hadn't heard of.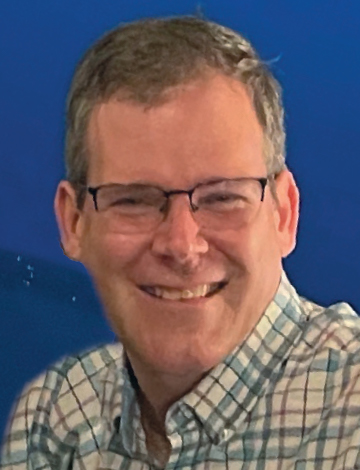 By the sixth month of dating, we went on a cross-country trip together for three weeks. When we came back, we moved in together. We really never asked what the next step was. It was just always an "us" thing after that.
There was no formal proposal; we just planned things together. The second year of living together, we made a five-year plan that included kids, a house, all these things that we realized we were on the same page about.
There were about 150 people at the wedding, and we had a completely vegan wedding at the Antrim in Taneytown, Maryland. Her family's really Irish, so we had a traditional Celtic ceremony, which is called a handfasting, where you put a knot between each of our wrists. I had my brother and my two best friends as groomsmen. We chose a new last name. Ivy is a name that's not in my family traditionally or hers. Ivy stands for love and fidelity. That was the main reason we chose it.
Since the wedding, it's mostly been careers and taking care of the kids—we had Quinn in 2002, Shane in 2004 and Marlo in 2009—and going on vacations. We like doing things that really involve the kids.
But since this year is our 25th anniversary, we went—just the two of us—back to Jamaica where we had our honeymoon. Back then we sat in hammocks, read and just spent time together. I was looking forward to doing that again.