TU EMPOWERs English-language learners, teachers
$2.2M grant bolsters TU's support of state's growing number of linguistically diverse students
By Rebecca Kirkman on November 12, 2020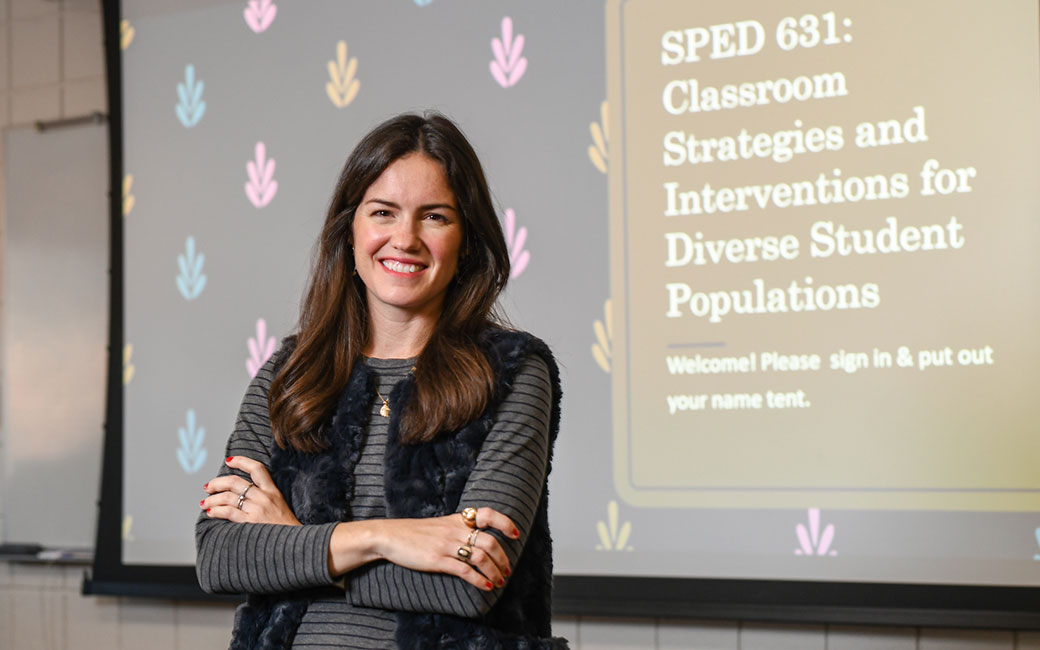 When the novel coronavirus forced schools into distance learning in the spring, many English-language learners and their families faced additional challenges.
For families whose primary language is not English, connecting young children to remote learning resources and communicating with teachers can be more difficult. Additionally, some families lack consistent access to the internet or internet-connected devices.
"We worked with staff in Anne Arundel County Public Schools as they pivoted to remote learning, pulling together a list of bilingual literacy resources they could share with families," says Patricia Rice Doran, associate professor of special education at TU and principal investigator for the EMPOWER Project, created by a five-year, $2.2 million grant from the U.S. Department of Education Office of English Language Acquisition awarded in 2017.
Supporting the project's partner schools—Monarch Global Academy in Laurel, Maryland, and Monarch Academy Annapolis—is just one of the ways the project builds capacity to serve the increasing population of English-learner students.
This year, the team collaborated with the educational nonprofit Children's Guild Alliance on the 2020 Kids First National Conference to create a track focused on English learners. When COVID-19 forced the October conference online, the groups provided resources relevant to educators, school administrators and parents during the pandemic.
The project has developed undergraduate and graduate curriculum within the College of Education (COE) designed to increase teacher readiness to serve English learners as well as supported faculty research and scholarship around English for Speakers of Other Languages (ESOL) education.
Three years into the grant, 21 TU undergraduate students have qualified for ESOL certification in Maryland, and a total of 60 students are expected to qualify by the end of year five. A cohort of 18 graduate students, all educators from Anne Arundel County, are entering their final year of a master's program in human resource development that embeds ESOL and special education coursework into instructional leadership. The EMPOWER team worked with faculty in the new linguistic diversity minor, offered through the Department of Elementary Education, to find areas of synergy between the two programs.
"It's such a collaborative effort," Rice Doran says. "We created new courses and a professional development library and have been able to send faculty to training and conferences."
Towson University is one of 42 colleges and universities to receive funding from the $20 million Department of Education award. With the funds, the schools are expected to serve approximately 1,796 pre-service and 9,731 in-service teachers nationwide. There are more than 93,000 English-language learners in Maryland public schools, a number that has increased by 95% over the last decade.
Learn more: TU's Patricia Doran awarded $2.2M to EMPOWER English-language learners
The EMPOWER Project team includes co-principal investigators Elizabeth Neville, chair of the Department of Special Education, and COE Associate Dean Gilda Martinez-Alba. Danielle Turner '09, '19, an adjunct professor of special education, serves as the project manager. Former COE Dean Raymond Lorion of the Center for Application and Innovative Research in Education (CAIRE) leads the project evaluation with assistant professor of special education Greg Knollman.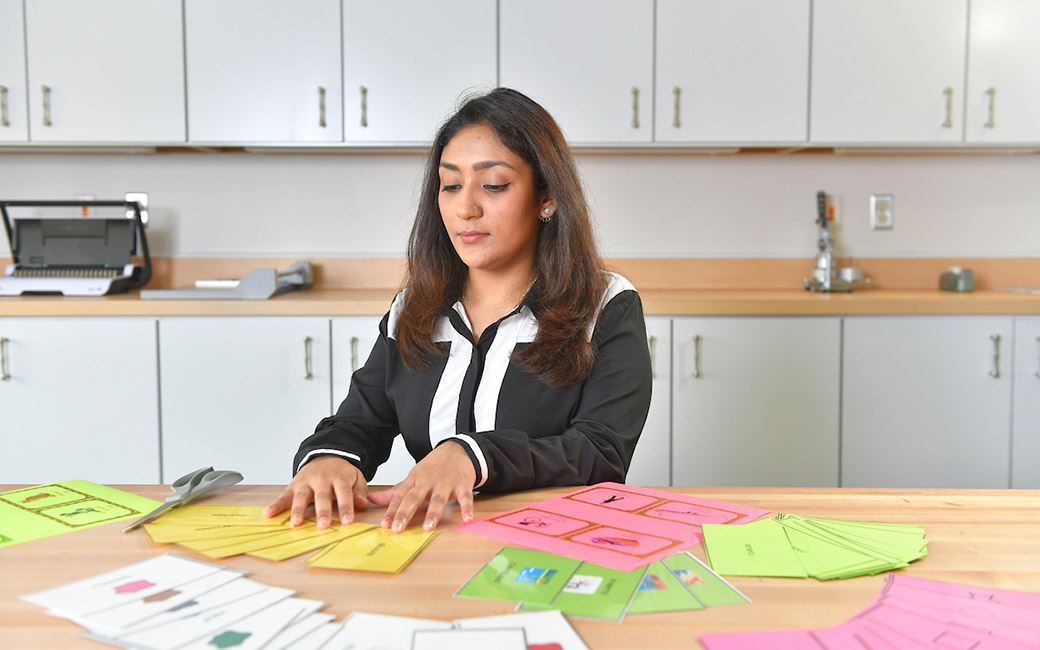 Sabreen Kabir '20, who served as the project's research assistant, documented its impact by interviewing students as they entered and exited the cohort.
"It was amazing to see how much they learned. I heard so many powerful stories during the interviews," Kabir says. "One of the participants wanted to be an ESOL teacher because of participating in EMPOWER. This one program changed their entire career goal."
It also influenced Kabir's own career path.
After graduating from TU with a degree in special education, she was hired by Anne Arundel County Public Schools as an early childhood intervention teacher at Marley Glen School in Glen Burnie, in part, because the school valued her experience with the EMPOWER Project.
"I could tell them that I have some experience with English-language learners and their families," says Kabir, who moved to Maryland from Bangladesh in 2015. "Now I use a lot of the strategies I learned to connect with my own student families whose native language isn't English."
The project's multipronged approach is paying off at its partner schools, too.
In the most recent statewide testing, Monarch Global students receiving ESOL services improved their language proficiency scores by 75%. TU's Turner credits the improvement to many factors, including the enrollment of school leadership in the master's program and professional development provided through the grant. "All of these elements worked together to see these improvements," she says.
The EMPOWER Project's impact increases each year, making a difference in the lives of thousands of students throughout the region. "It's cool to see how it's grown and look forward to how it will continue to grow," Turner says.
This story is one of several related to President Kim Schatzel's priorities for Towson University: TU Matters to Maryland.