TU among top 9% of universities worldwide, tops nation in gender equality
Center for World University Rankings, Times Higher Education Impact Rankings place TU among top institutions globally
By Rebecca Kirkman on May 2, 2022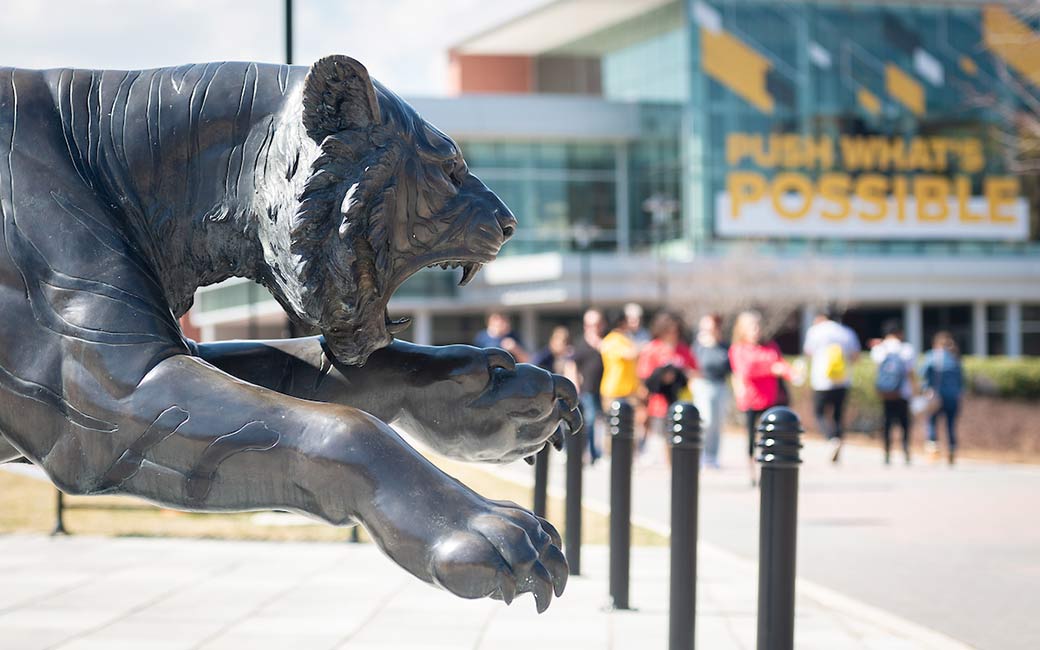 Towson University is among the top global higher education institutions and is leading the way for a more equitable, sustainable future, according to two recent rankings of universities worldwide.
In a global assessment of 20,000 institutions of higher education, the Center for World University Rankings (CWUR) placed Towson University among the top 9% worldwide in its 2022–23 World University Rankings, released April 25.
And the 2022 Times Higher Education Impact Rankings placed TU No. 30 globally and top among U.S. institutions in gender equality.
Released April 27, the Impact Rankings measure higher education institutions around the globe against the United Nations' 17 Sustainable Development Goals (SDGs). In addition to gender equality, TU also earned high marks in categories for sustainability and conservation.
The rankings align with the university's strategic plan and its position as a leader in higher education for the public good.
"TU continues to be an institution recognized not only as a national leader in inclusive excellence, but among the most-respected universities in the world," says President Kim Schatzel. "Our students succeed alongside award-winning faculty and engage in world-changing research and co-curricular experiences in an inclusive environment that truly prepares them to lead in a global economy."
CWUR assesses universities in four key pillars including education, employability, faculty and research. TU ranked among the top 4% of universities globally for employability, measured by the number of a university's alumni who have held top executive positions at the world's largest companies relative to the university's size.
In its second year participating in the Times Higher Education Impact Rankings, TU is the highest-ranking university in the United States in SDG 5: Gender Equality at No. 30 out of 938 institutions worldwide. SDG 5 measures universities' research on the study of gender equality, policies on gender equality and commitment to recruiting and promoting women.
Adopted by all United Nations Member States in 2015, the Sustainable Development Goals serve as an urgent call for action and a blueprint for peace and prosperity for people and the planet, now and in the future.
TU is consistently recognized as a leader for inclusive excellence. The university ranked among the top 100 national public universities for the third consecutive year by "U.S. News & World Report" and the top 35 national public universities by "Washington Monthly."
Find out how TU stacks up in other rankings here.