Around Town
The Towson community and the neighboring city of Baltimore offer an almost endless selection of attractions to satisfy virtually every Towson student. Many attractions are located right in the heart of Towson, minutes from campus, or are a short drive away in downtown Baltimore.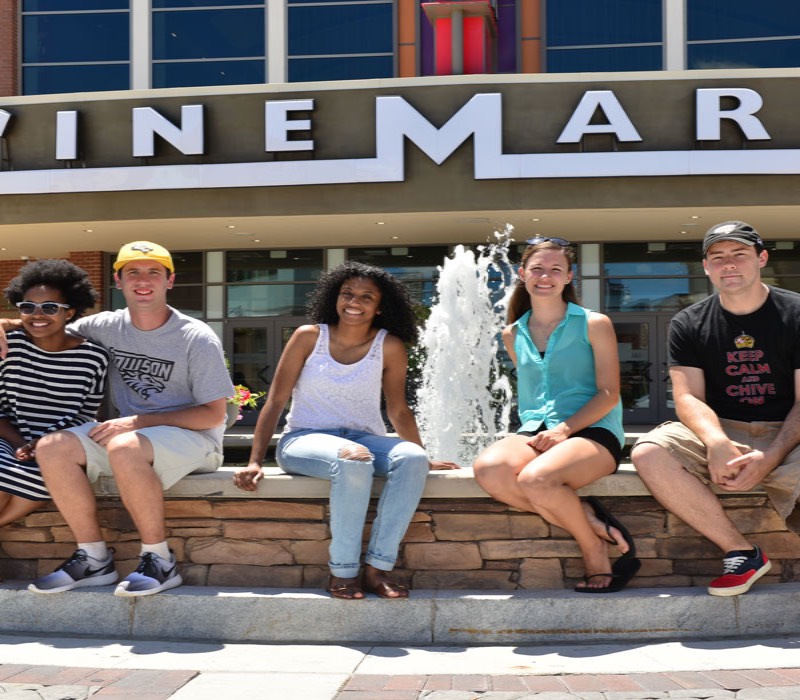 If you're a music fan, head downtown to various concert venues including Ram's Head Live, the 8x10, Pier Six, and Baltimore Soundstage for great local and popular artists. For large concerts, you'll find several venues in downtown Baltimore including the Royal Farms Arena. If you prefer classical music, the Meyerhoff Symphony Hall, Hippodrome, and Lyric Opera House concert halls feature touring Broadway shows, stand-up comedians and classical orchestra music.
Moviegoers will appreciate the convenience of the Cinemark movie theater complex in downtown Towson. In Baltimore, there is also the Senator, movie theater, which features current and special feature films. For those who prefer live theater, Baltimore is also the home to Center Stage and the Chesapeake Shakespeare Company.
Sports fans can watch the Baltimore Ravens take on their latest opponent in the M&T Bank Stadium or attend student nights at Camden Yards and see the Baltimore Orioles play ball at a special discounted student price.
In downtown Baltimore you can admire the Renaissance Sculpture Court at the Walters Art Museum, Fifi the Giant Poodle at the eclectic American Visionary Arts Museum, or the famous Cone Collection at the Baltimore Museum of Art. In July, head downtown to check out ArtScape, one of the country's largest free art festivals. You might contemplate the historical significance of Federal Hill, experience the charm of Fell's Point, or climb 228 steps to the top of Baltimore's own Washington Monument in the Mount Vernon neighborhood. Or, you may choose to enjoy Baltimore's rich nightlife at Power Plant Live!
Check out what's happening downtown with these popular local resources: