Get Involved
The Office of Sustainability takes an active role in fostering leaders and partnering with students, faculty and staff on sustainability initiatives. We encourage you to get in touch to discuss your ideas and interests.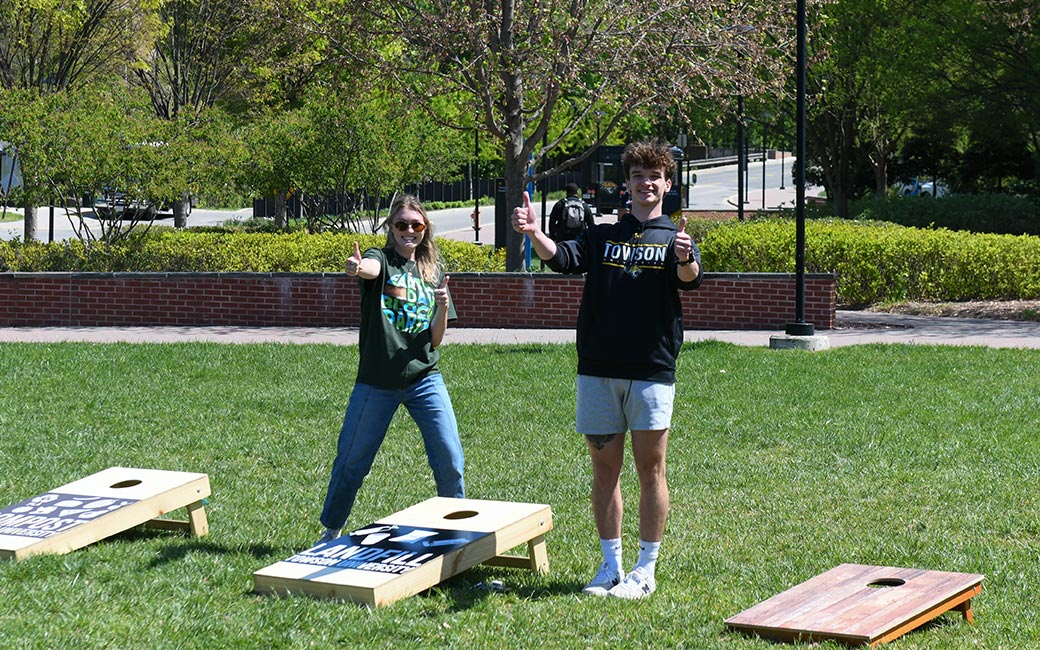 Volunteer
An hour of your time can go a long way to green the campus. Explore Engagement and Service Opportunities through the Office of Civic Engagement and Social Responsibility. Possible volunteer opportunities include campus clean-ups, tree plantings, or move-out assistance.
Work for the Office of Sustainability
If you're considering a career in the field, the Office of Sustainability offers a limited number of positions during the academic year and summer. Students work on a variety of projects related to campus sustainability and take a leadership role in coordinating volunteers and campus outreach. Head to HandShake to check out current openings and opportunities to work on campus.
Become an Eco-Rep
Passionate about the environment and want to be a hands-on contributor to TU's green mission?
Eco-Reps are a team of peer-to-peer educators committed to building a sustainable future on campus. Guided by the Office of Sustainability, the team supports green practices in residence halls. Learn more!
Join an Environmental Student Group
Students can make a difference by joining or establishing an environmental student group. Here are just a few of the many environmentally minded groups on campus:
Don't see what your looking for? To find a student group or learn how to start one, visit Student Activities.
Initiate Your Own Project
Do you have an idea for a sustainability initiative and the enthusiasm to start a project?
Students and other community members can apply to the SGA Sustainability Fund or one of SGA's other funds to start their initiative. Please contact the Office of Sustainability to discuss your idea and visit the SGA's website to learn more about alternative funding.
Contact Information
Office of Sustainability
Location
General Services Room 112
Hours
Monday - Friday
8:30 a.m. - 5 p.m.