Commencement
Congratulations, graduates! Here you will find everything you need to know about Commencement.
Graduating from college is a major milestone and commencement day is a time when graduates, their family, guests, and the campus community celebrate years of hard work and perseverance.
Commencement ceremonies occur twice a year and students are invited to participate in the college ceremony in which their degree program falls. Six ceremonies are held at the end of the spring semester and three ceremonies are held at the end of the fall semester (two colleges are combined for each ceremony in December). All ceremonies take place in the SECU Arena.
As a reminder, only students who complete all degree requirements in the spring 2017 semester may participate in the spring commencement ceremonies. Review the Ceremony Eligibility policy page for additional information.
Commencement Live Stream
A live stream of all six commencement ceremonies will be posted here beginning on May 24, 2017.
Spring 2017 Commencement week
Monday, May 22, 2017 - 6 to 8 p.m.
Please join President Kim Schatzel and other distinguished guests at a special reception in honor of Towson University's Spring 2017 Graduates. The reception will feature complimentary hors d'ouerves and a beer, wine and champagne bar (those 21 years or older). Graduates will receive an email invitation to register for the event. This event is free for graduates (RSVP required) and $15 per ticket for family members and friends of graduates.
Tuesday, May 23, 2017 - 3 to 5 p.m.
Want to know everything there is to know about our university? Visit the Albert S. Cook Library for the University Archives and Special Collections Open House. This is a great opportunity to see historical records and rare artifacts of the University, from its founding as a normal school to its present status as a comprehensive metropolitan university. Light refreshments will be served. Feel free to bring family and friends!
Wednesday, May 24, 2017
Thursday, May 25, 2017
10 a.m.

—

Fisher College of Science & Mathematics
3 p.m.

—

College of Liberal Arts
Friday, May 26, 2017
10 a.m.

—

College of Education
3 p.m.

—

College of Fine Arts & Communication
WINTER 2017 COMMENCEMENT CEREMONIES
Wednesday, December 20, 2017
10 a.m.

—

College of Education & College of Fine Arts and Communication
3 p.m.

—

College of Business and Economics & College of Health Professions
Thursday, December 21, 2017
10 a.m.

—

Fisher College of Science and Mathematics & College of Liberal Arts
2016 Winter Commencement Ceremonies
View YouTube videos of the 2016 Winter Commencement ceremonies: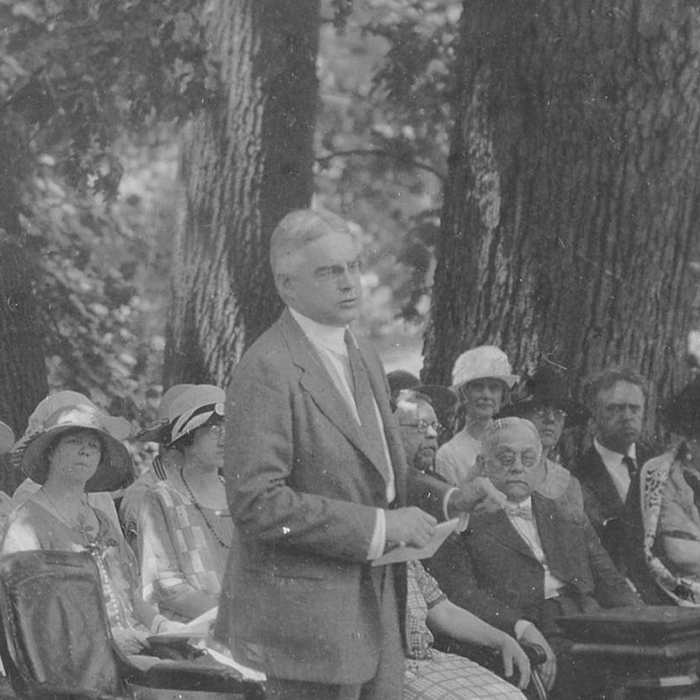 From the Archives
Are you curious what commencement was like for graduates from Towson University's 150-year history? Find out more by exploring the University Archives. The University Archives contains programs from the ceremonies from 1866 to 1987.
Contact Us
Office of the Provost
Location
Administration Building, Suite 311
Hours
Monday - Friday
8:00 a.m. - 5 p.m.